By now you all know I love summer for all its glory and activities, so I thought I'd share the funny things that summer brings on.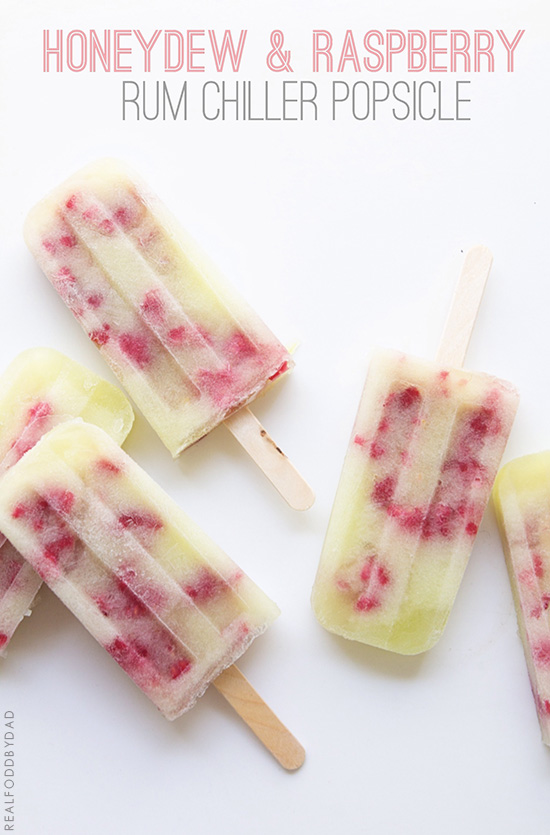 Here's the thing, when you have kids, structure is a not only a word or a thing, it's a must. But once summer hits, structure seems to take a break as well.
Case in point, the other day I told Cole it was time to take a shower and of course he grumbled about it. I get that, I wasn't a huge fan of it either at that age. So I asked him when was the last time he took one. His answer, are you ready for this. . . "Two weeks ago, but remember I went swimming yesterday and the day before and blah-blah, blah-blah".
Needless to say Naomi and I got a kick out of his logic. It didn't take us long to discover that apparently Cole has taken some liberties and reinterpreted our regular everyday rules to suit summer.
Summer time rules according to a seven year old:
Pool time shall constitute a shower, because chlorine is as good as any soap bar.
Bedtime does not mean lights-out unless explicitly specified with, "Turn off your iPad and close your eyes".
Wearing the same outfit for three days in a row is totally acceptable if you change your underwear.
Swishing some of dad's mouthwash is an acceptable alternative to brushing teeth.
Chocolate milk is a power breakfast before I head outside for the day.
Popsicles are a great way to get my daily dose of fruit.
What really cracks me up about all of this is that he is just like me when I was his age! So I can totally relate and smile. Love the mind of a child.
So to pick up where he left off on rule #6, while they may not be an acceptable way to get your daily amount of fruit in your body, popsicles are a staple here throughout summer. And while the boys go for the usual kind found in the store, or even some that we make, I like to make popsicles for the grown-ups in our home every once in a while. And these Honeydew & Raspberry Rum Chiller Popsicles are my favorite to date, even better than my recent
Tropical Tequila Sunrise Pops
.
Thanks to melons being at their summer peak, these popsicles have such a perfect sweetness to them. But be careful, they can be deceptively strong, you almost forget the rum is in there.
Yield: 16
Honeydew Rum Chiller Popsicles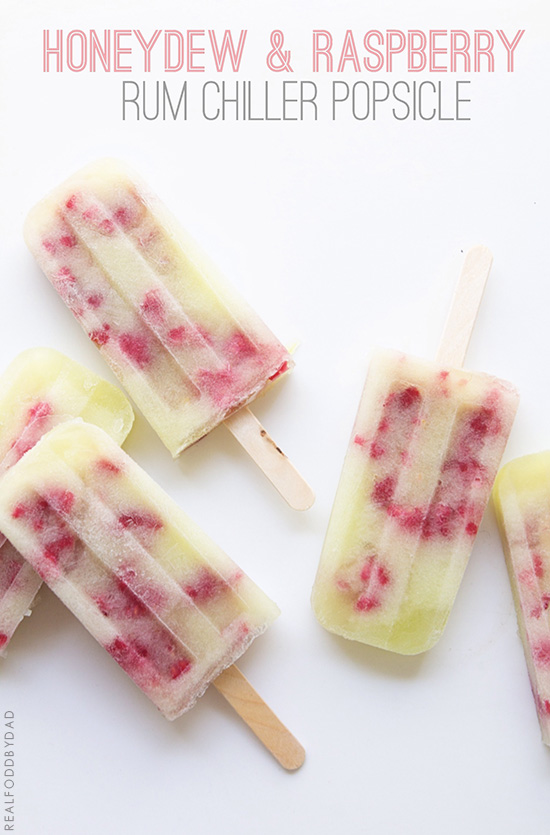 Ingredients
3 lbs honeydew
1 cup Rum
6 oz. frozen raspberries
Instructions
Place honeydew and rum in blender and process until smooth.. Fill popsicle wells 3/4 of the way up and sprinkle in crushed raspberries. Continue layering like that until wells are full . Insert popsicle stick and let freeze until solid.
**NOTES**(1) If your honeydew is not at its peak and lacking some sweetness, add 1 tablespoon of agave syrup to the mixture until preferred sweetness is reached. (2) Use frozen raspberries as they are easier to crush and handle. (3) The recipe makes a total of 32 oz. The amount of popsicles it yields will vary on the mold used. The mold used in the photo yields sixteen 3oz popsicles. (4) If your popsicle mold does not have a top, cover the top with foil and outline each well with your fingers. Cut a tiny slit in the middle of each well and insert popsicle stick.