This is it – the last Super Bowl game day recipe I'm offering you this year. I'm so pumped about these Chicken Fries. If you have kids or if you are just a fan of Burger King's Chicken Fries (like my boys are), you now have your very own homemade version.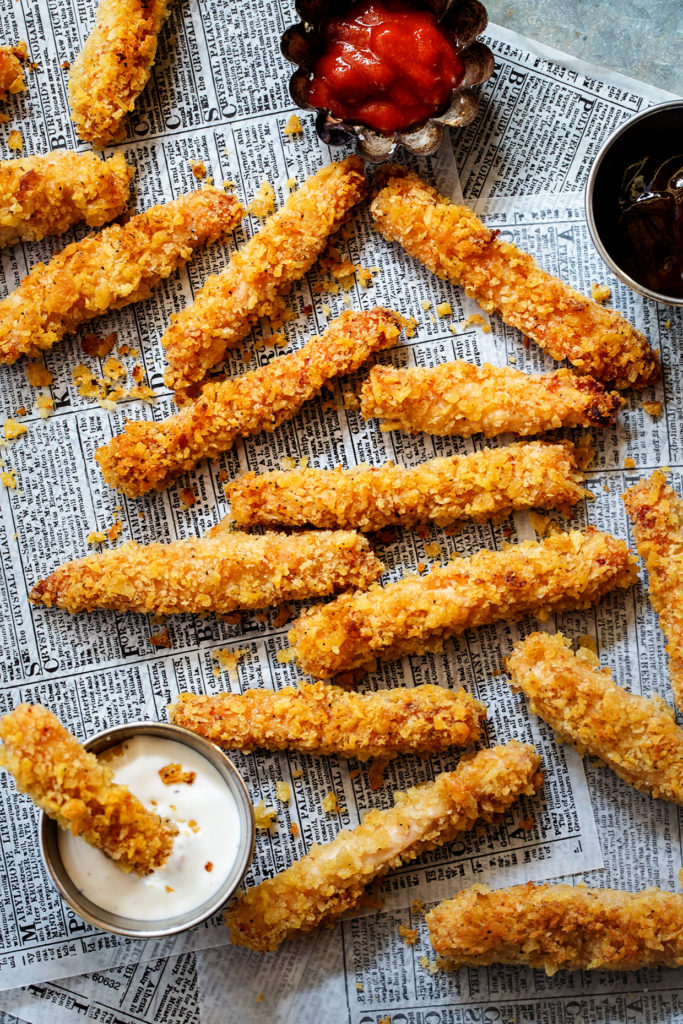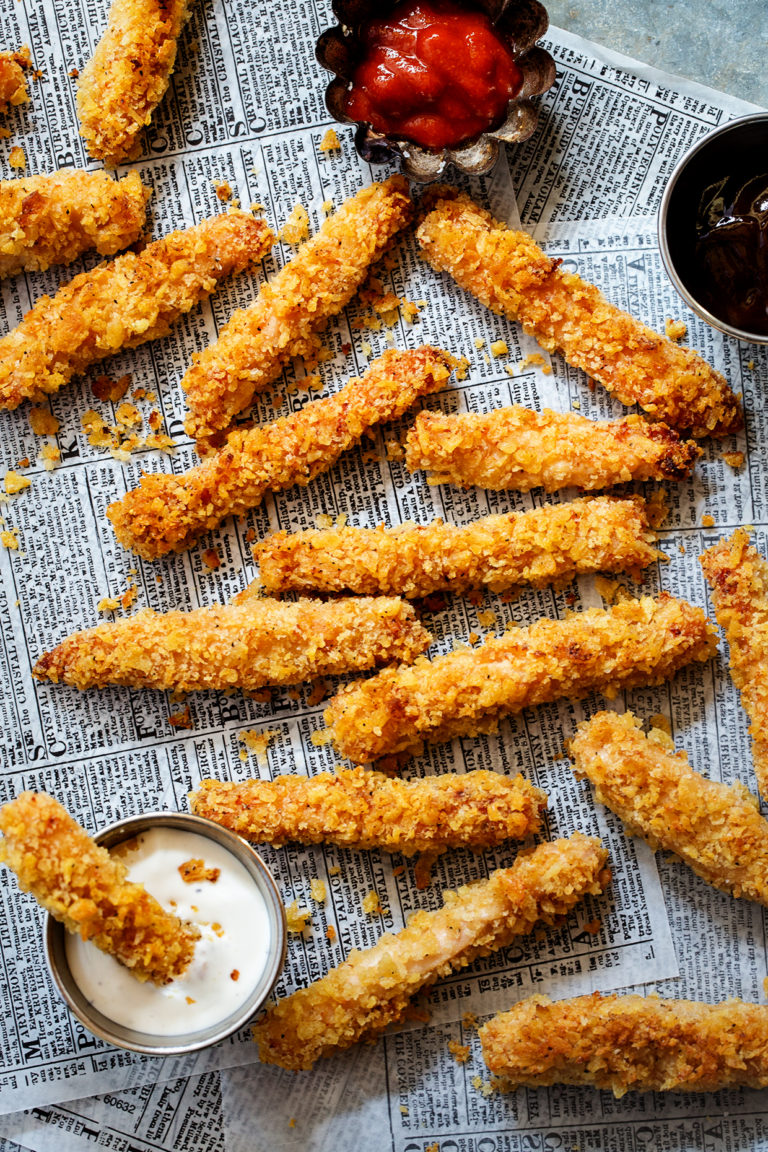 One big difference, other than you knowing what it is made of, is the coating. Are you ready? The coating . . . drumroll please . . . they're breaded with potato chips.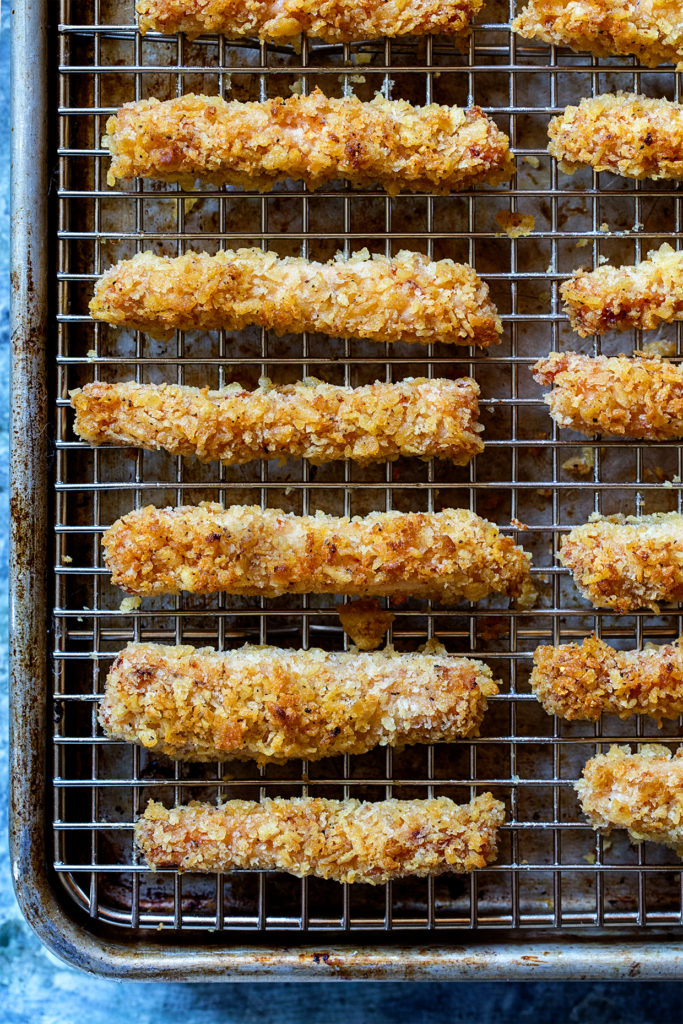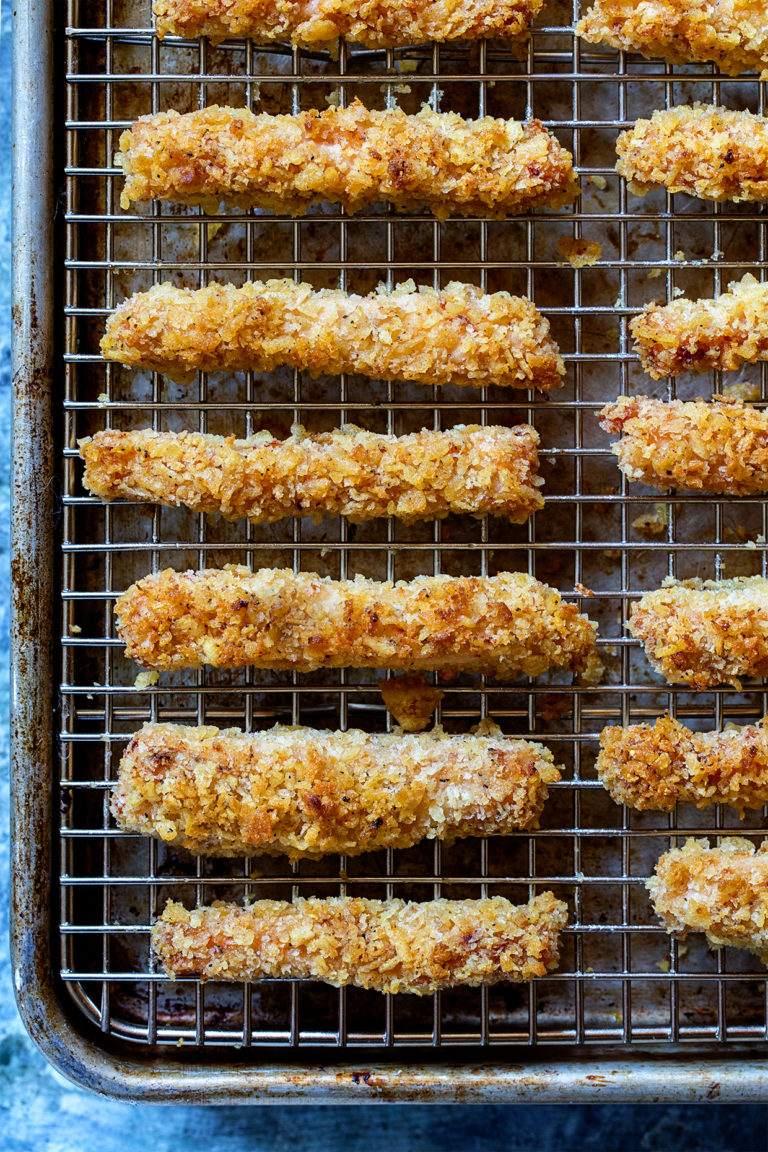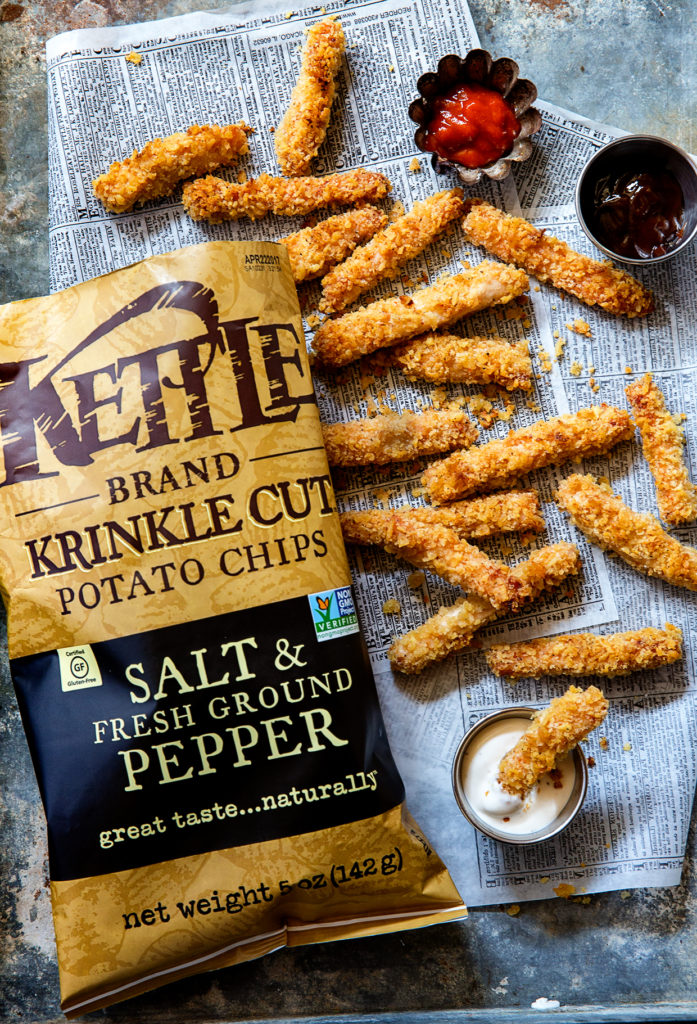 Not just any potato chips. I used Kettle Brand Krinkle Cut Salt & Fresh Ground Pepper chips. I prefer their chips because I love the texture, they're crisp and thick – not thin and wimpy. They absolutely make this recipe – so no subbing!
Trust me, my Chicken Fries experts, aka the kids, love these. I'm betting these are going to be the most popular recipe amongst my 10-and-under crowd for the game this year.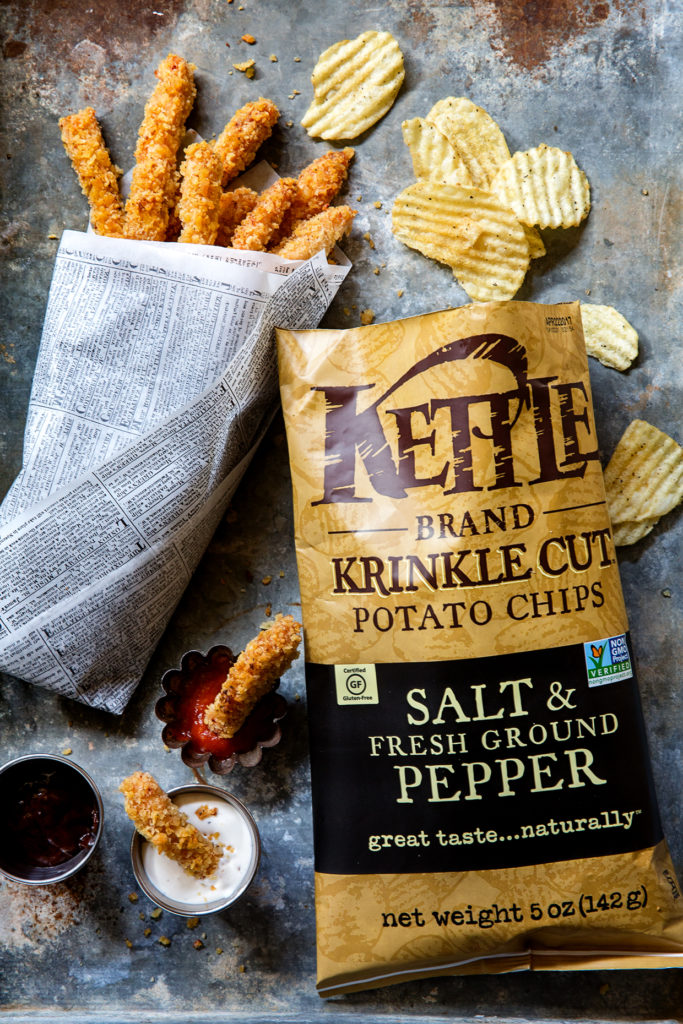 Yield: Serves 4
Chicken Fries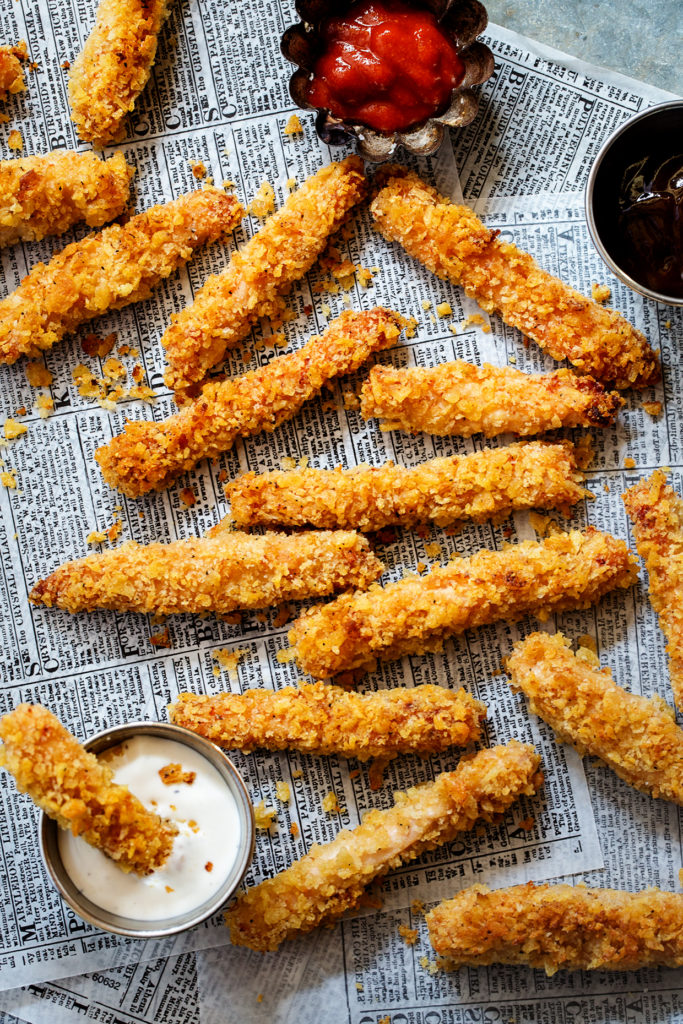 Ingredients
1 1/2lb chicken
5oz. Kettle Brand Salt and Pepper Potato Chips
1/2 cup panko crumbs
8 tablespoons butter
1 teaspoon onion salt
1 teaspoon garlic salt
1 teaspoon kosher salt
salt and pepper to taste
Instructions
Preparation: Lightly cover a wire rack with non-stick spray and place in a foil-lined baking sheet. Trim and cut chicken to preferred fry size. Set aside
To make coating: Place Kettle Brand chips in a blender or food processor to a
fine crumb. Transfer mixture to a large shallow bowl and mix in panko crumbs. In a medium saucepan over medium heat, melt butter and stir in onion salt, garlic salt and kosher salt. Heat oven to 450 degrees F.
Assembly: Dip chicken into butter and dredge through coating. Place chicken on wire rack. Transfer to oven and bake for 18-20 minutes. Remove from oven and transfer to a wire rack to cool slightly. Serve with preferred dipping sauce.
**This is sponsored post in partnership with Kettle Brand Chips.