I cannot believe the gift giving season is here. Naomi and I have been scrambling to get it all together this year. Last weekend we did a big shopping excursion at Irvine Spectrum and stopped for lunch at The Cheesecake Factory.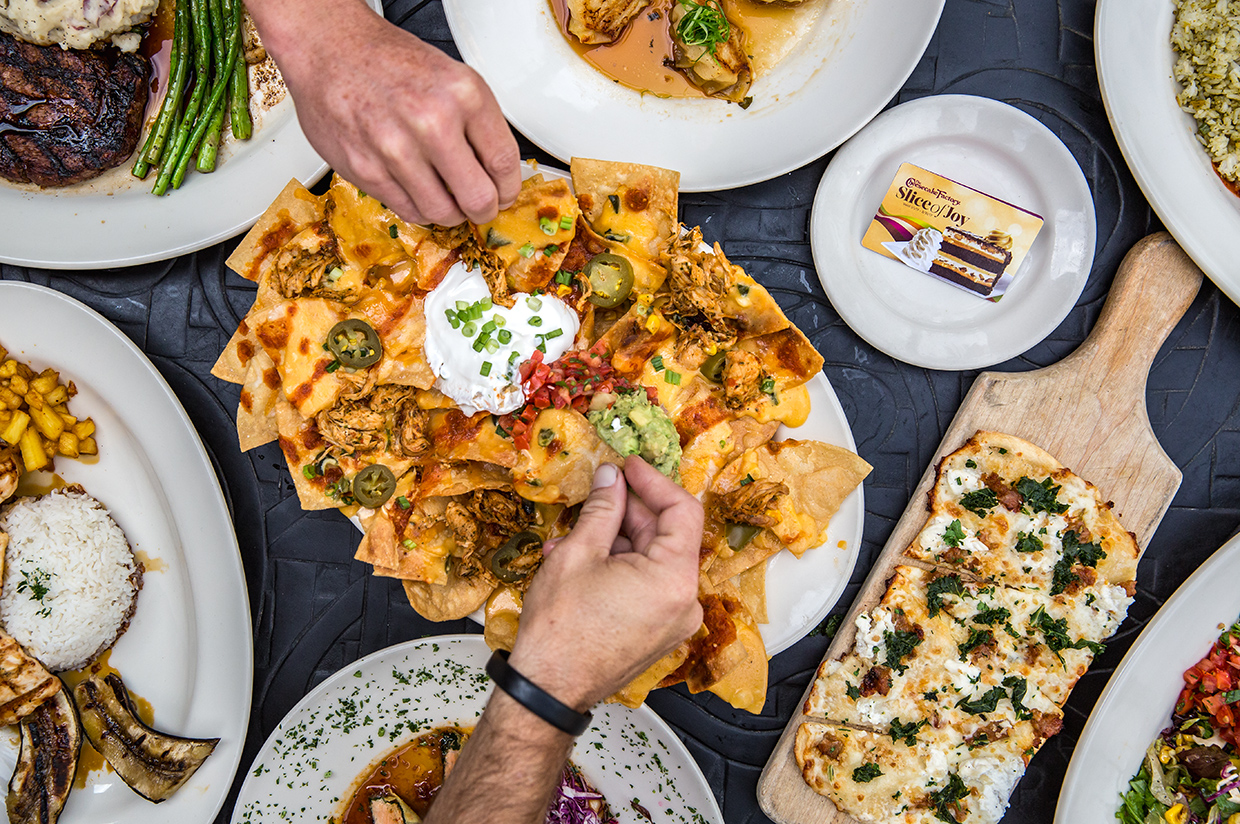 It's a regular stop for us. If it were up to me alone, I would just order the small bites and a bunch of their appetizers. But since that wasn't the case, we all got a medley of stuff and ate family style. It's always a good choice for us because of the extensive menu. A menu that consists of handmade in-house dishes using fresh ingredients.
Always being the multi-tasker that I am, we ate and shopped at the same time. The Cheesecake Factory is running a special, a pretty awesome one at that—it's their Give a Gift, Get a Slice—for every $25 dollar gift card purchase, you get a Slice of Joy card good for a complimentary slice of cheesecake in 2017*. Naturally, I had to pick up a few for friends, a few family members, the boys' teachers, our UPS man, our sitter and a few others.
Yay, to crossing a few more people off the list and a little less scrambling!
. . .Psst  . . . giveaway now going on for a Cheesecake Factory gift card over on my Instagram.
* Offer available on gift cards purchased in-restaurant or on www.thecheesecakefactory.com by 12/31/16.  Slice of Joy card redeemable on a future visit 1/1/17 – 3/31/17 for one complimentary slice of cheesecake or layer cake. One card per guest. Must be present. Valid in the United States including Puerto Rico.
This is a sponsored post in collaboration with The Cheesecake Factory. All thoughts and opinions are my own.