**This post is in partnership with Applebee's
Burgers are all the rage, so it's only appropriate that I let you in on a big secret. My latest burger obsession is Applebee's new Handcrafted Burgers. They are going to knock your socks off. No exaggeration. These new Handcrafted Burgers range from classic to creative—think American Standard Burger to a Quesadilla Burger. To make it even better these new Handcrafted Burgers are always made with fresh, never frozen beef and layered with the freshest savory toppings.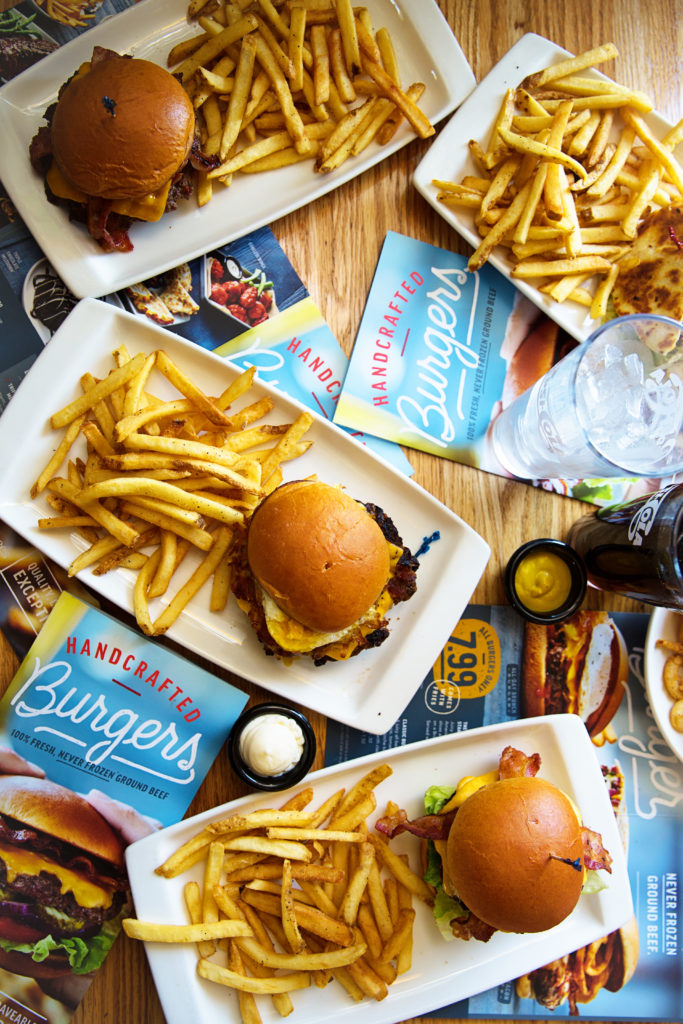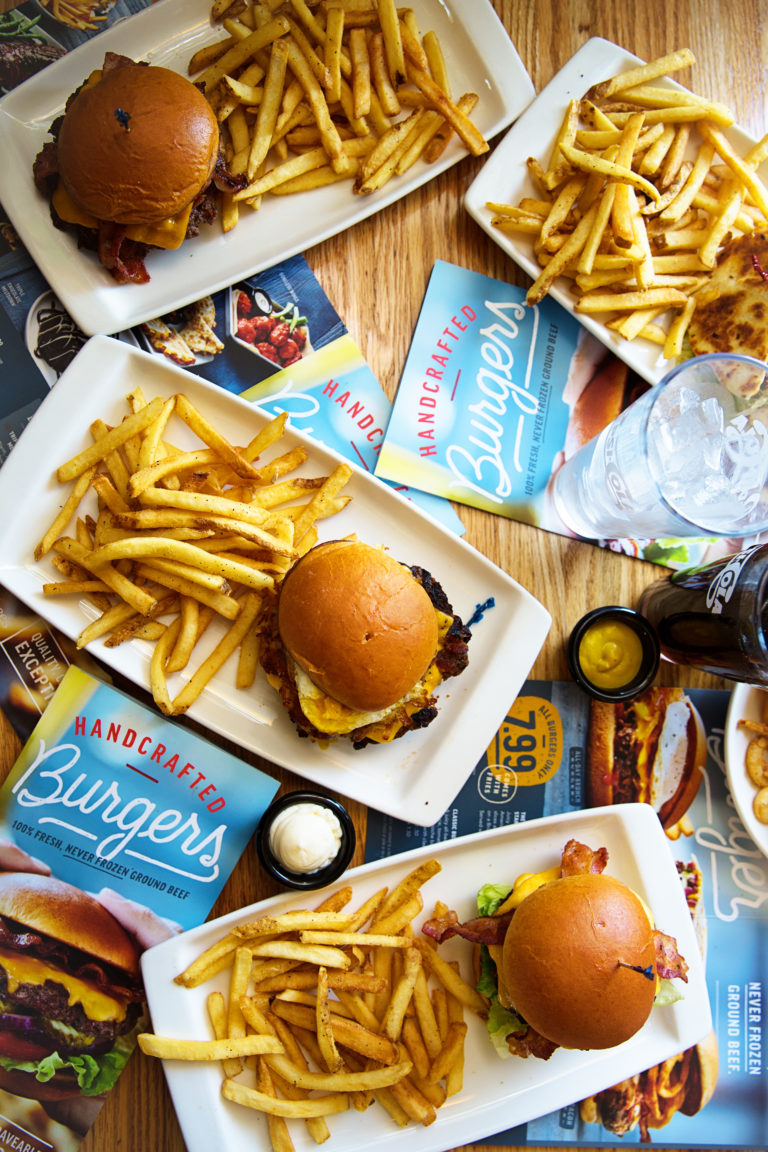 Below is a list of each one of the new Handcrafted Burgers. Can you guess which is my favorite?
Brunch Burger ~This is topped with a fried egg, hash browns and bacon. It's all you need for a complete breakfast (and it was also Naomi and Cole's favorite). Admittedly, a top contender for me as well.
Classic Burger ~ Want to stay classic? This is the one for you. No frills, no secret sauce, just all the classic ingredients you need like lettuce, tomato, pickles and onion.
Whisky Bacon Burger ~ This burger is stacked with Fireball® Whisky-infused steak sauce and is loaded with bacon and topped with crispy onions. This one has all the vibes of a summer barbecue to me, but neatly stacked between a subtly sweet brioche bun.
Quesadilla Burger ~ If you are an adventurous eater, go for this one. It's two classic comfort meals in one. Holding that handcrafted patty together is a quesadilla that is filled with Mexi-Ranch bacon, pico de gallo and cheese.
Caprese Mozzarella Burger ~ Garlic and onions are seared into this all-beef patty, which is then topped with grilled tomatoes, red onions, fresh Mozzarella, fresh basil and balsamic aioli on a brioche bun.
Triple Bacon Burger ~ Calling all bacon fans, this one is for you. It's a burger that let's bacon take center stage and it's everything!
The American Standard ~ This is a no fuss burger that doesn't need anything more than American cheese and a few slices of bacon.
If you haven't already guessed, my favorite is the Whisky Bacon Burger. I love the sweet and savory toppings and the sauce against the tender patty. Now that you know a little about each burger, get into your nearest Applebee's because these Handcrafted Burgers are only being offered for a limited time. And pssst . . . each burger is reasonably priced at $7.99*, so grab your friends and family—order a burger and enjoy the lively casual dining experience combining simple, craveable American fare, classic drinks and local drafts at your nearest Applebee's.
*Price and participation varies.