Tailgating season is upon us and these Grilled Steak Foil Packets are here to get you hyped—and fed, of course. Fire up the grill and grab the face paint, this low-prep recipe doesn't require any advance work. In fact, if you are the multi-tasking type you can paint your face between flipping the foil packets.
This week's tailgate is all about how to grill steak with ease while producing maximum flavor. Two things that are easily accomplished with this recipe. The foil packets make it an easy exercise in technique while the Watkins 1868 Organic Grilling Steak Seasoning brings all the flavor with just a few shakes of the wrist.
**This is a sponsored post in collaboration with Watkins. All thoughts and opinions are my own.
This seasoning is the newest line of organic seasonings from Watkins. The line is free of dyes, high-fructose corn syrup, added MSG and contains no artificial ingredients—nothing but the good stuff. It's also USDA Organic, Non-GMO Project Verified and Kosher Certified. You can pick up Watkins in select stores or order it online at Amazon or Watkins1868.com.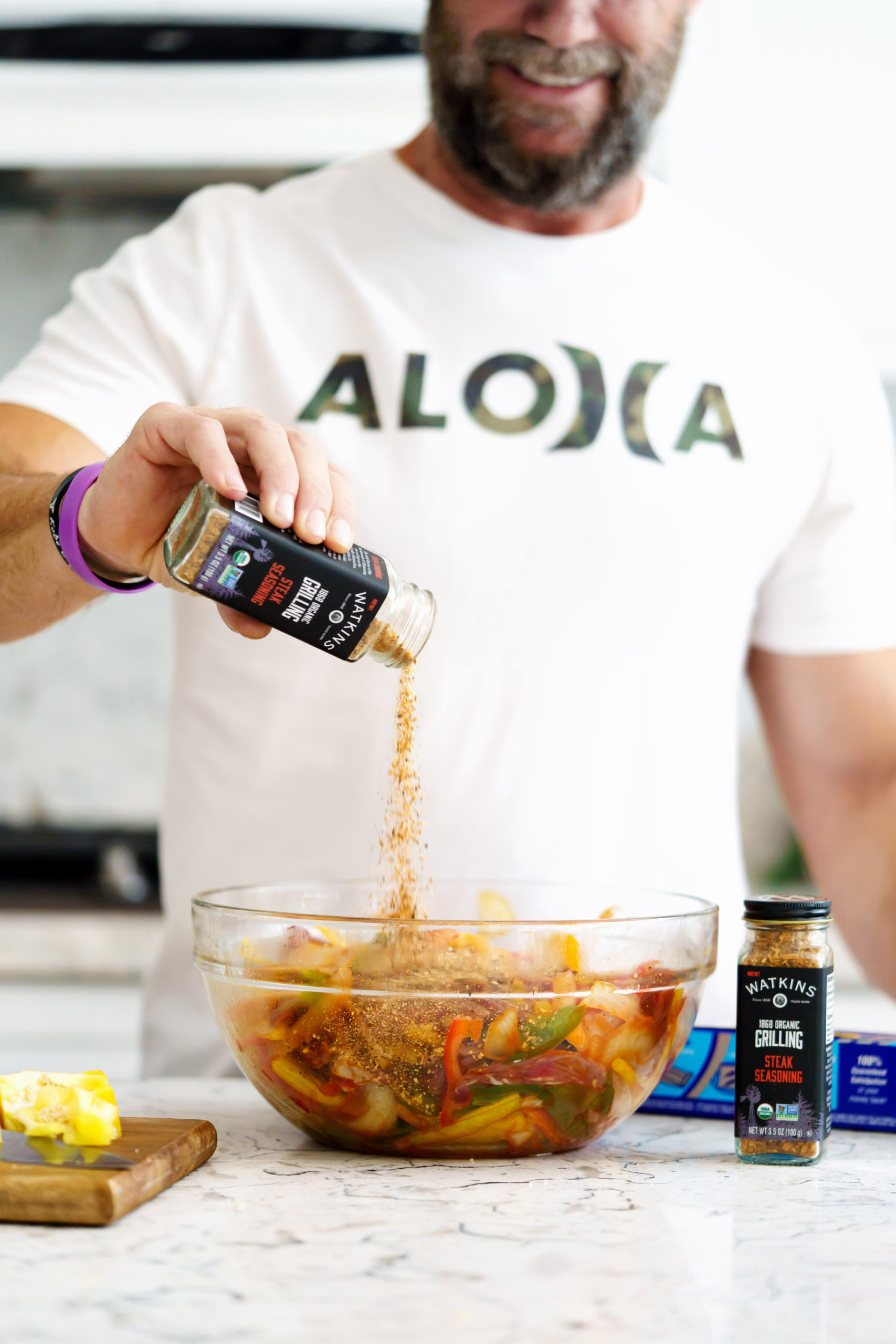 Most importantly, it does what it's supposed to do: enhance the beefy flavor of steak without overpowering it. It's a balanced blend of salt and pepper to pull out the natural meaty flavor. The dried garlic, onion and spices provide just enough aromatics for a savory and herbaceous, woodsy taste when grilled over an open fire.
Good food is a tailgate tentpole. Of course I made this on a legit, as-intended grill. I'm a man with kids these days, so gone are those ad hoc days of converted metal tool boxes for hibachi style fires or abandoned file cabinets turned into makeshift smokers. As the saying goes, "With great power comes great responsibility." A part of fatherhood means passing on traditions that make childhood meaningful and worth repeating. Tailgating is definitely at the top of the list. Everyone knows tailgating without good eats is just another gathering, so I'm making sure my boys know how to do it right.
So whether you grill this on your backyard Weber or on the hood of your car in the fashion of the Bills Mafia, this recipe works for everyone. That friends, is what tailgating is about–food, family and football.
A few tips and answers to questions you might have before you get started:
Can I halve the oil in the recipe?
You can, but I don't recommend it. The oil helps to keep everything from sticking to the foil.
Will this recipe work with chicken?
Absolutely, just swap out the steak seasoning for Watkins 1868 Organic Grilling Chicken Seasoning.
Can I skip the foil packets and use a cast iron pan over the grill?
That will work too. The foil packets are convenient for tailgating and minimize clean up for weeknight dinners.
Yield: Serves 6
Grilled Steak Foil Packets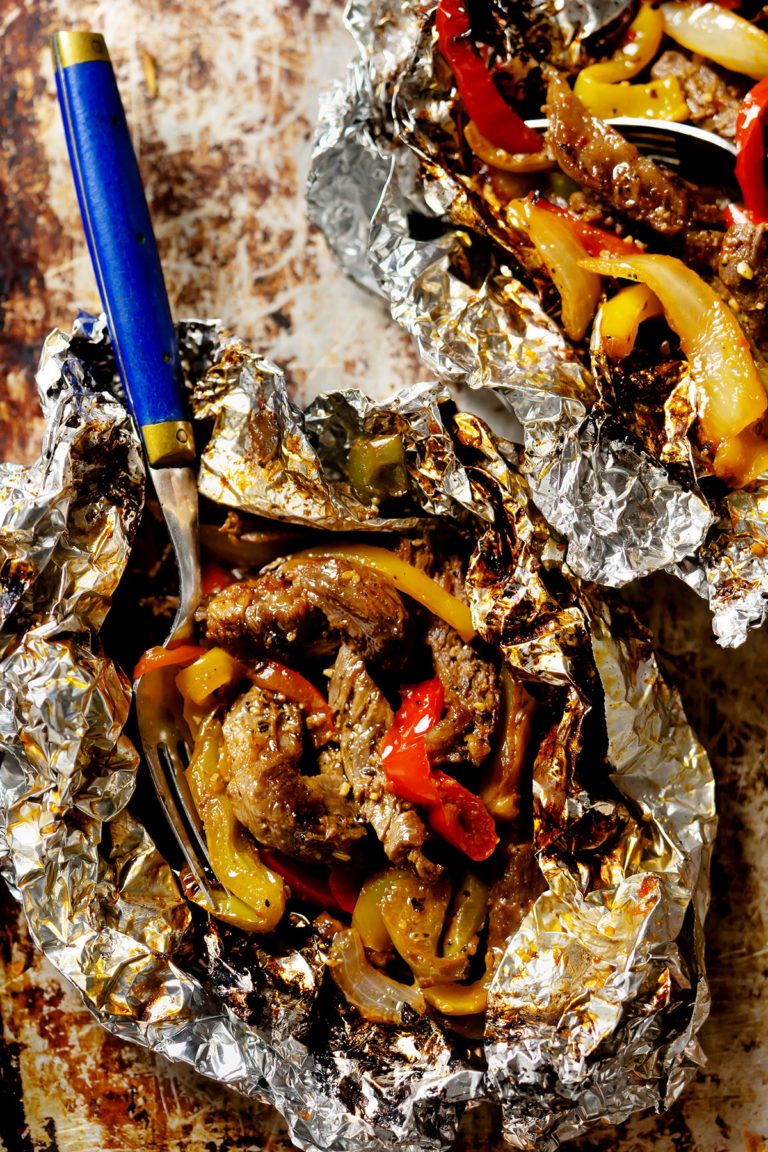 Ingredients
1 ½ to 2 lbs. skirt steak, sliced
2 green bell peppers, sliced
2 red bell peppers, sliced
2 yellow bell peppers, sliced
1 large onion, sliced
3 tablespoons of Watkins 1868 Organic Grilling Steak Seasoning
¼ cup vegetable oil
Instructions
Preparation: Heat the grill to about medium high.

In a large bowl combine and mix all ingredients until well coated. Place about ¾ cup of steak mix in the center of a 12 x 18 inch long piece of heavy duty foil. Arrange food in one layer for even grilling. Bring the two longer edges together above the food and fold down. Repeat with the shorter sides to create a secure packet.

Place foil packets directly on grill. Grill each side for 3-4 minutes. Remove and carefully unwrap.