**This is a sponsored post in collaboration with Laura's Lean Beef
I've been a picky eater pretty much all of my life. I've gotten better since I started to cook and discover how to make things my way. Things like meatballs subs.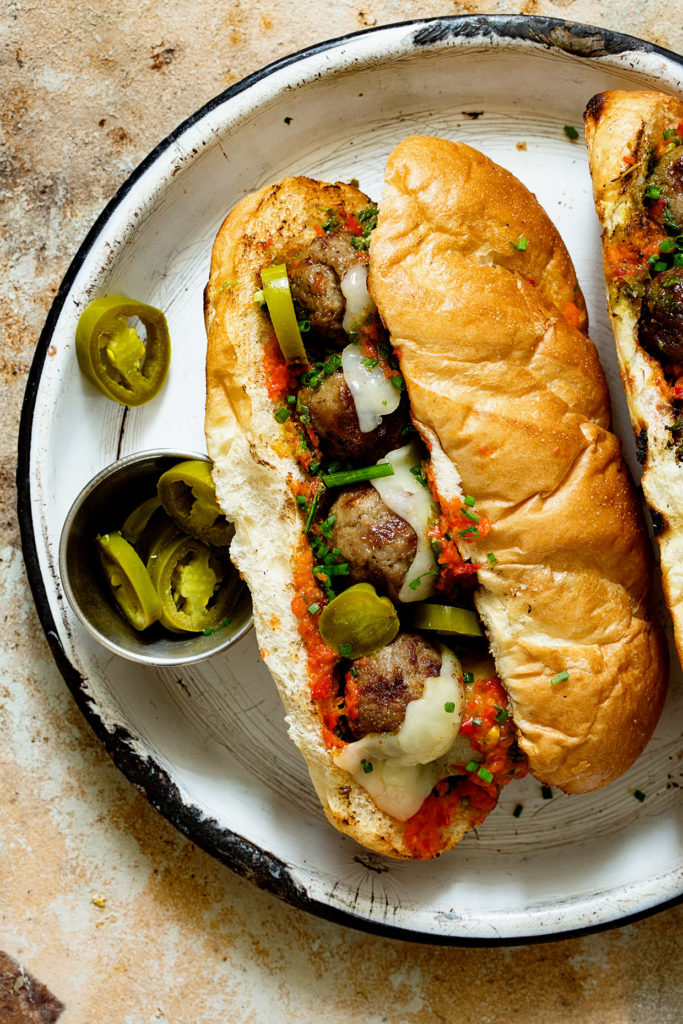 I've never been a huge fan, that is until I discovered the keys to a great meatball sub are the following: (1) First off grill it – yes, fire up that grill. It's like the difference between raw nuts and toasted nuts (2) Pick a good hearty bread nothing soft and wimpy that will get soggy two minutes after the sauce is slathered on (3) Go green! The pesto gives the ensemble a nice peppery kick. Once you have that down, then give it some red, but by red, I mean skip the tomato sauce for some red pepper spread.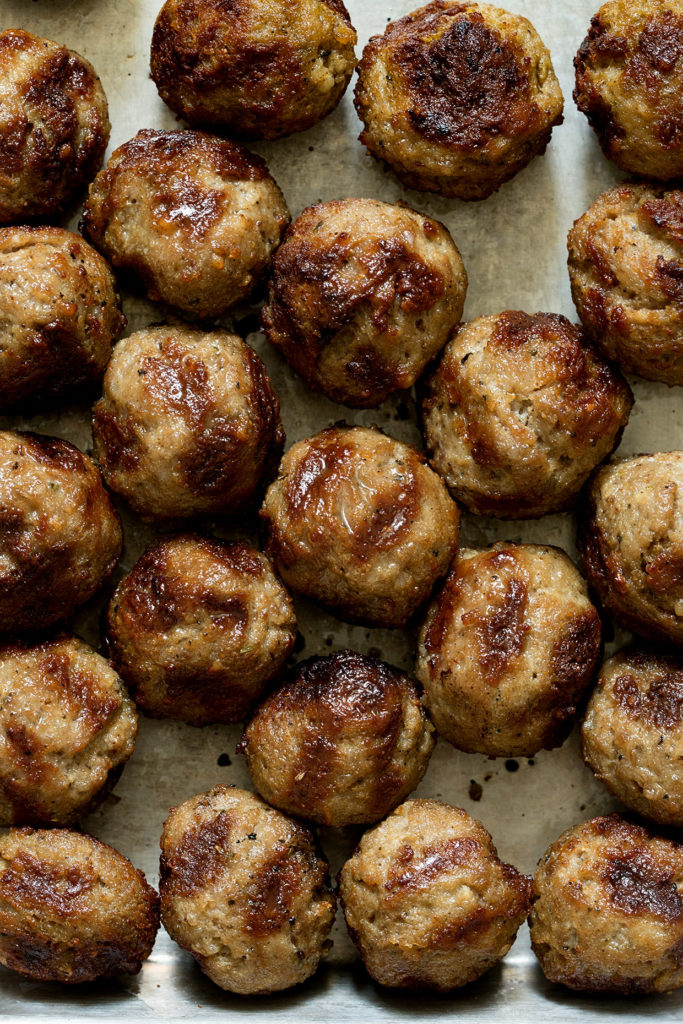 I'm totally overhauling the standard meatball sub for a modern twist. Who is with me?
To start make sure you use a natural lean beef like Laura's Lean Beef. Their lean ground beef comes from vegetarian-fed cows that never receive added hormones or antibiotics. This is the only beef I feel comfortable feeding my family—and it just tastes better. From there, grab your preferred bread – grill it if you can, because it gives the bread added flavor and texture. Next pick a cheese you like. I reach for Havarti for its smooth and buttery flavor—a perfect complement to the pesto kick and sweet red pepper spread.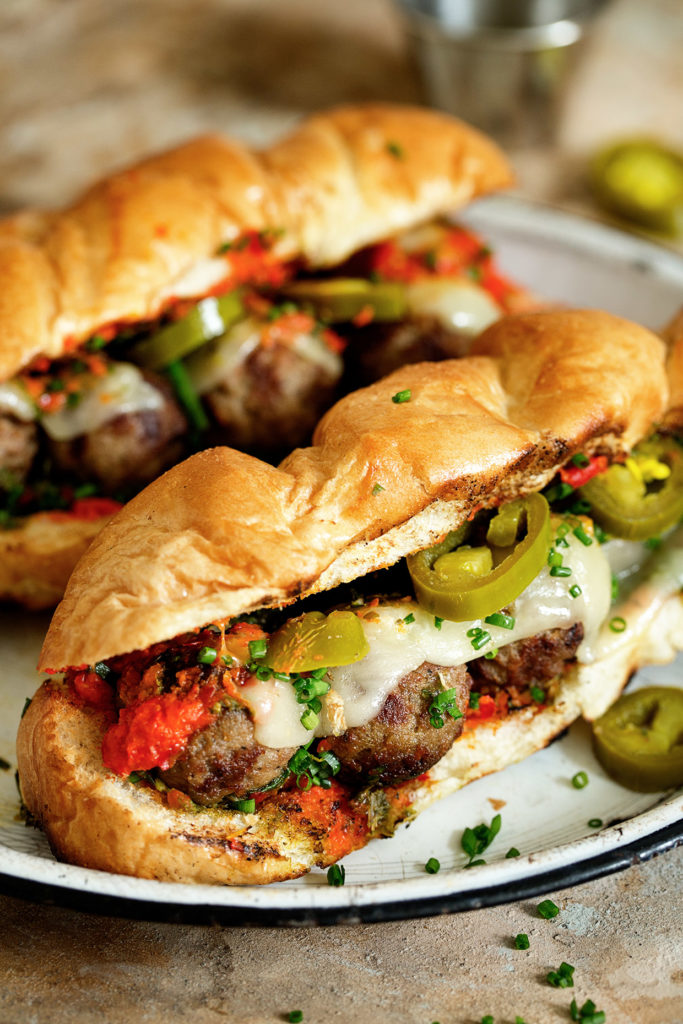 Yield: Makes 4 sandwiches
Grilled Meatball Subs
Ingredients
1/4 cup panko breadcrumbs
1/4 cup milk
10 ounces Laura's 92% Lean Ground Beef
2 ounces ground pork
1/4 cup grated Parmesan
2 tablespoons chopped fresh Italian parsley
2 tablespoons garlic powder
2 tablespoons onion powder
2 teaspoons smoked paprika
2 teaspoons Worcestershire
Kosher salt and freshly ground black pepper
2 tablespoons extra-virgin olive oil
1/2 pound Havarti cheese, sliced
Instructions
In a large bowl, soak the panko in the milk until completely absorbed and soft, about 10 minutes. Add the ground beef and pork, Parmesan, parsley, garlic powder, onion powder, paprika, Worcestershire and salt and pepper. Mix well to combine; do not overwork. Form into eight 2-inch balls. Freeze meatballs for easy handling. Remove from freezer and toss meatballs withal with oil.
Heat grill to high or until coals are bright and orange. Place meat balls onto prepared grill. Cook meatballs, turning every so often to cook through meat.
To assemble subs, spread red pepper sauce onto bread, then layer with pesto, top with meatball, more sauce and cheese. Serve immediately.
That's all you need for a fresh spin on a classic and what I need to make a meatball sub the kind of sandwich I want to get messy with.