Valentine's Day is just around the corner and to celebrate this year, I need an easy recipe to feed a crowd (Naomi and the boys). And one that will also be exceptional.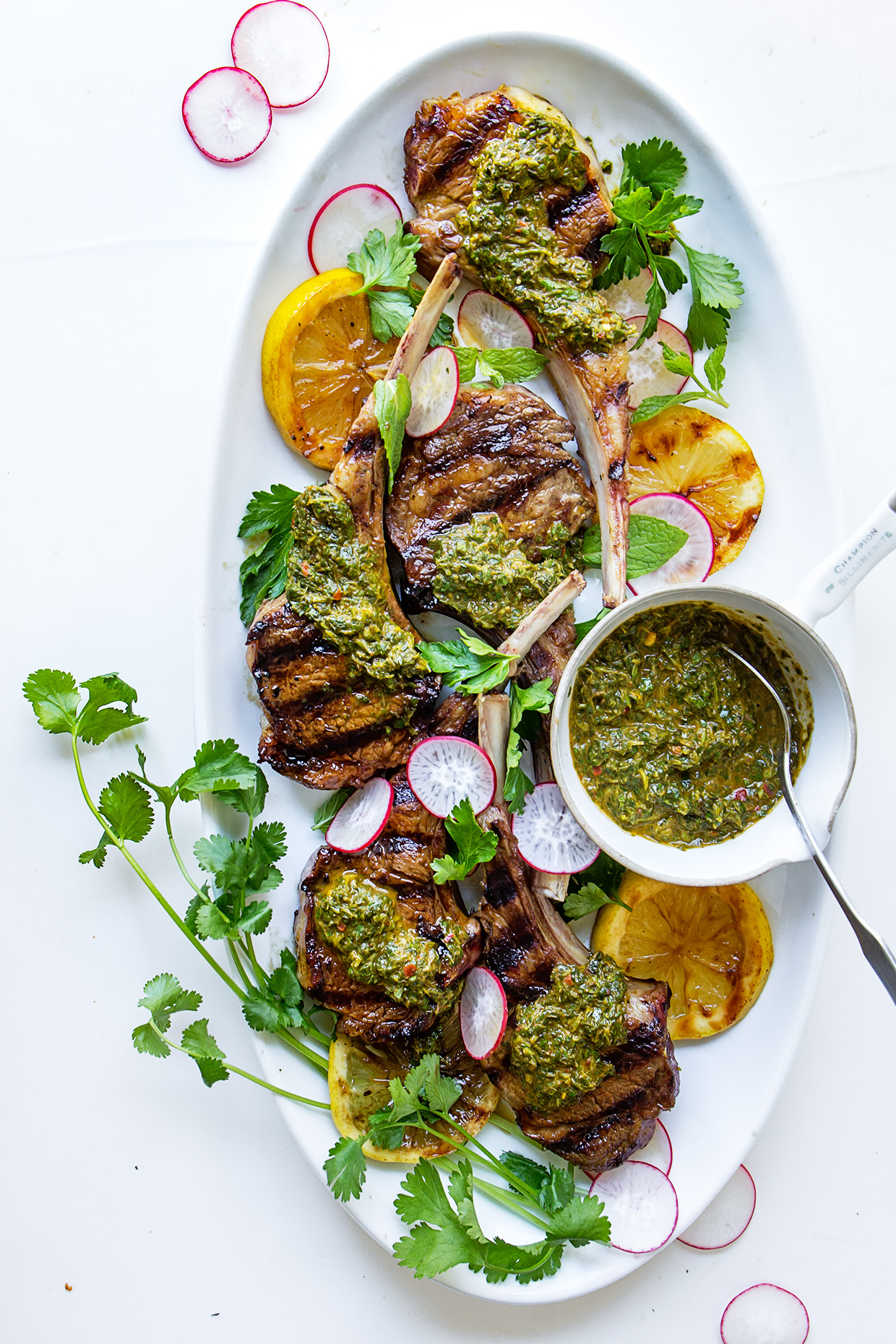 You are looking at what I settled on – lamb chops.
A great choice when you need something that will elevate an everyday meal to something special. And here's the best thing about choosing lamb – not only is it a premium meat choice, but it's incredibly easy to prepare, especially if you go the grilling route like I did here.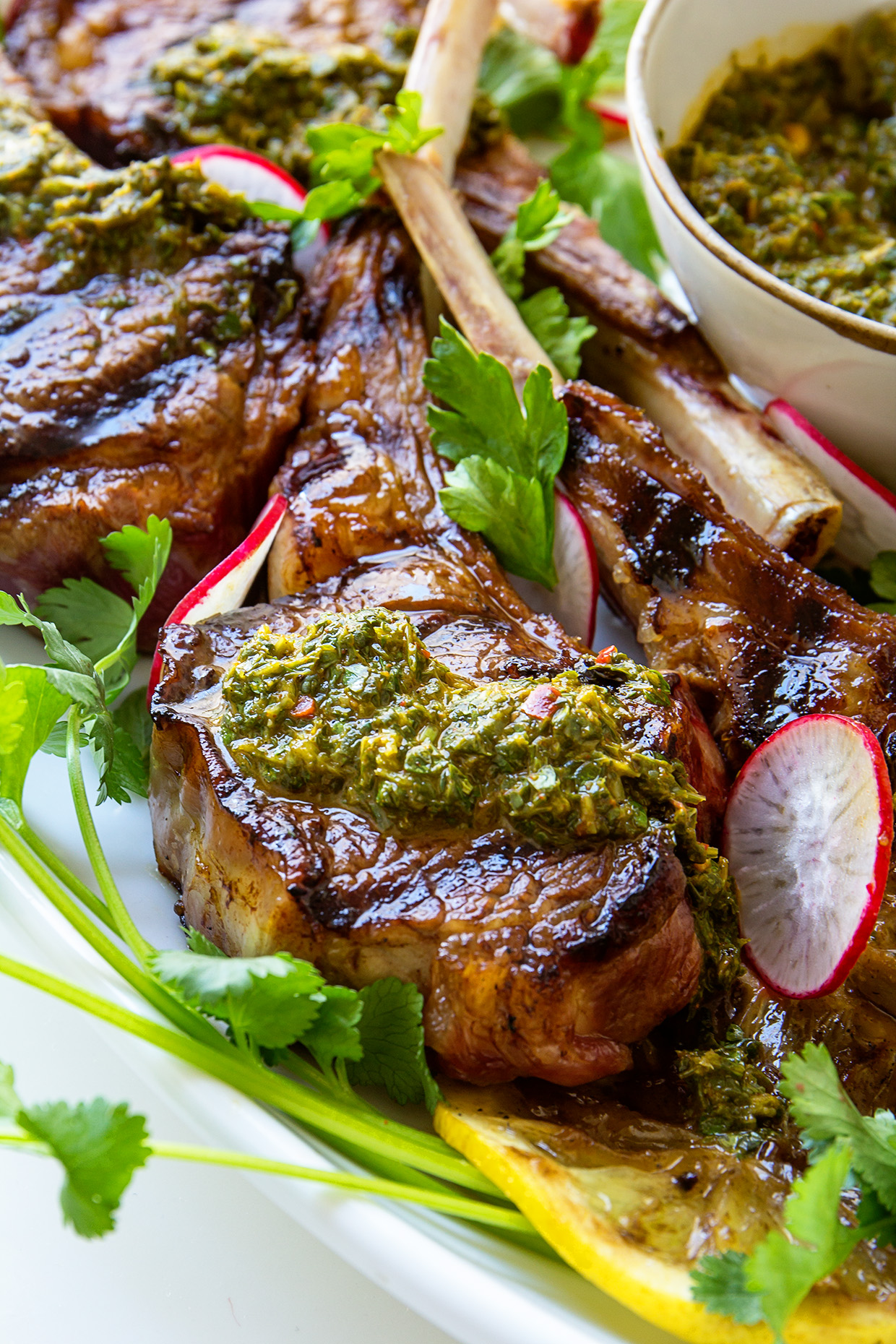 Beyond the holidays, I'm a regular consumer of American lamb because it's a lean meat that's raised without hormones*. In fact, it's a nutrient rich meat that, ounce for ounce, provides five times the amount of essential omega-3 fatty acids compared to beef. And as an added bonus—if you are counting your calories—on average, lamb has only 175 calories per 3-ounce serving.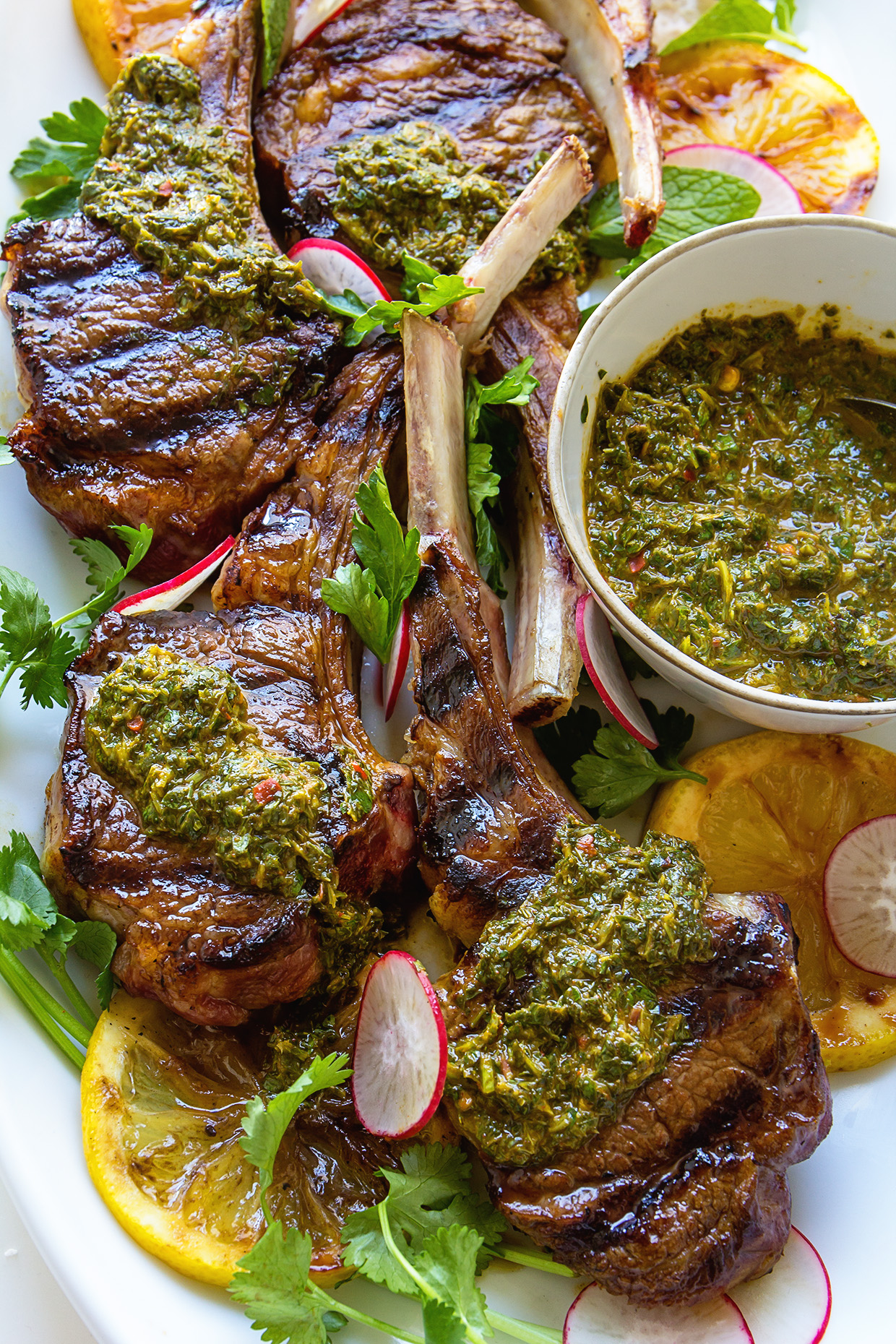 Now that you know the "what and why" for my Valentine's dinner. Here's your chance to find out the prefect lamb meal for you this holiday. Yep, there's something for everyone. I'm so happy to share that I've teamed up with the American Lamb Board to celebrate and support their Lamb Lovers Month.
They are hosting a fun Lamb Lovers Lib on their site to help you determine your language of love. Fill out the mad-lib style questionnaire to find out if you are a "Classic Romantic", a "Homebody Lover" or "Looking for Love". With the results, you'll receive a recipe that embodies your love category and be entered to win a prize in your category. Winners are picked weekly!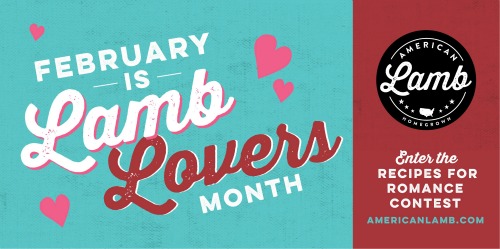 Yield: Serves 4
Grilled Lamb Chops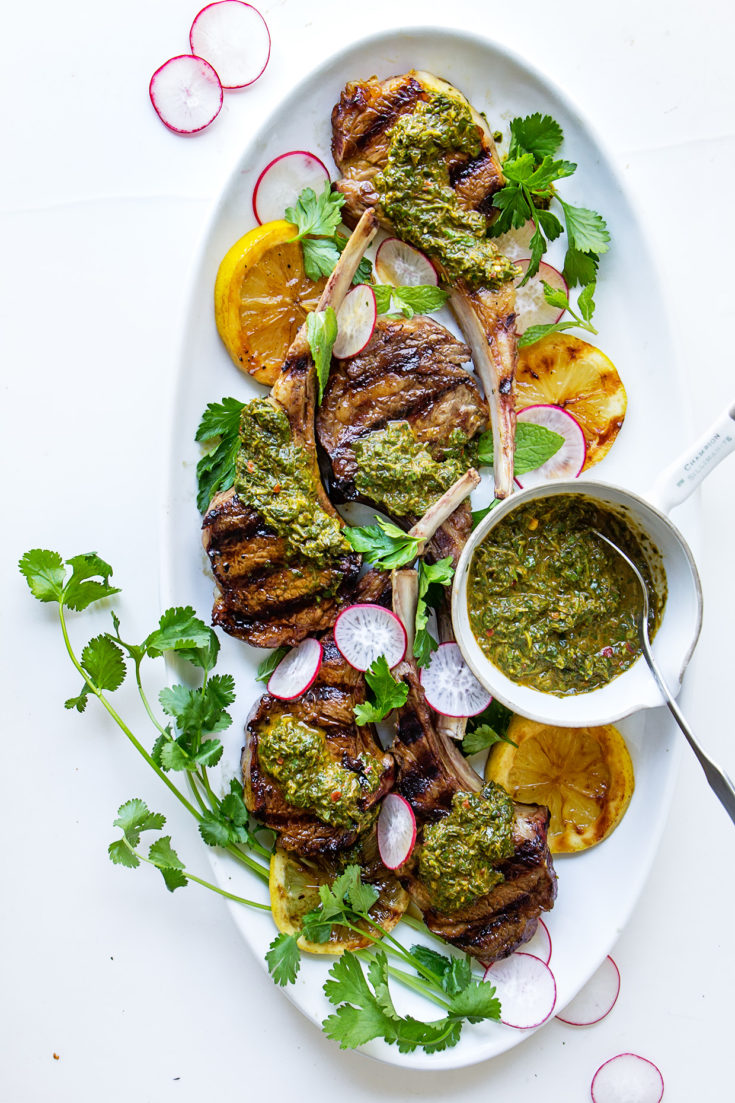 Ingredients
1 cup flat leaf parsley
1 cup mint
1 cup cilantro
5 tablespoons olive oil
4 tablespoons fresh lemon juice
1 1/2 teaspoon kosher salt
1 teaspoon fresh cracked pepper
1 teaspoon red chili pepper
1/4 teaspoon cayenne pepper
1/4 teaspoon paprika
1/4 teaspoon cumin
1 (8-rib) frenched racks of lamb, trimmed of all but a thin layer of fat
5 tablespoon honey
2 teaspoons sesame oil
Instructions
To make mint sauce: Place first 11 ingredients in a food processor or blender and process to a puree. Set aside.
Grill lamb chops: Heat a grill or grill pan until very hot. In the meantime, mix honey and sesame oil in a small bowl. Pat lamb dry and brush sesame oil mixture onto both sides of meat; sprinkle with salt and pepper. Grill lamb chops in 2 batches if necessary, on all sides, about 10 minutes per batch. Let rest for 5 minutes prior to serving. Serve alongside mint sauce.
*Although growth hormones are not used in lamb production in the U.S., they are legal to use.
This conversation is sponsored by the American Lamb Board. All opinions and text are my own.