Summer isn't over yet. I know everyone is ready for Fall, myself included when it comes to big cozy one-pot meals and Christmas shopping, but summer produce is still hanging on and in some places going strong. Places like here in Southern California where corn and summer squash is still plentiful and at peak flavor. With that, I'm still turning out burgers like this one.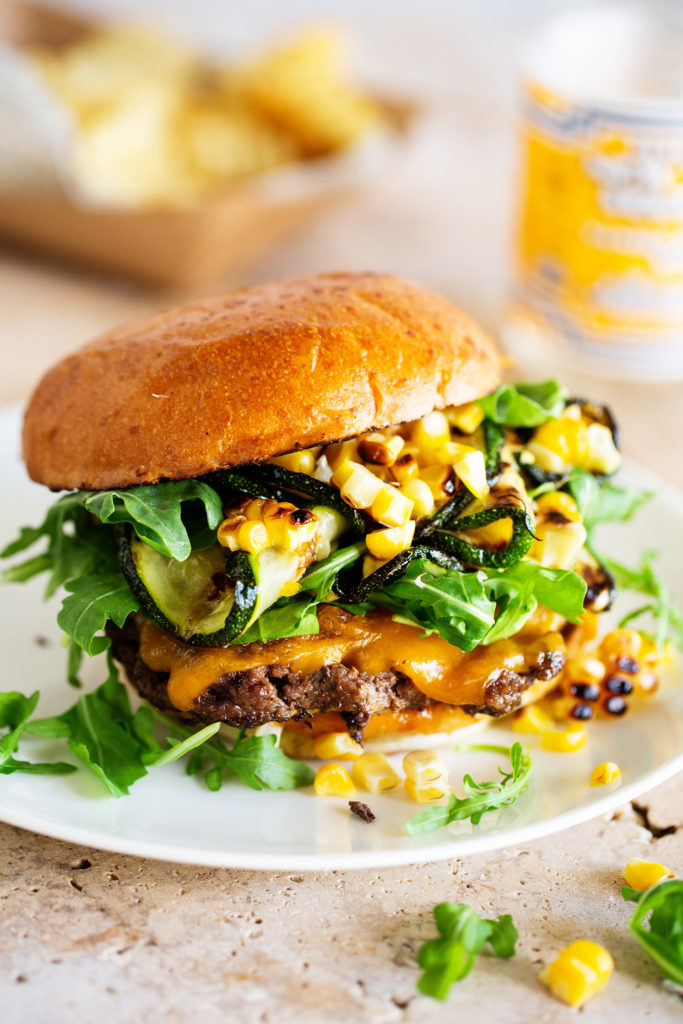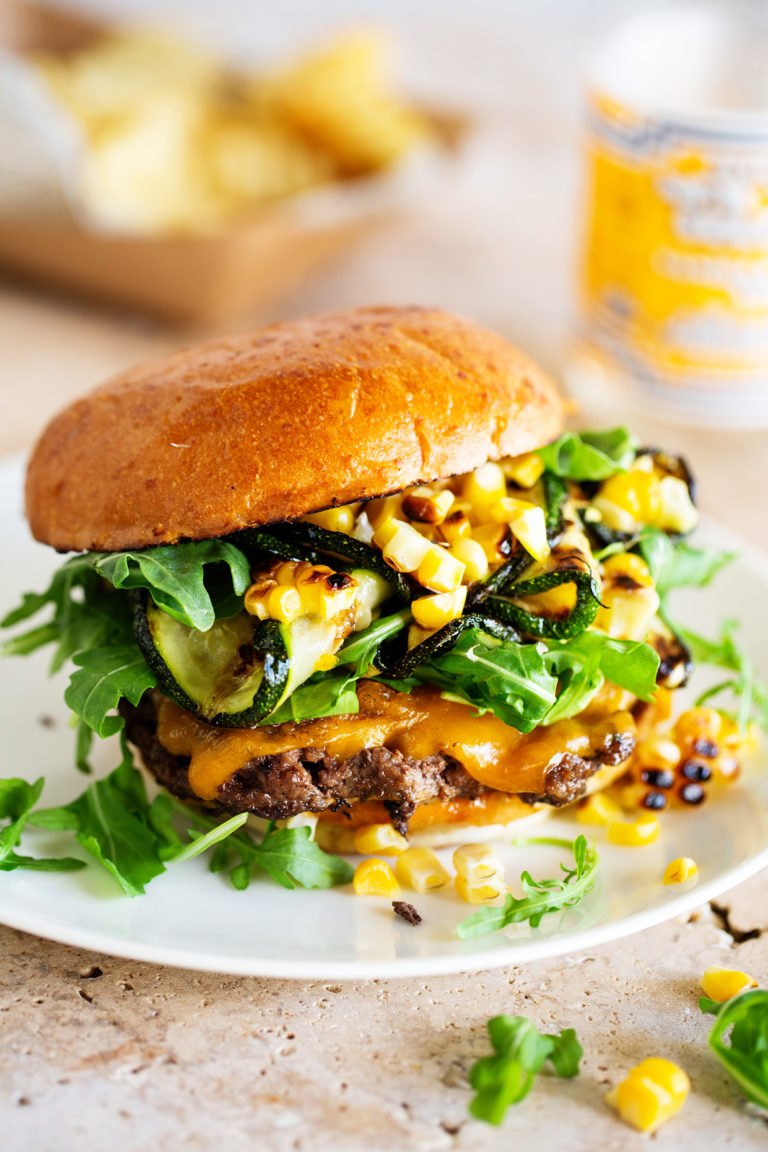 It's dinner made fast, easy and nearly perfect for those Monday football nights, when paper plates shortcut dish duty and trading out the dinner table for sitting in front of the TV gets me that much closer to the game. Informal dinners like this happen a lot during football season. The boys and Naomi are all in, even the dog gets a little plain patty.
The only real problem that arises is when the dog decides to take a swipe at the whole ensemble when the little guy gets up to use the bathroom. Naturally he cried a good fit-filled wailing, so to tamp that down, I offered half of my burger and a stocking stuffer. The last part wasn't necessary, but it brought the wailing to a halt faster than a conversation of why the dog wasn't being mean but rather just being a dog who sees open food.
Gotta love it when Christmas shopping early pays off like that.


Yield: Serves 4
Grilled Corn and Zucchini Burger
Ingredients
1½ pounds ground chuck (80 percent lean)
Kosher salt and freshly ground black pepper
1½ tablespoons canola oil
4 slices American Cheese
4 hamburger buns, split
arugula
3 zucchini, sliced and grilled
3 corn on the cob, shucked
Instructions
Divide the meat into 4 equal portions. Lightly coat your hands with canola oil and form each portion loosely into a ¾-inch-thick burger, using your thumb make a ½-inch depression in the center. Brush the burgers with a light layer of canola oil. Season both sides of each burger with salt and pepper.
If using a grill: Turn gas grill to high. For a charcoal grill, heat coals until ashed over. Grill the burgers for about 3 to 5 minutes or until a golden brown crust forms. Flip the burgers and cook for another 3 to 5 minutes, or until a golden brown crust forms.
Add the cheese, during the last minute of cooking and top with a stainless steel mixing bowl to help melt the cheese.
While the burgers are cooking on the second side, prep buns by toasting them with a thin spread of butter. Remove the buns from heat and spread with desired condiments, so that the bun is ready to receive the burger.
Place the burgers on the bottom buns, evenly top with arugula, zucchini and corn, finish by placing the second half of the bun on top. Serve immediately.