You know I'm all about no oven required lately, since the kitchen is a non-functional mess from the burst pipes. So this Grilled Cobb Salad is getting extra action around here because it's easy to throw together. But more because everyone in my family loves to pick through it.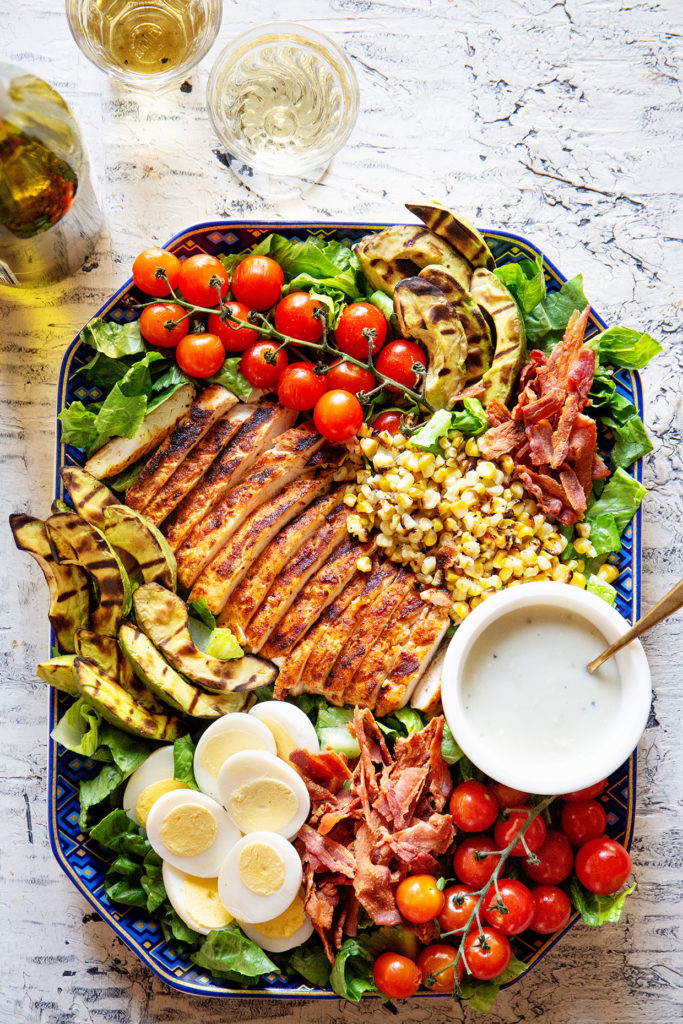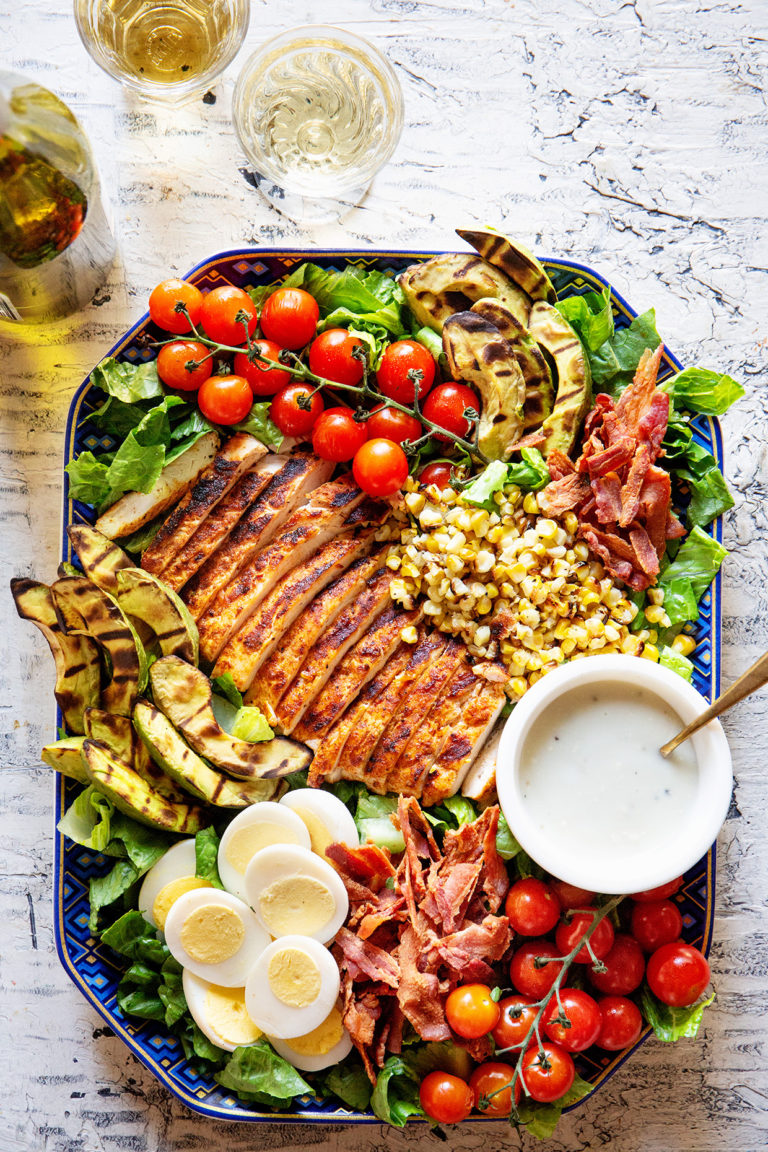 By picking through, I mean, Cole and Naomi arm wrestle over the avocados—this usually ends in Naomi giving into his manipulating pleas. But in all honesty, it kinda makes sense since she hoards all the corn. I get the majority of the chicken and the little guy gets dibs on the eggs. The bacon goes to the  person who can grab for it the fastest. The tomatoes are willingly given to Naomi by all of us. And finally, the greens are evenly divided so we have a balanced meal. 
It's not perfect, but it's the way we do dinner a lot. Al a carte and a little family-style. But as of late, it's a lot more family-style since we are without a kitchen, so I'm doing what I can to minimize dishes. If you've been watching my Insta Stories, then you know what I mean–doing dishes in the backyard with a kiddie pool is not fun.
Two more weeks and life should be back to normal. Until then I'll be grilling what I can and borrowing kitchens from friends and family when it makes the most sense.


Yield: Serves 4
Grilled Cobb Salad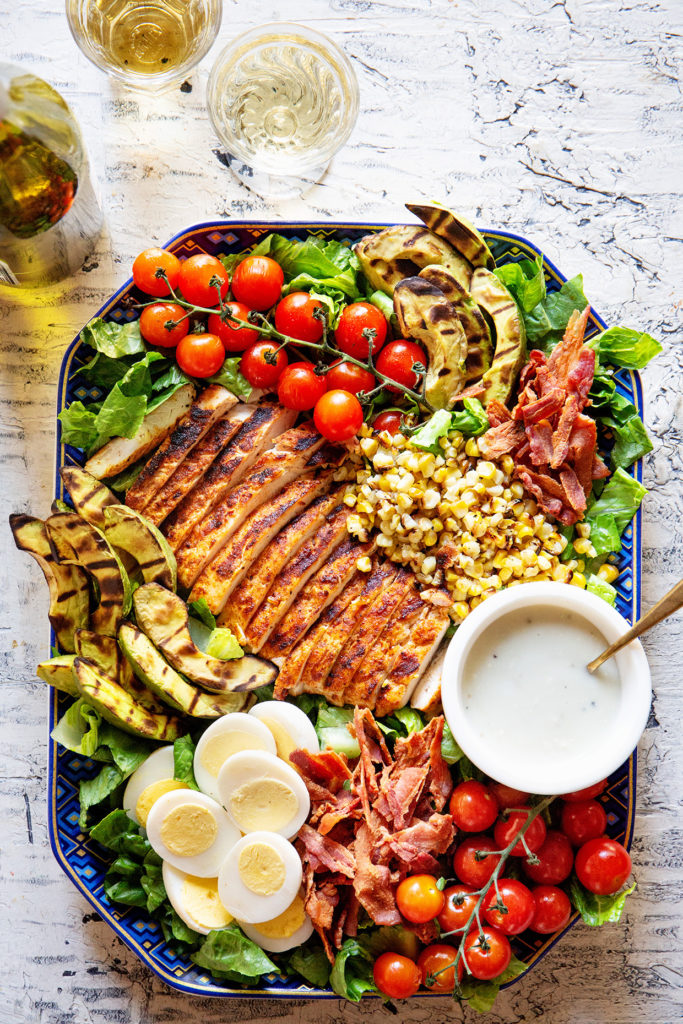 Ingredients
4 6 ounces chicken breasts
4 tablespoon Morton Coarse Kosher Salt
4 tablespoon Zaatar seasoning
7 ounces romaine lettuce, chopped
1 lbs. grilled cooked bacon
4 ears grilled corn
2 grilled avocados
4 hard boiled eggs
2-3 lightly grilled cherry tomato vines
6 ounces blue cheese crumbles
1 cup blue cheese dressing
Instructions
To prep and grill the chicken: using a meat pounder, flatten chicken breasts to ¾-inch
thickness. Generously season both sides of breasts with Morton Coarse Kosher Salt and Zaatar seasoning. Heat grill to medium high. Place chicken on grill and cook for 5-6 minutes on each side. Chicken is ready when thermometer reads 155-degrees F (the residual heat will bring chicken to the recommended USDA temperature of 165 degrees F). Remove chicken and let
rest for 10 minutes before slicing.
Place chopped romaine salad on platter and top with chicken, bacon, grilled corn, avocados,
tomatoes and boiled eggs. Serve immediately.