This fried zucchini is my last recipe for the TABASCO 10-Ingredient Challenge. What a week! So much fun.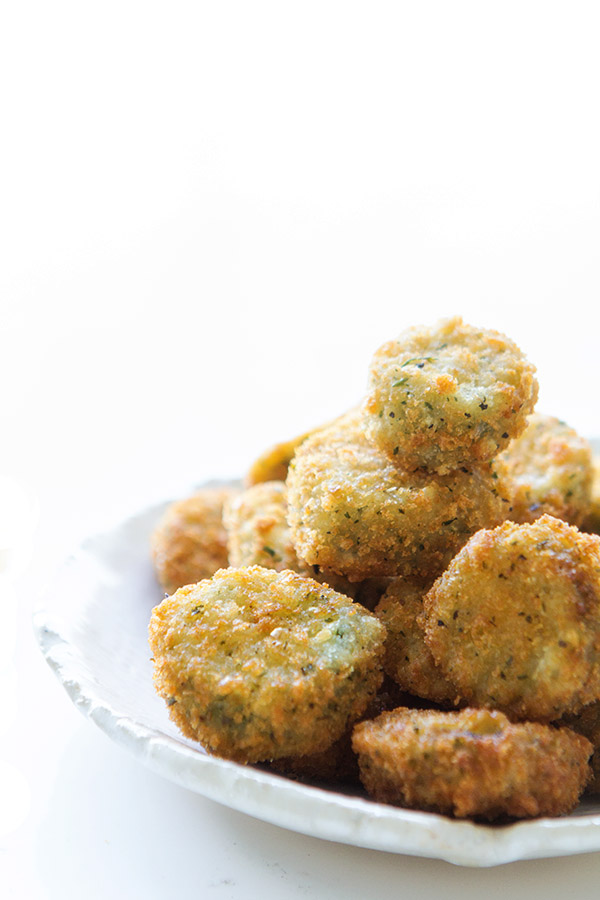 If you have been following along, then you know all week I've participated in a challenge that limits me to the ten ingredients below.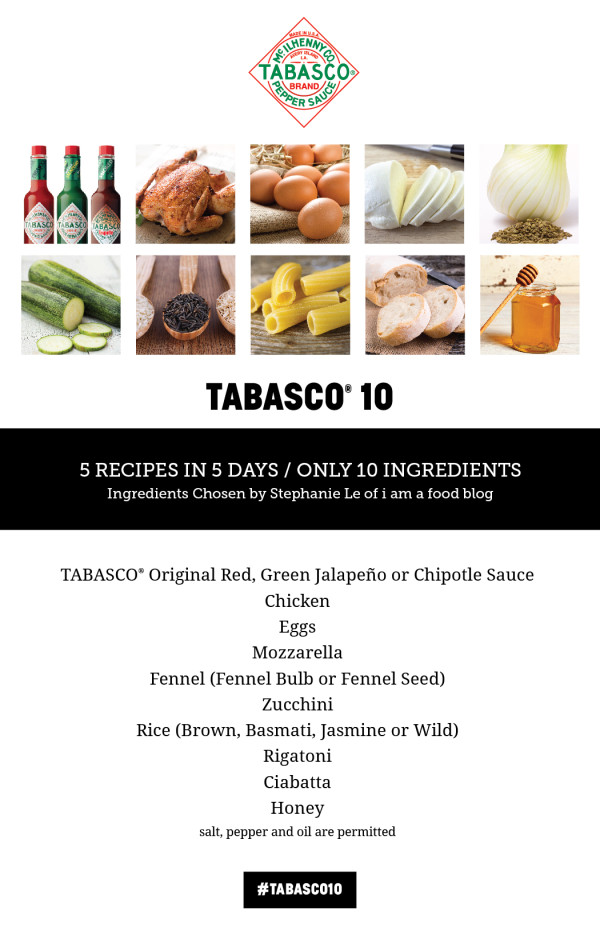 That being the case, I had to make my own bread crumbs for the fried zucchini coating out of the stale ciabatta bread pulverized by a few blitzings of the food processor. From there, the next step was giving it a quick dip in an egg coat spiced up with some TABASCO Green Pepper Sauce and then dredged through the breadcrumbs and fennel fronds mixture. Lastly, give it a quick bath in some hot oil and—done!
Yield: Serves 4
Green Pepper Fried Zucchini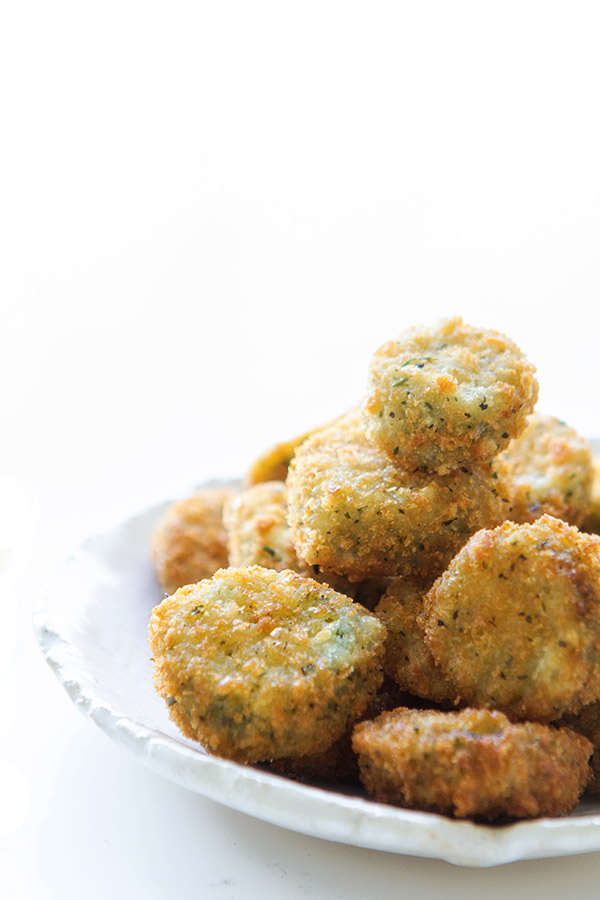 Ingredients
3 medium zucchini, sliced 1/4 inch thick
2 large eggs,
2 teaspoons TABASCO Green Pepper Sauce
2 cups breadcrumbs
2 tablespoons fennel fronds
1 teaspoon salt
Instructions
Pour oil into a heavy bottom sauce pan a third of the way up. Heat oil over medium-high heat until it reaches 340 degrees F.
Place eggs and TABASCO Green Pepper Sauce in a shallow bowl and beat until combined. In a second bowl whisk together breadcrumbs, fennel fronds and salt. Create an assembly line by placing zucchini slices next to the eggs and breadcrumbs. Dip zucchini slices into the eggs, allowing any excess to drip off. Next dredge zucchini slices through the breadcrumbs until it is completely covered. Repeat with remaining zucchini slices. Place the zucchini slices on a baking sheet.
Deep fry zucchini slices in batches until golden brown, about 1½ minutes to 2 minutes. Remove with a slotted spoon and set aside on a grated cooling rack to drain. Serve immediately.

This conversation is sponsored by TABASCO. The opinions and text are all mine.