Birthdays are always a big deal in my home. The big day usually turns into an entire week of celebrating that person. And this weekend was no different, as it was my dad's birthday and I figured I would make a fun dessert that everyone could enjoy at his party. Except that I forgot to bring the dessert!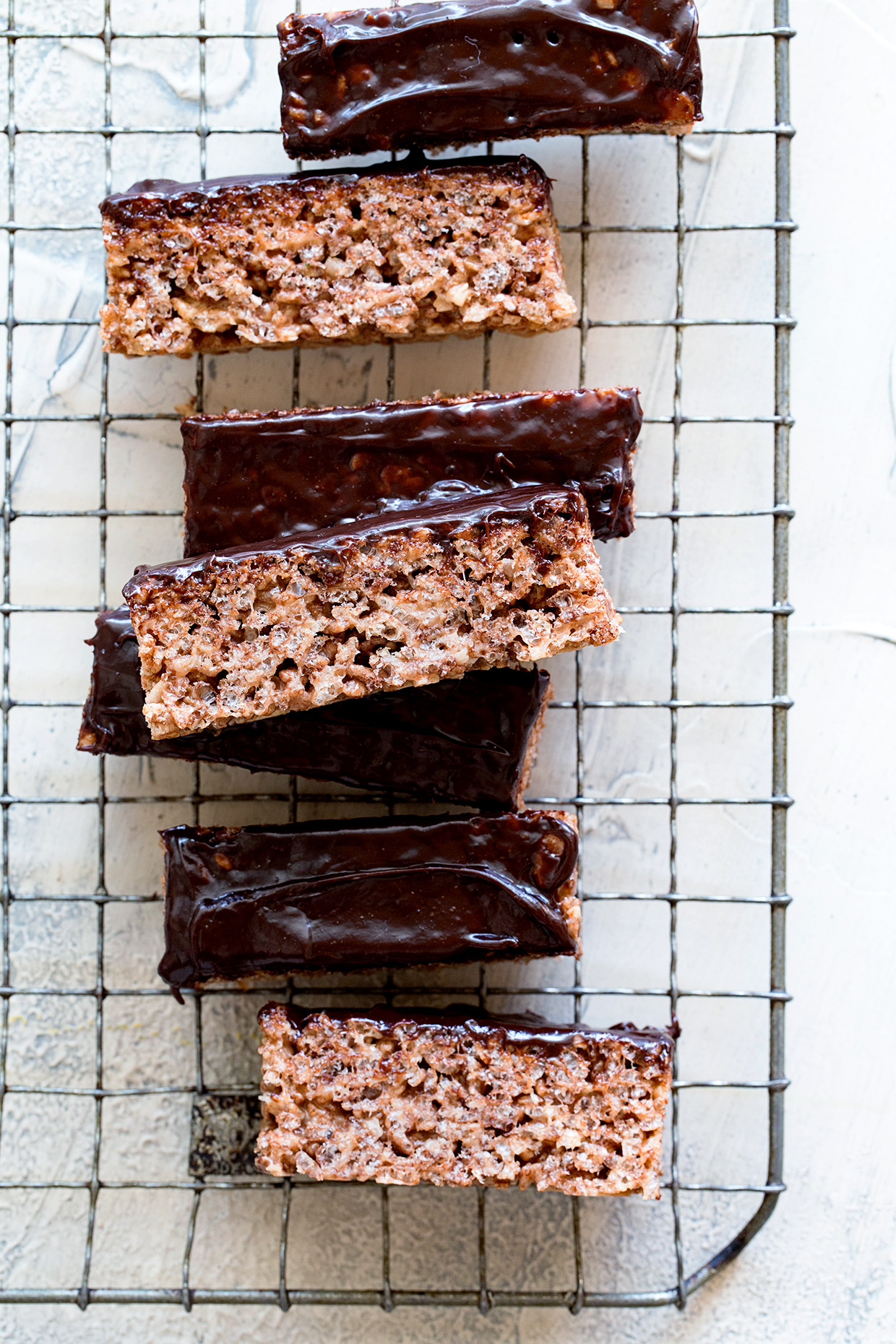 Looks like I'm going to have to make a special trip to my dad's this week to deliver these German Chocolate Rice Krispie Treats. Although I'm not sure how many will be left by the time I make the trip. We've got three hungry boys and Naomi has the sweetest tooth in the house. But hey, I get credit for the thought and effort, right?
You know I don't make dessert often, but when I do, it's always so unexpected from everyone that, I like trying to knock it out of the park. I'm pretty sure I have my winner in these fun updated rice krispie treats for kids and adults alike.
What's not to like—Cocoa Rice Krispies, toasted pecans and coconut held together with homemade salted caramel and gooey marshmallows. The best part is they are super easy to make. Now get to it and make these for all the special people in your life.
Yield: Serves 8-10
German Chocolate Rice Krispie Treats
Ingredients
4 tablespoons unsalted butter
1/4 cup salted caramel (homemade or store bought)
10 oz. Kraft Mini Marshmallows
6 cups Cocoa Rice Krispies
1/3 cup finely chopped toasted pecans
1/3 cup toasted sweetened coconut
Instructions
Cover 9-inch pan with nonstick spray. Set aside.
In a large saucepan, melt and stir together butter and caramel over medium high heat. Add marshmallows and stir continuously to melt. Fold and combine Cocoa Rice Krispies and coconut. Pour mixture into prepared pan. Lightly cover hands with nonstick spray and press mixture into pan. Cut to desired serving size.