This garlic bread pizza is the "it" thing in my house right now. My boys and I are garlic bread lovers to begin with. Make it New York Bakery's Bake and Break Garlic Bread and I can hardly make enough.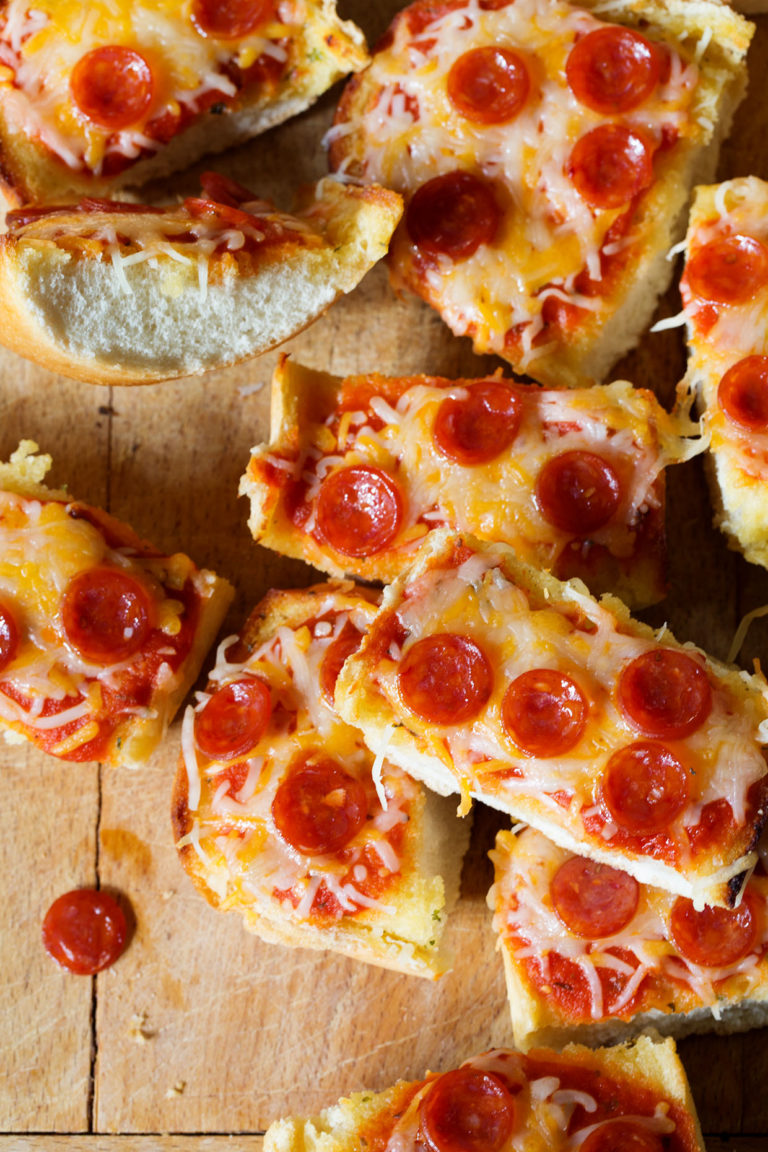 The boys love the garlic flavor and the soft chewiness of the bread against their favorite food: pizza. I like it for that reason too. But secretly, along with that, I love how it lets me play the ever-heroic dad who will get up from a game to throw this in the oven.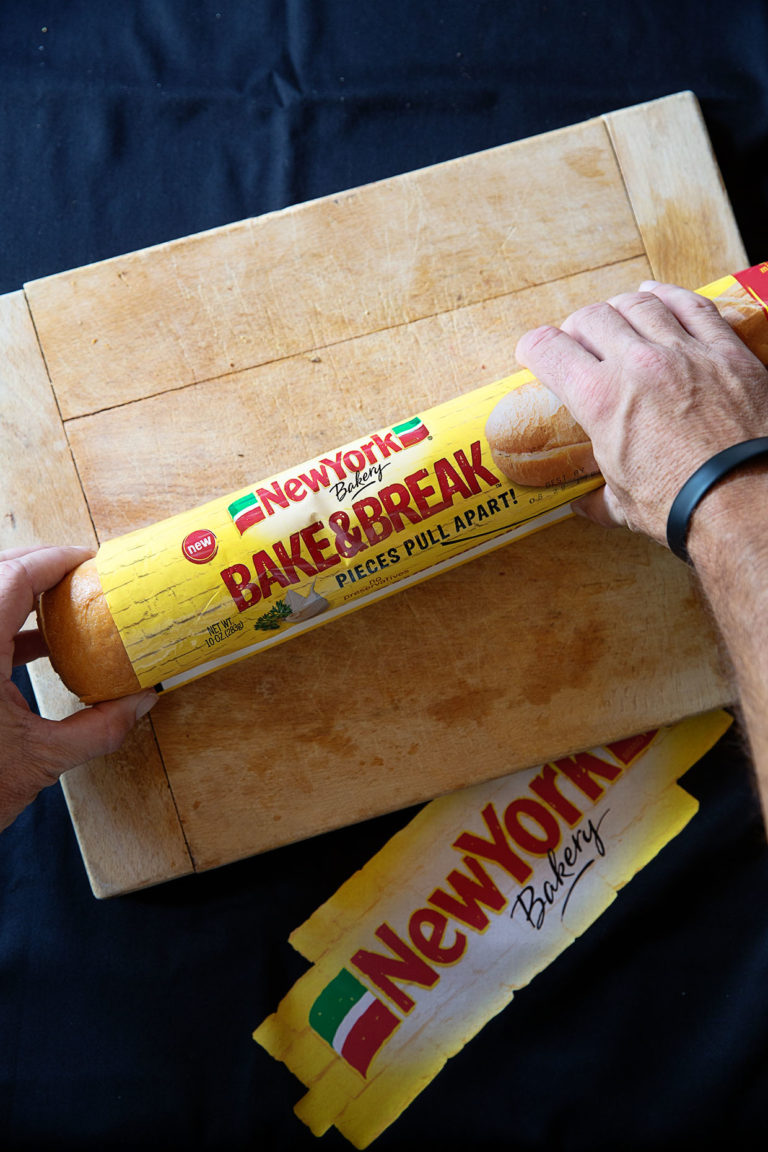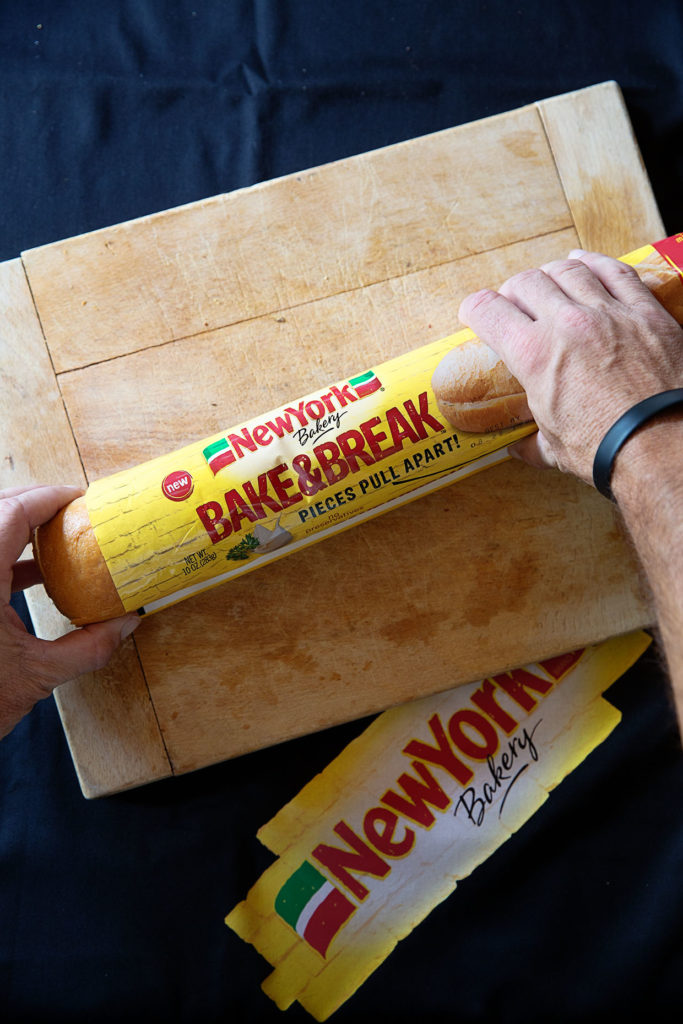 Little do they know it takes me less than ten minutes to pull off this Garlic Bread Pizza. They definitely don't need to know that right now. It won't be long before they trade in game-watching time with dad for girls, dances, hang time with friends–all that time sucking, growing-up activity that makes a dad gulp a little with sadness.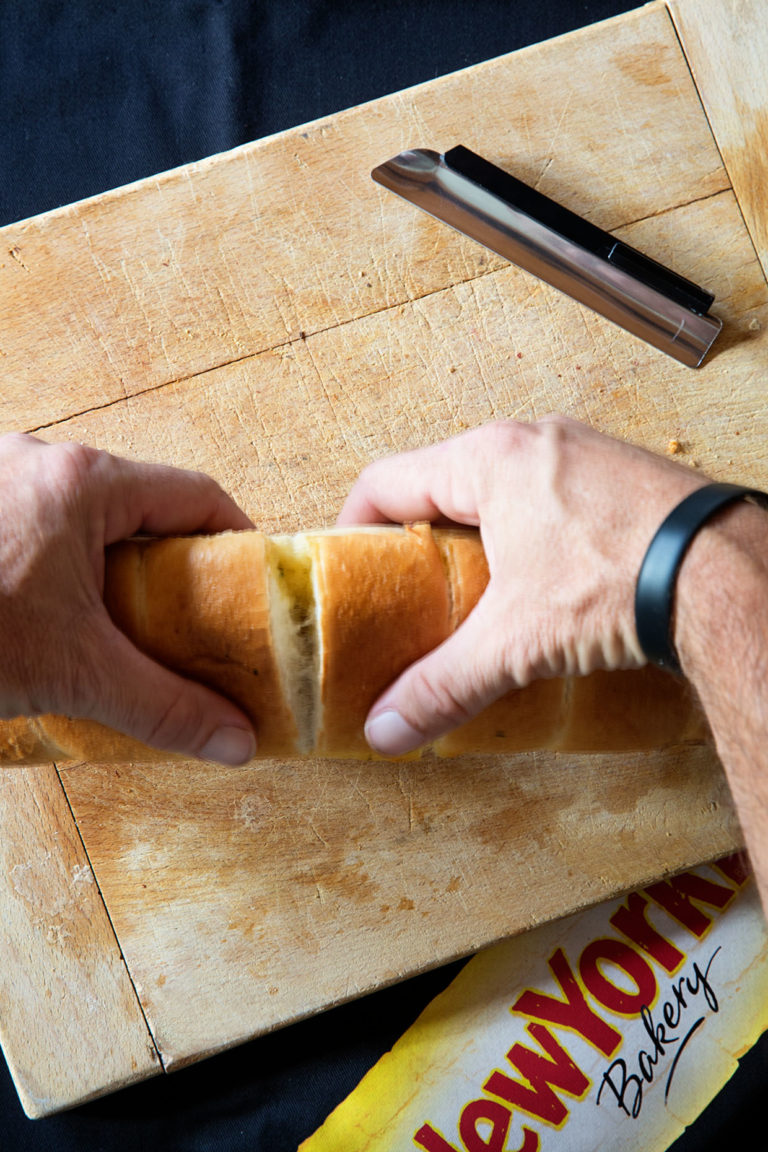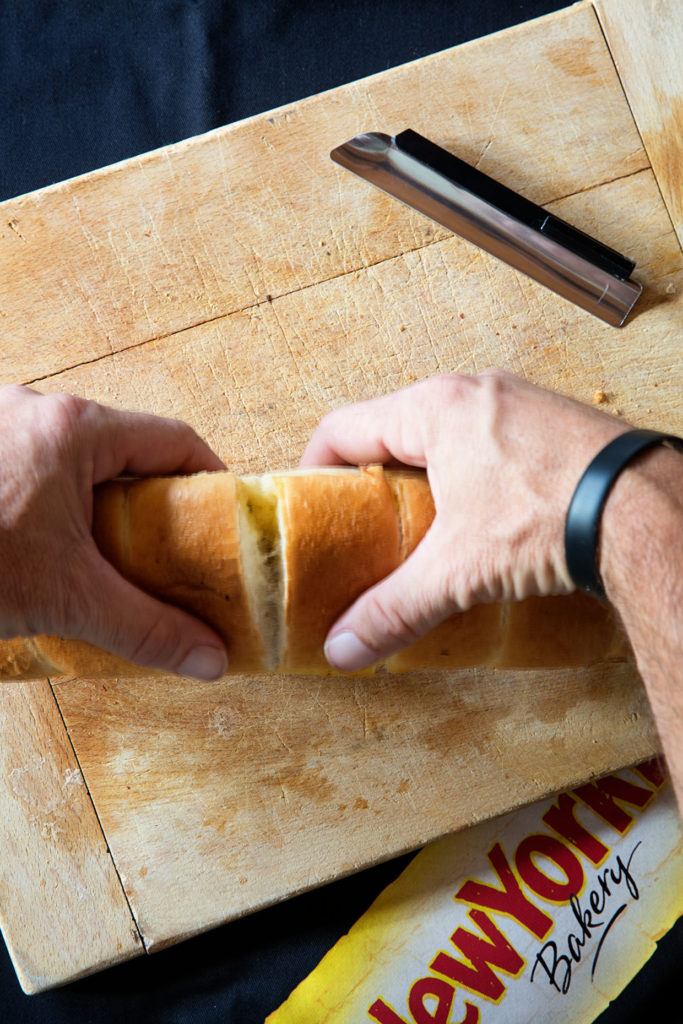 Until then, I'm holding on to my heroic dad status with a little help from New York Bakery's Bake and Break Garlic Bread.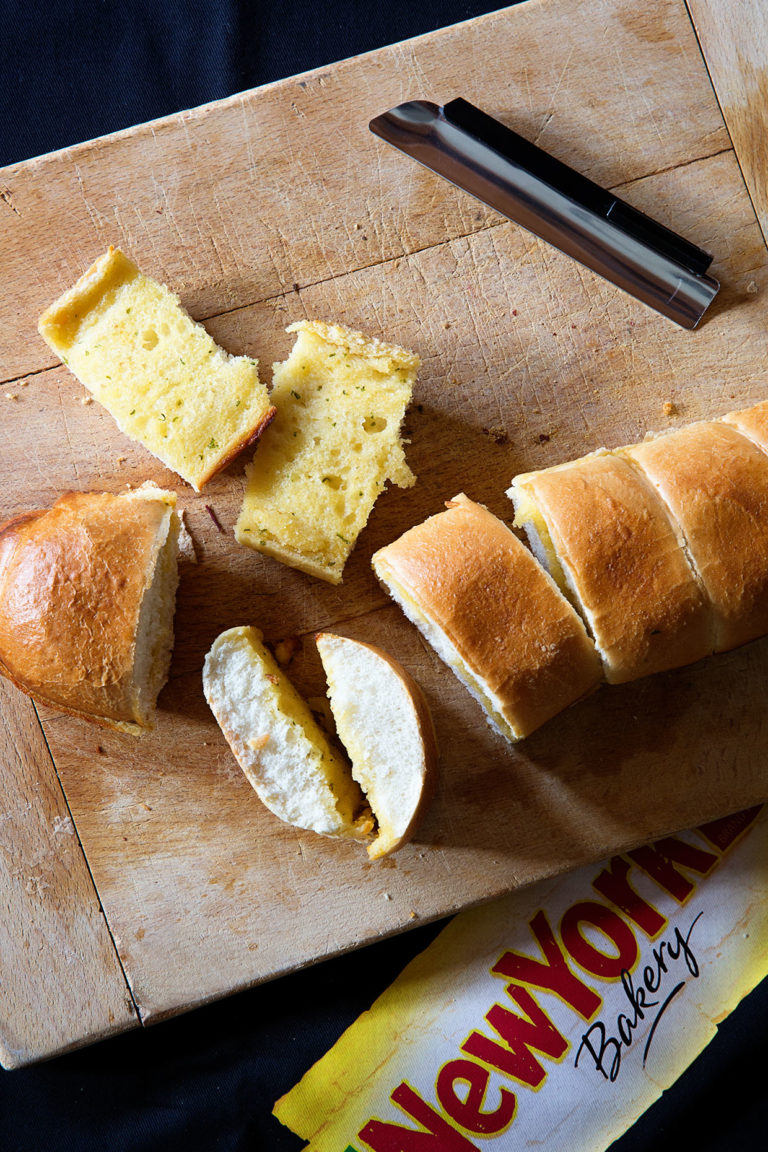 Yield: Serves 4
Garlic Bread Pizza
Ingredients
1 New York Bakery's Bake and Break Garlic Bread
1 cup pizza sauce
1 1/4 cup cheese
1 cup mini pepperoni
Instructions
Bake bread according to directions. Break apart slices. Spread pizza sauce onto bread. Sprinkle with cheese and pepperoni. Bake at 350 degrees F until cheese melts, about 5 minutes. Serve immediately.
This is a sponsored conversation written by me on behalf of New York Bakery. The opinions and text are all mine.