**This post is in partnership with Campbell's Chunky MAXX.
Working from home with a toddler is a balancing act of patience, creativity and multi-tasking. You learn to how to share a desk with a messy 3-year-old and how to eat, email and color all in one breath.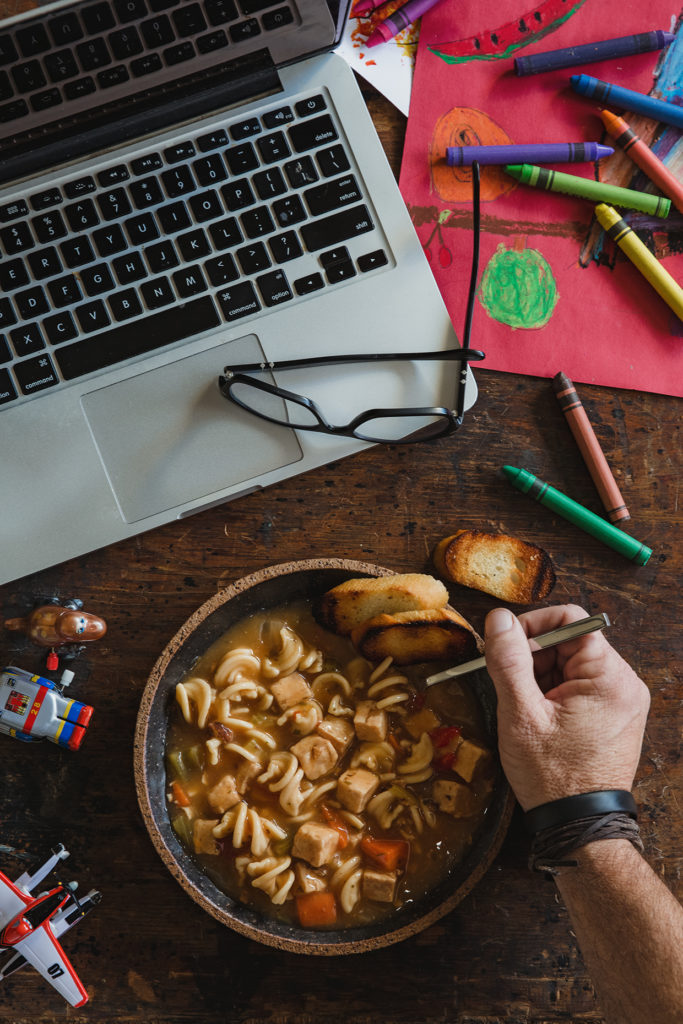 It's not always like this, but most days when it is I'm fueling my hustle with Campbell's new Chunky MAXX soup. It's a great snack when I'm short on time, especially now with Little League about to kick into full gear and time becomes a measure of how well I can pivot from one task to another.
Things like shifting from morning carpool to work, cleaning up toddler meltdowns to messes, to trying to stay on top of common core math lessons, to lacing up cleats for baseball drop off, to piano lessons. Repeat that for 4 out of 7 days and you'll see why keeping easy, on-the-go snacks like Campbell's Chunky MAXX is a must.
Now all I have to do is figure out how I can carve out more than just a 12×12 inch space at my own desk.