You know what's better than watching the Rio 2016 Olympic Games? Watching it with your kids. Mine are so excited.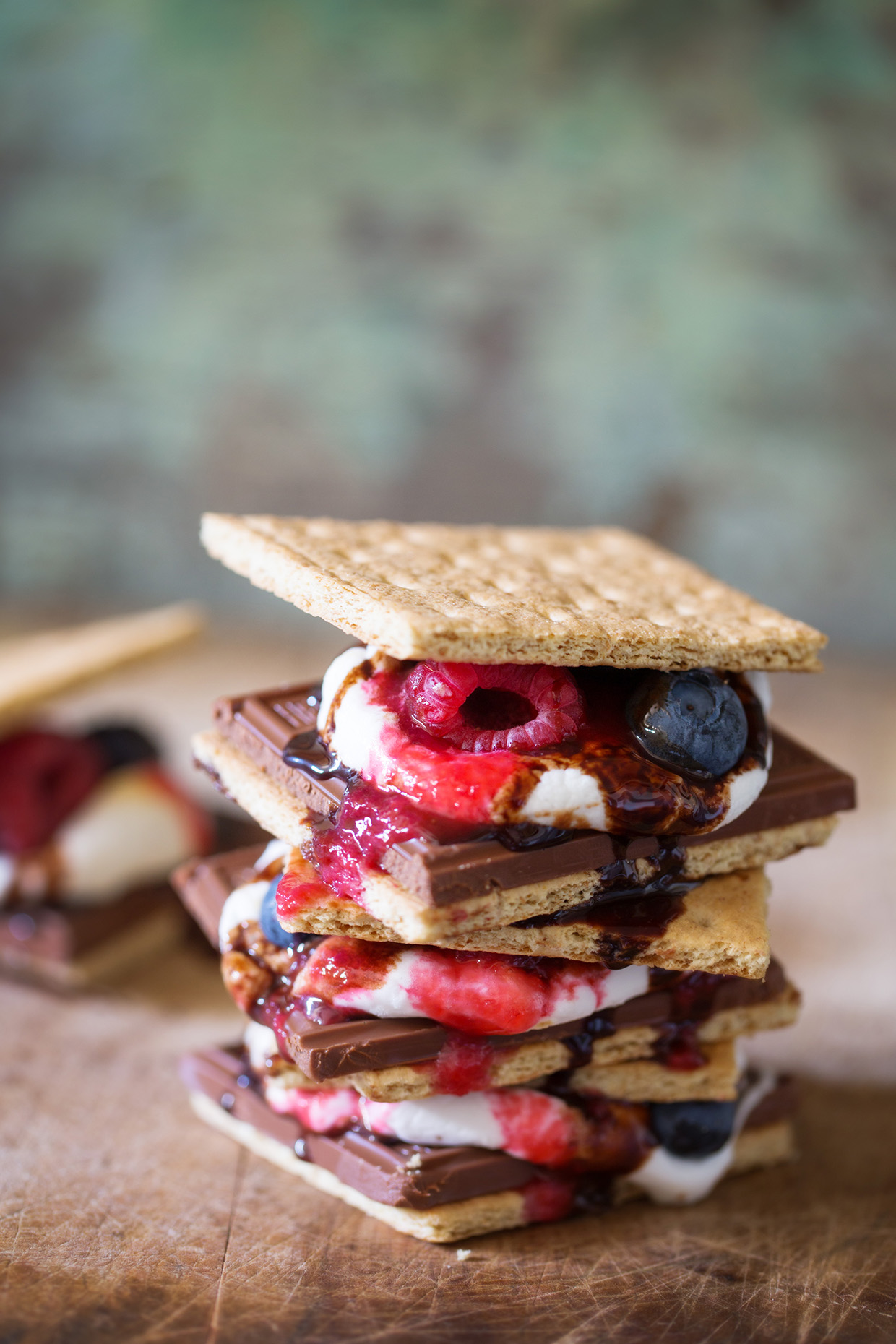 And rightfully so! The U.S. Olympians are realizing their life long dreams that they've worked hard to accomplish. It's a value I'm always impressing upon my kids, so The Games are a celebratory event in my home.
I put together this Red, White and Blue S'more with the kids and Naomi to further show our support for Team USA with a little S'mores party hosted by HERSHEY'S. HERSHEY'S is considered "America's chocolate" and they are serving as the symbol of "home" for Team USA, so on August 10 for National S'mores day, I will be sharing this special S'more to celebrate our athletes. Of course, I hope you do too.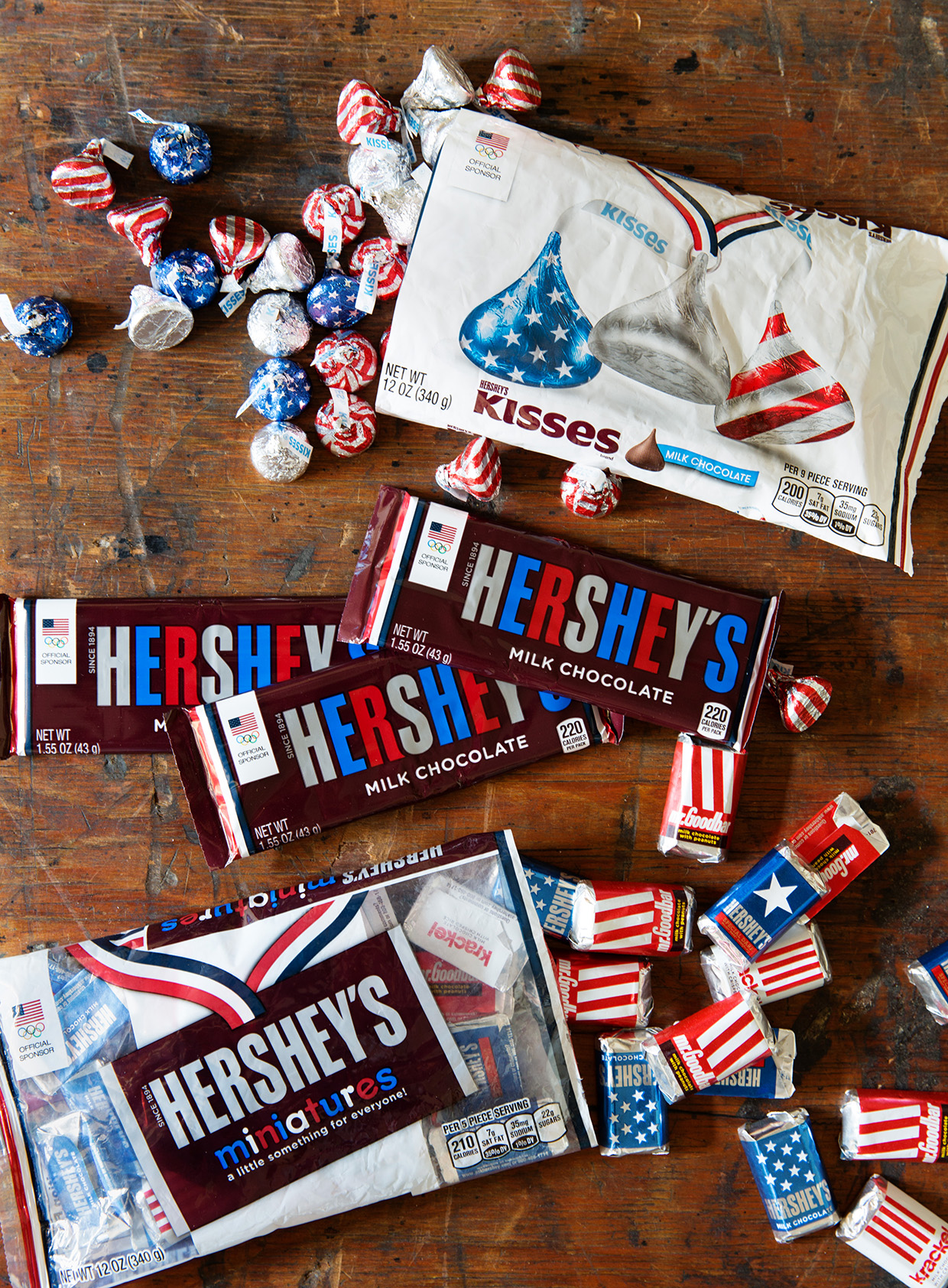 To join HERSHEY'S in cheering on Team USA, all you need to do is share a few words of encouragement to the athletes, with the hashtag #HelloFromHome and tag @TeamUSA and @Hersheys. For extra effort, show us how you're customizing one of America's favorite treats with HERSHEY'S Milk Chocolate to join in the fun and show your team spirit. In doing so, you not only support our athletes, but you'll be entered to a Hershey's S'mores Kit with this s'mores maker!
A what?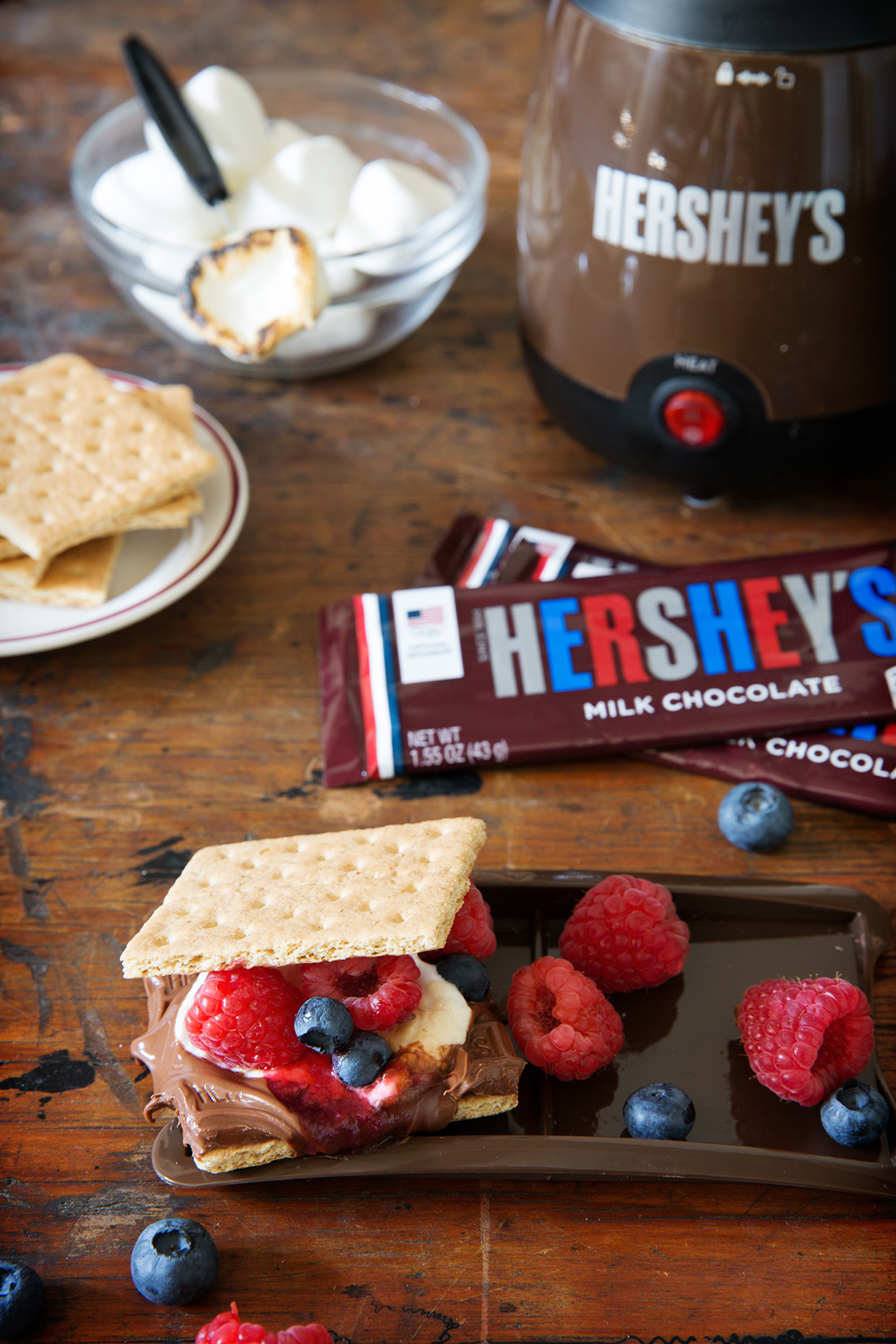 This S'mores maker is a must-have summer entertaining tool for S'mores making. No open fire needed! Gather your friends and family, grab the marshmallows—don't forget the HERSHEY'S Milk Chocolate bar—and you'll see how this little tool make's S'mores making easy! It's the perfect thing to make while watching the Opening Ceremony of the Rio 2016 Olympic Games. I can't wait to see what you all come up with!
**This is a sponsored post in collaboration with my HERSHEY'S partnership. All opinions are my own.


Yield: 6 S'mores
Fruit Filled Smores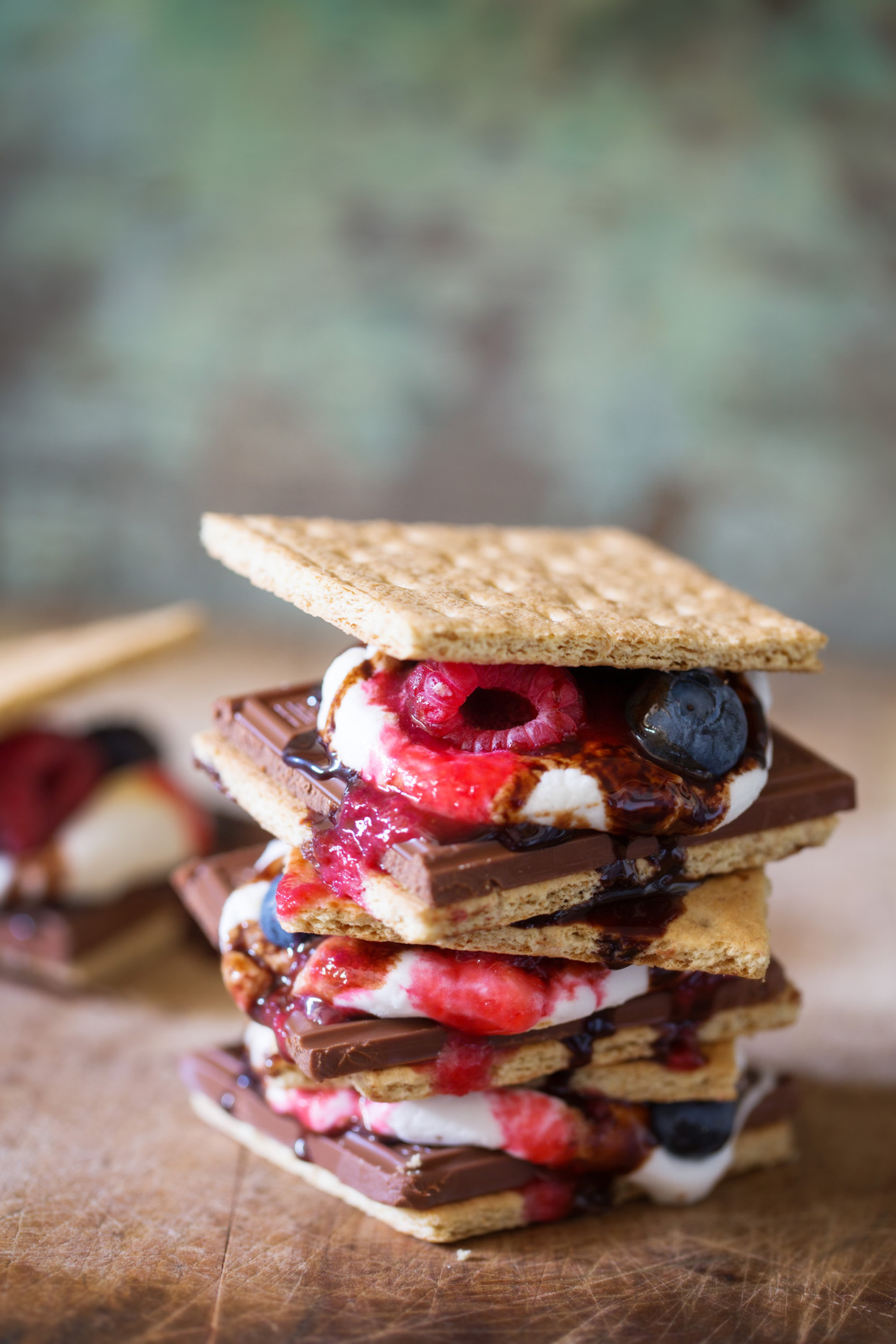 Ingredients
6 graham crackers, split in half
3 55 oz. HERSHEY'S Milk Chocolate Bars
6 large marshmallows
6 tablespoons HERSHEY'S Chocolate Syrup
6 tablespoons of raspberry syrup (raspberry jam)
3 oz. raspberries
3 oz. blueberries
Instructions
Place half of one HERSHEY'S bar on a graham cracker; set aside. Toast marshmallow and layer it on top of the chocolate, follow with 1 tablespoon of chocolate syrup, 1 tablespoon of raspberry syrup, raspberries and blueberries, place second graham cracker on top. Repeat with remaining ingredients.