This post is sponsored in collaboration with Zappos.
I don't always start off my day with a run, but I always find a way to get one in before the day ends. I've become a master at shifting my schedule as needed, but admittedly, there is nothing like starting the day with a run on my favorite trail. It clears my mind, gets me going and most of all it just makes me feel good.
I don't run for time. I'm not training for a marathon. I run to stay healthy and feel good, part of that is finding shoes that help me stay light on my feet at any pace. Somedays I run hard, other days it's more leisurely, but every run is paired with Brooks running shoes. I love that they feel good enough and look stylish enough to take me from running at my favorite spot to running after my boys.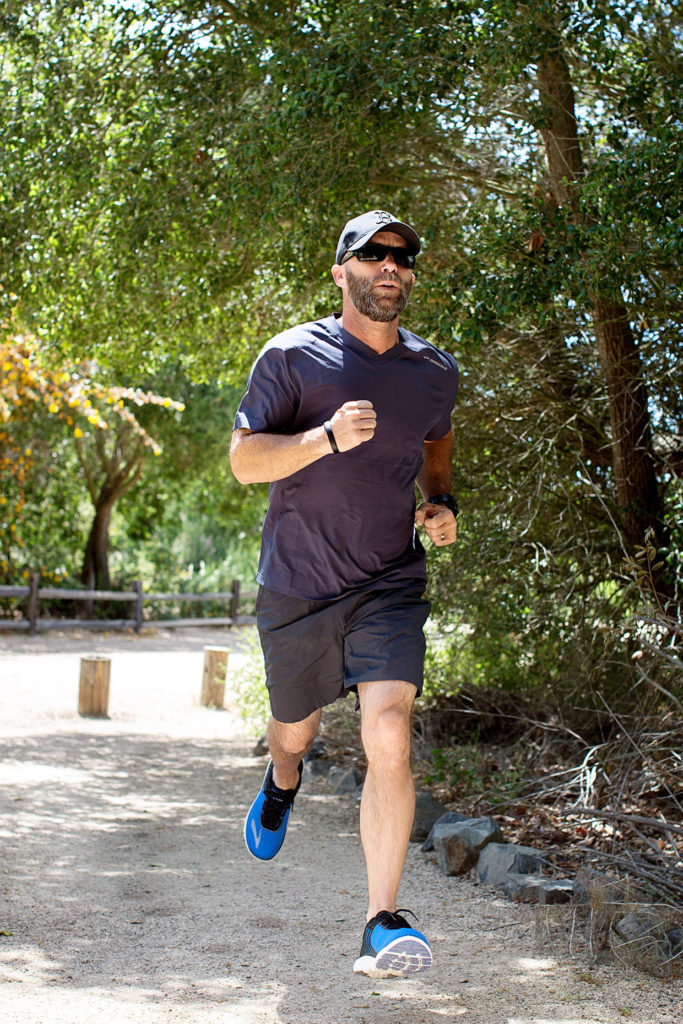 The same goes for their athletic wear, I love that there are so many styles, from more patterned to more subdued like the items I'm wearing. My boys are trying to get me to add more colorful ensembles into my Zappos cart, but grays are my favorite, although they did talk me into that blue long sleeve active wear. Lucky for me, Zappos carries an extensive Brooks collection, from shoes to athletic wear, so I have (or they, if you talk to my kids) have a lot of choices
Speaking of which, who else is a fan of Zappos shopping? Shopping online isn't always easy, but Zappos definitely makes it fast and their customer service is top notch, especially their 365-day return policy. Thank goodness to that, because online shopping makes my life that much easier and leaves me that much more time for running around with my little guys!
Links to pieces in this post: