You know you've been there—meal planning on Sunday and you end up with two meals and blanks for the other days. Or maybe you don't meal-plan that much ahead and it's go-time at 5:45 with hungry mouths and hangry attitudes to feed (myself included).
I've been on both sides. Nowadays I do try to make a better effort to have the week planned to keep the dinner insanity in check.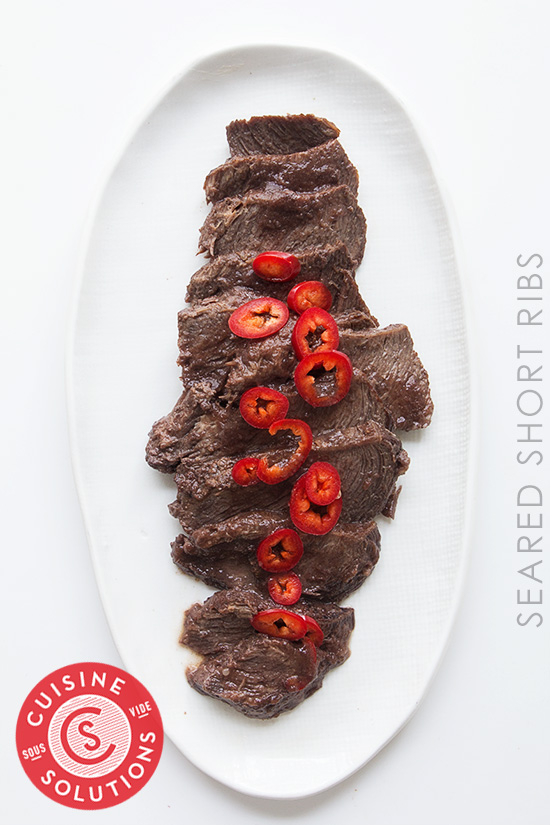 But to be totally truthful, I'm not all there yet, but with the help of Cuisine Solutions, I'm inching that much closer. Cuisine Solutions dinners are packaged sous-vide style, so the food retains all its flavor, moisture, texture and shape. The best part—no multi-pot messes to clean up. The meals come ready to eat. Don't mistake this for the freezer food, sous vide is a highly perfected process that's a cooking technique in which food is vacuum sealed and slow-cooked in water at constant low temperatures until it's perfectly cooked through.To read more about the process click here.
I tried the short ribs and it came perfectly textured-not tough or rubbery and not so soft that it no longer resembled meat. Along with that, I also had the white beans and chicken sausage that was tender, soft and whole "bean-ed" not mushy and smashed. I can't wait to try to some of the other dishes featured here. Their new white beans with thyme and garlic sounds like it would go perfect with the seared short ribs.
With baseball season back in just a few short months, I'll definitely be supplementing my home cooked meals with some Cuisine Solutions to save time. If you find yourself just as pressed for time, but still want to serve a high quality delicious meal, then you'll definitely want to sign up. And to give you even more incentive, use the code "MYBLOGGERSPECIAL" to get free shipping on orders of $75 or more.
This is a sponsored conversation written by me on behalf of Cuisine Solutions. The opinions and text are all mine.