This one is an homage to the Elvis – bacon, bananas, peanut butter grilled cheese. It's a crazy combination, but you have to try it to see how amazing it really is.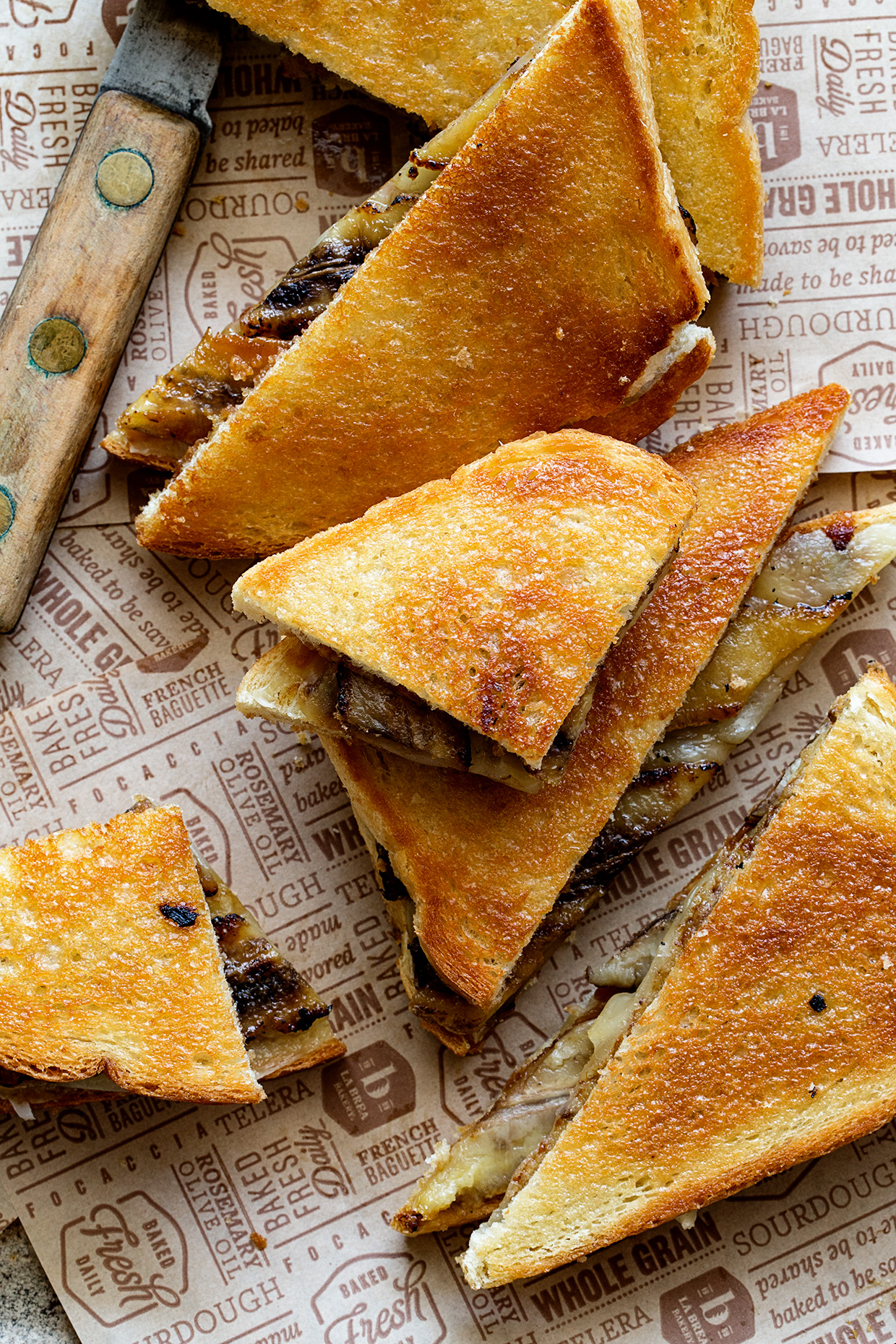 The roasted bananas are everything in this recipe, so don't skip that part. And definitely don't leave out the bacon jam, it's the savory component that gives balance to the sweetness of the bananas. Topping it all off is a schmear of peanut butter and some Fontina cheese for richness.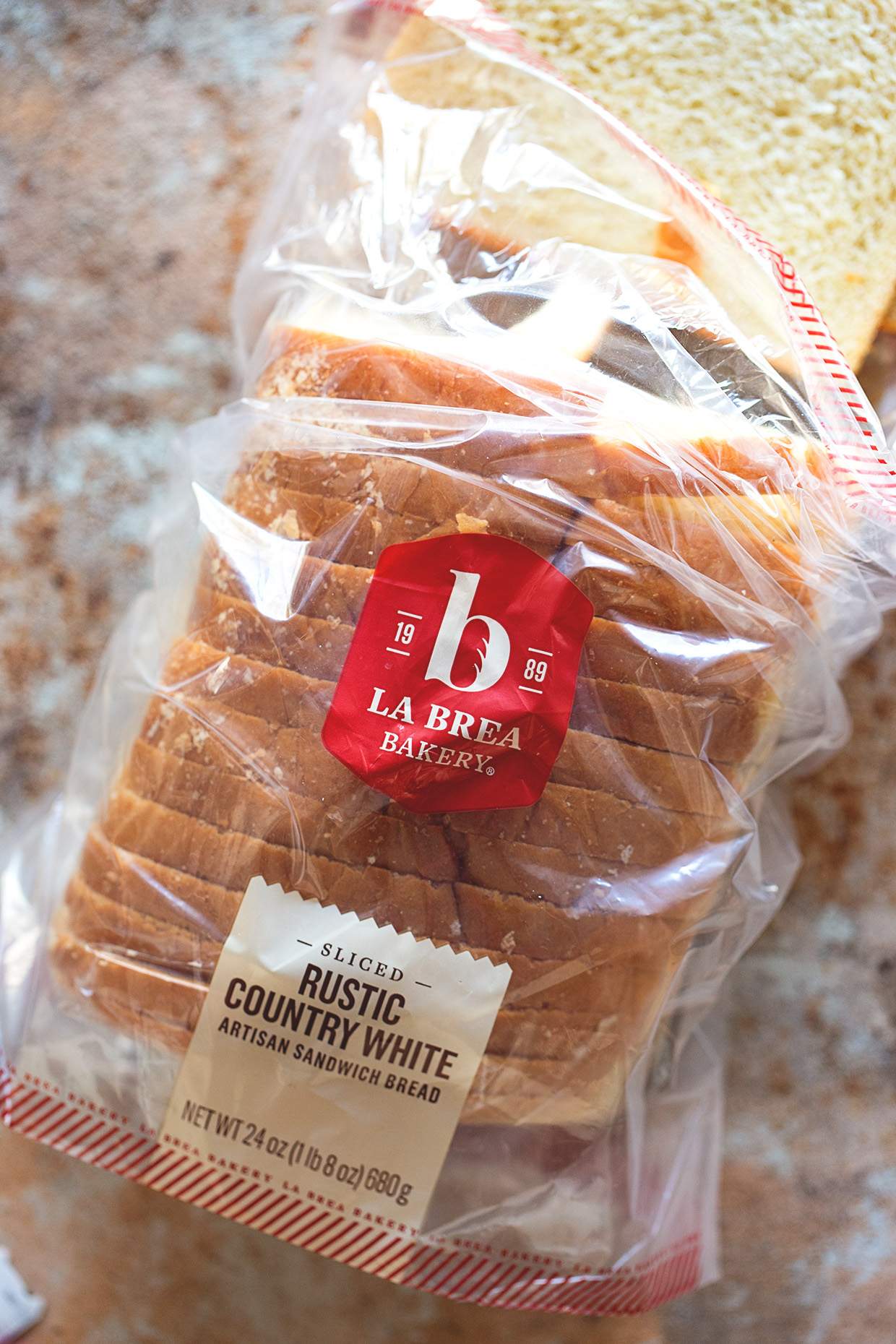 Of course you'll need to layer that in between some good bread, so make sure you grab La Brea Bakery's Rustic Country White—a simple, high-quality bread that elevates any sandwich.
Did you know April is National Grilled Cheese Month? To join in the fun and celebrate I'll be sharing a few more recipes this month and I'll be headed to one of La Brea Bakery Cafe Grilled Cheese Nights for more awesome grilled cheese bites.
Check out the link here for all the cheesy details on their Grilled Cheese Nights. If we miss each other, well at least we can share this Elvis Grilled Cheese together.
*This is a sponsored post in collaboration with La Brea Bakery. 
Yield: 1 sandwich
Elvis Grilled Cheese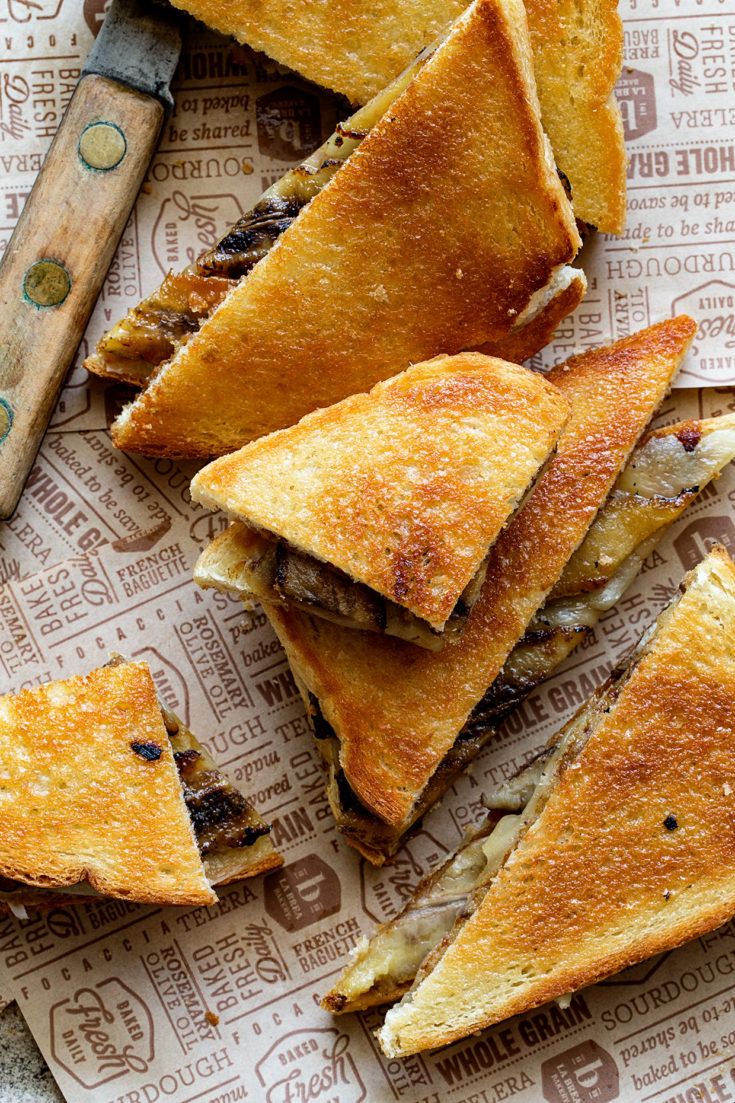 Ingredients
2 slices La Brea Bakery Rustic Country White Bread
2 tablespoons mayonnaise
2-3 teaspoons bacon jam
1 ounce roasted bananas
1 ounce Fontina cheese
1 tablespoon peanut butter
Instructions
Heat cast iron pan over medium heat. Spread a tablespoon of mayonnaise on one side of each piece of bread.
On the other side of one piece, spread bacon jam, then place mayonnaise side down onto heated pan, layer with roasted bananas and Fontina cheese. Spread peanut butter on the other side of remaining bread slice and place on top of sandwich with mayonnaise side up.
Cook until bottom is golden brown, about 4 minutes. Flip sandwich and cook second side until golden brown, about another 4 minutes. Serve immediately.