Egg In A Hole Grilled Cheese ~ Think the best grilled cheese mashed up against the classic egg in a hole breakfast sandwich. To start, make this the best grilled cheese sandwich by using American or cheddar cheese.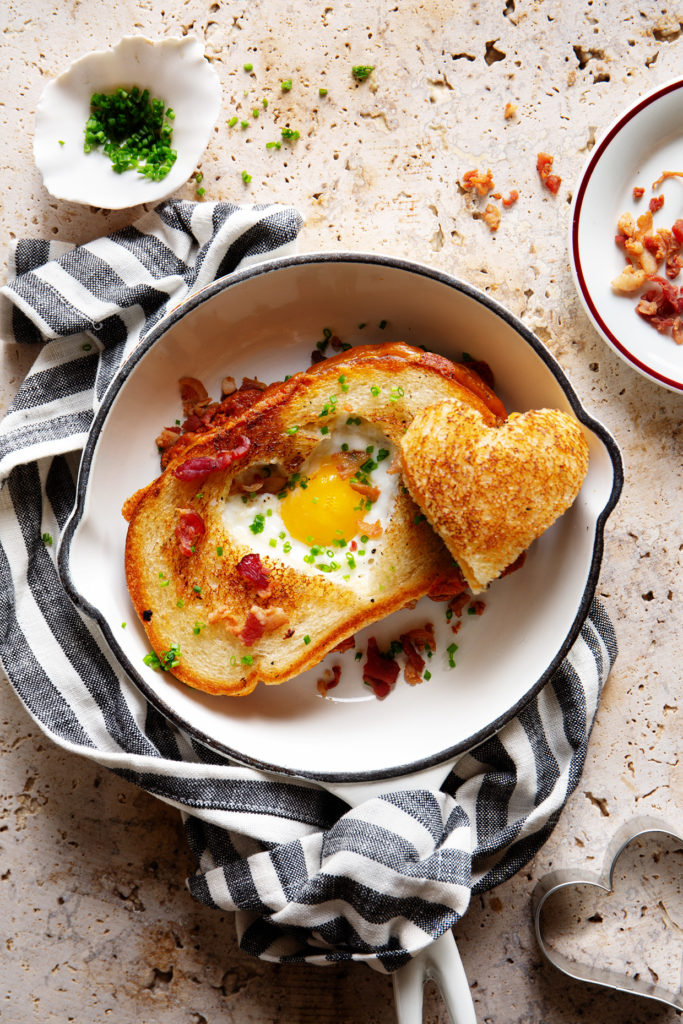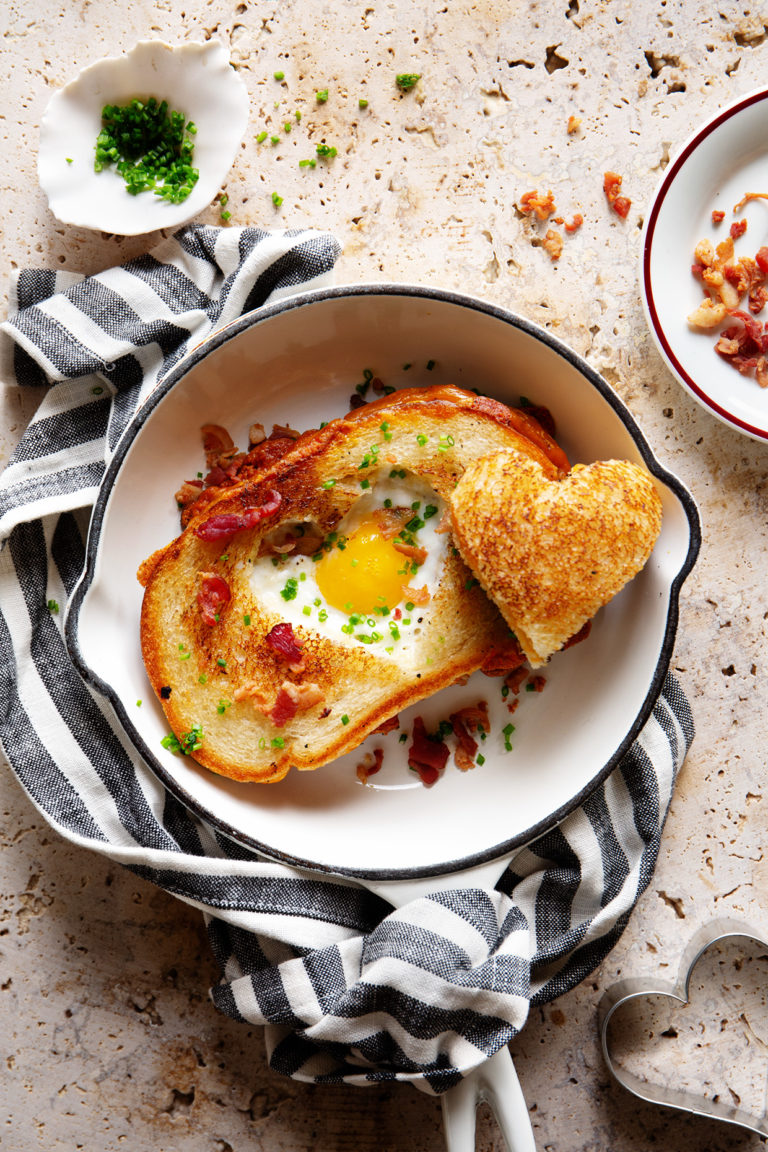 For my boys it's all about the cheddar. And since I've already done a few test-runs with the kids and Naomi, I can vouch that this is definitely a must-make.
Everyone is all about romantic dinners on Valentine's, I'm am too, but Naomi and I do our's a week in advance to avoid the crowds. This makes it so on Valentine's night we focus on the boys and our dinner resembles kid-friendly dinners like what you see here, alongside board games and a movie.
Stay tuned, because I'll be finishing off this dinner with a few kid-friendly desserts.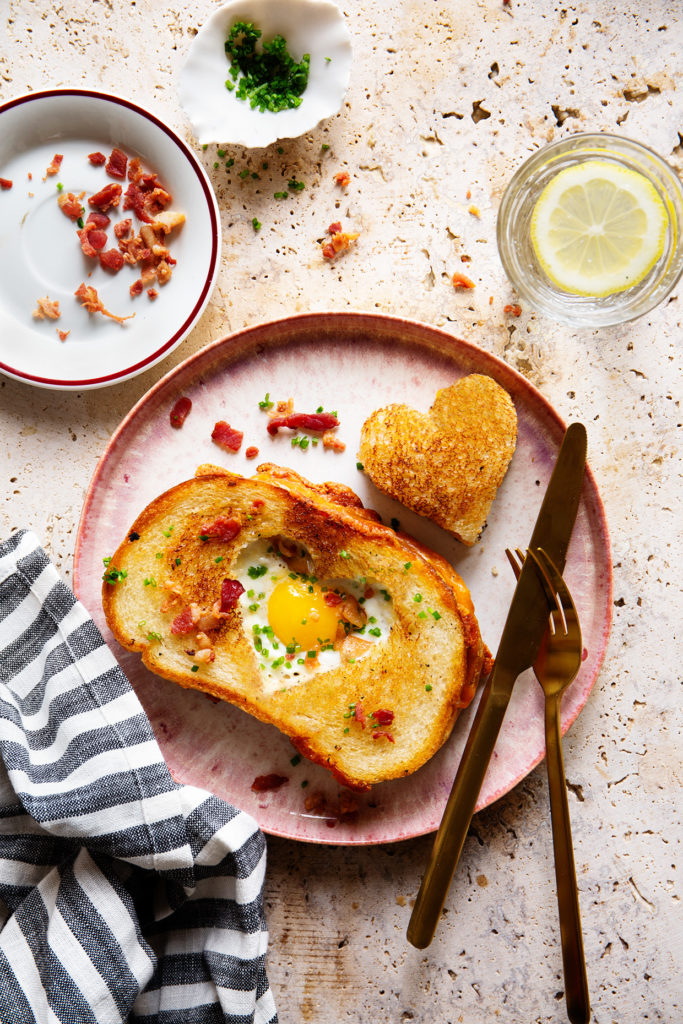 Yield: Makes 1 sandwich
Egg In A Hole Grilled Cheese
Ingredients
1 tablespoon unsalted butter
2 slices thick - high quality white bread

2 tablespoons mayonnaise

2 thinly sliced cheddar
1 large egg
chives
crumbled bacon
Instructions
Place a tablespoon of butter in a small skillet over medium heat.
Place both slices of bread on a cutting board and spread mayonnaise on top of each slice. Place 1 slice of bread, mayonnaise side down, in skillet, layer with cheese. Top with second slice of bread, mayonnaise side up. Cook until lightly golden, about 2 minutes. Turn sandwich and cook for 3-4 minutes or until browned to preference—one side will be cooked more than the other at this point. Remove sandwich from the pan and transfer to a cutting board; using a heart cookie cutter, stamp out a heart at the center of the sandwich.
Return sandwich to pan, placing the least cooked side down into the pan; crack egg into the hole. Place a bowl over sandwich and cook until egg whites are cooked through, about 4 minutes (check for doneness at 3 minutes).
Remove sandwich from pan and garnish with bacon and chives. Serve immediately.