Thirty-minute cinnamon rolls? Yep, 30-minutes. It's fast, easy and made with Pillsbury Grand Biscuits, so they are tender, flaky and just slightly salty enough to highlight the cinnamon pecan filling—think sweet and salty.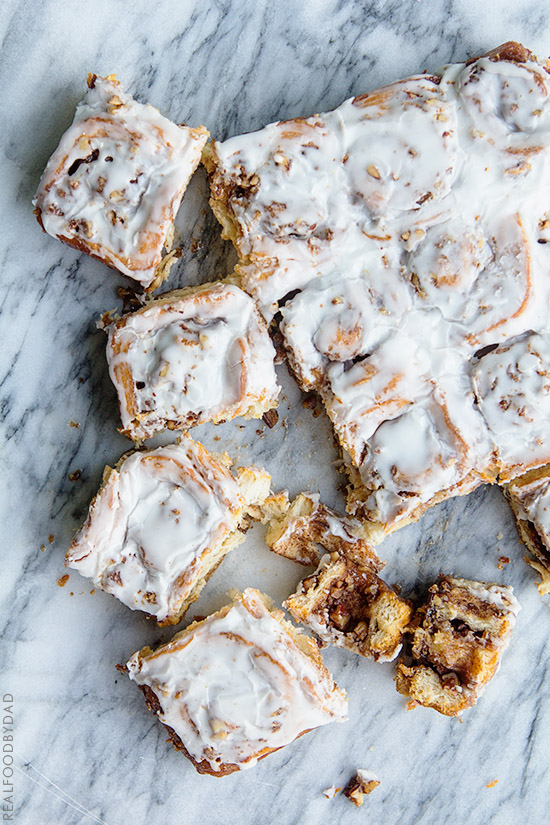 You are going to love these as much as I and my little dude Cole did.
I don't bake often—okay, pretty much never. But then again, I don't really need to, because Naomi has that covered. But when I do, I want it to be a lot like this—simple, fast and guaranteed delicious. It didn't take me long to figure out I would be using Pillsbury's biscuits to avoid making the dough from scratch. And since it worked out so well in this pull-apart bread, I decided to go for it again here.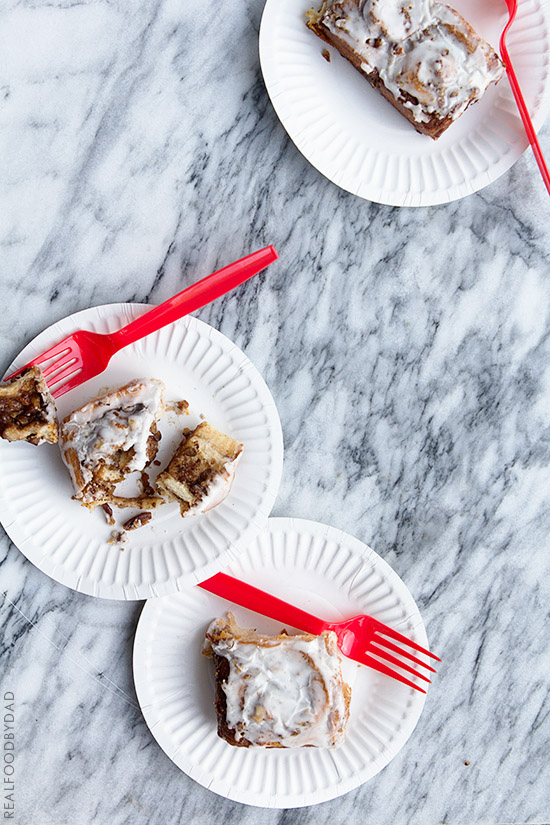 It worked! Cole and his buddies scarfed them down after a long swim. That's right, swimming in winter. That's if you can call 80+ plus degrees winter. I can't complain though, especially next to those of you who have been shoveling snow for the last few days or weeks. Okay, I'm gonna complain a little, only because I love rain and it so seldom makes an appearance here.

So while winter hasn't been so great here, these 30-minute cinnamon rolls are—so, get you some Pillsbury Grand Biscuits and get going on these.
Easy Cinnamon Rolls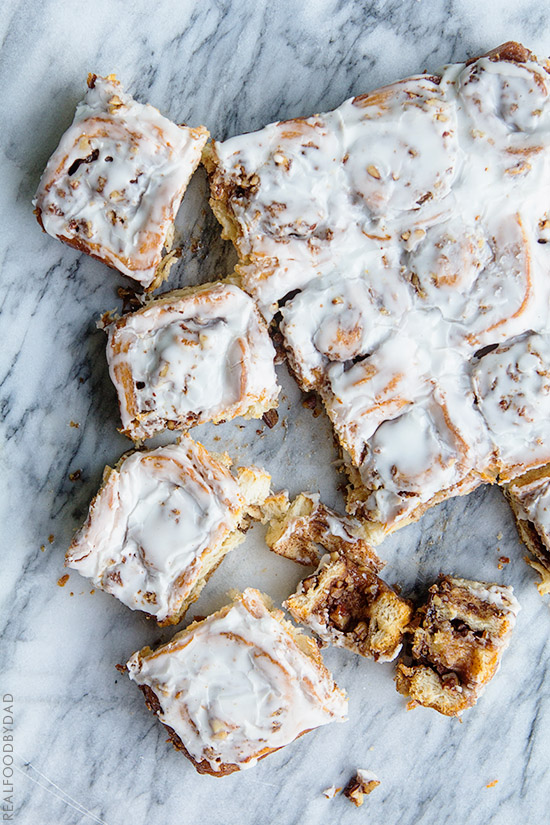 Ingredients
3/4 cup dark brown sugar
1/4 granulated sugar
2 tablespoons cinnamon
11/4 toasted pecans, coarsely chopped
1 Pillsbury Grand Biscuits Original (not extra flaky)
1/2 cup butter, softened
Instructions
Preparation: Heat oven to 375 degrees F. Line a 8x8 pan with parchment paper leaving a 1-inch overhang on each side.
In a small bowl combine both sugars, cinnamon and pecans; stir to combine. Set aside.
Lightly flour work surface. Remove all biscuits from can and lay each one down side-by-side with a slight overlap Using a rolling pin, roll biscuits into a 10x13 rectangle. Spread butter on top of dough, leaving a 1-inch border. Evenly spread sugar and pecan mixture on butter. Starting at one long side, roll dough into a log. With seam side down, using a sharp knife cut 1/2 inch slices. Transfer slices to pan and bake and until tops are golden brown, about 20-25 minutes.Remove from oven and transfer to a wire rack. Let cool slightly.
In the meantime, to make the topping combine the powdered sugar and milk; whisk to combine. Pour mixture over top of cinnamon rolls, and using an offset spatula, spread topping evenly. Serve warm or at room temperature.