You know what I love about summer – grilling. It's easy and most of all, it keeps the house from turning into a sweat box from the oven being on. With that I'm sharing an easy chicken satay recipe that you can grill up in minutes.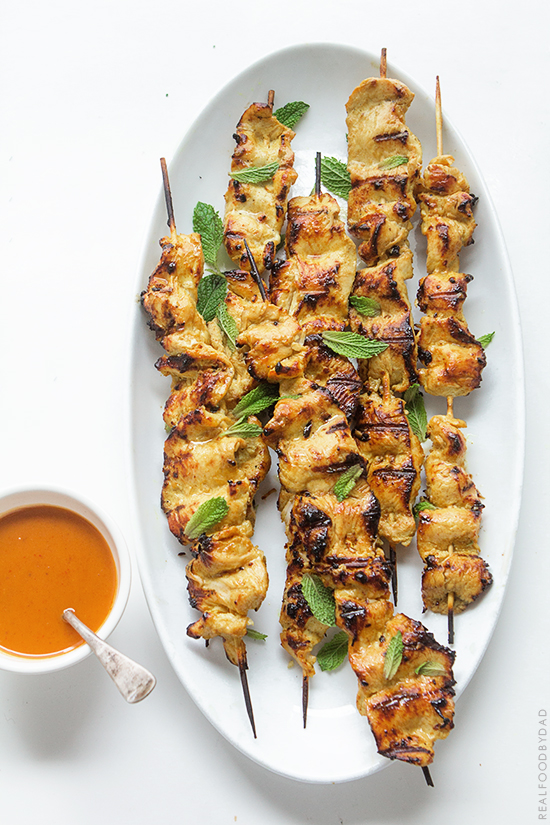 The longest portion of the recipe is the marinating, so plan-ahead.
The accompanying peanut sauce is one you can make a day ahead and bring to room temperature 30 minutes prior to serving. The peanut sauce, as written in the recipe is pretty mild, so if you want to add some heat to it, throw in a serrano chili when heating up the sauce and finish it in the blender or food processor for a smooth finish.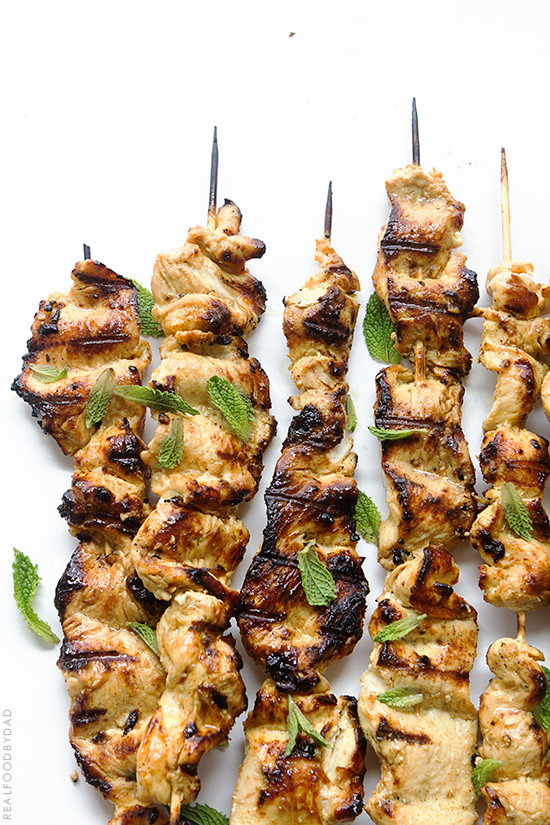 See what I mean – easy summer grilling recipe.
Yield: Makes 12-15 skewers
Easy Chicken Satay
Ingredients
1 1/2 pounds chicken breast, cut into 1-inch strips
Marinade
1/2 cup granulated sugar
1/4 cup soy sauce
1/4 cup Mirin Sauce
1/4 cup lime juice
2 tablespoons crunchy peanut butter
4 shallots, finely chopped
2 garlic cloves, finely chopped
1 teaspoon chili powder
1 teaspoon kosher salt
Peanut Sauce
1 can coconut milk
1/3 cup crunchy peanut butter
1/4 cup red curry paste
2 tablespoons molasses
2 tablespoons Sriracha
1 tablespoon soy sauce
1 tablespoon grated ginger
3 garlic cloves, finely chopped
Garnish
Mint leaves
Lime wedges
Instructions
To make marinade: Place all ingredients in a bowl and vigorously whisk until sugar is dissolved. Pour mixture into a plastic bag and add chicken. Seal bag and place in refrigerator marinade for at least 2 hours, preferably for 4-6 hours. If using wood skewers, make sure to soak skewers in water 1 hour prior to using. Remove chicken from marinade and place on skewers. Heat grill to medium high, grill for 3-4 minutes on each side. Serve alongside peanut sauce.
To make peanut sauce: Place all ingredients in a small sauce pan over medium heat, stirring constantly until mixture is reduced by 1/4, about 15-20 minutes.