A few weeks back I wrote a Father's Day post for Anthropologie's blog on how to keep brunch simple with this Easy Breakfast Frittata. But if you spend any time in my home, you quickly learn breakfast food often times takes on the role of dinner as well. Luckily, my boys and Naomi are forgiving and loose with anything that tastes good — that is to say none of us stick to the traditional meaning of breakfast, lunch or dinner.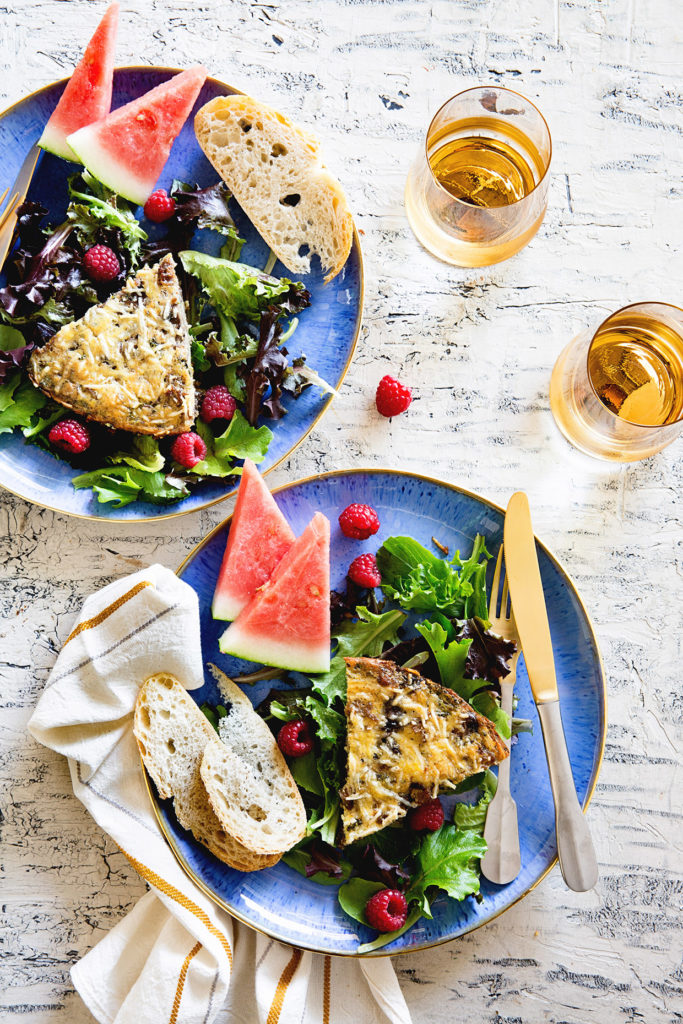 That's why this frittata has been showing up on our table sometimes at 9am and other times at 7:30pm. Its versatility and ease of preparation allows me to pull this together without too much forethought. For the version you see here, I used a blend of mushrooms and sweet sausage, but frittatas, as many of you know, are a great vehicle for leftovers or cleaning out the refrigerator of bits and pieces.
In fact, click here to visit Anthropologie's blog to grab the recipe to make it as you see above or grab the ratios and make this frittata your own with what you have in your refrigerator.