I'm going back to basics today and pairing it with one of my favorite Easter candies, Robin Eggs and copious amounts of sprinkles. I would have easily been happy just doing Robin Eggs alone, but when you have a persistent 2-year-old shouting, "Yes, I are putting sprinkles in . . .yesss!" You relent and let him.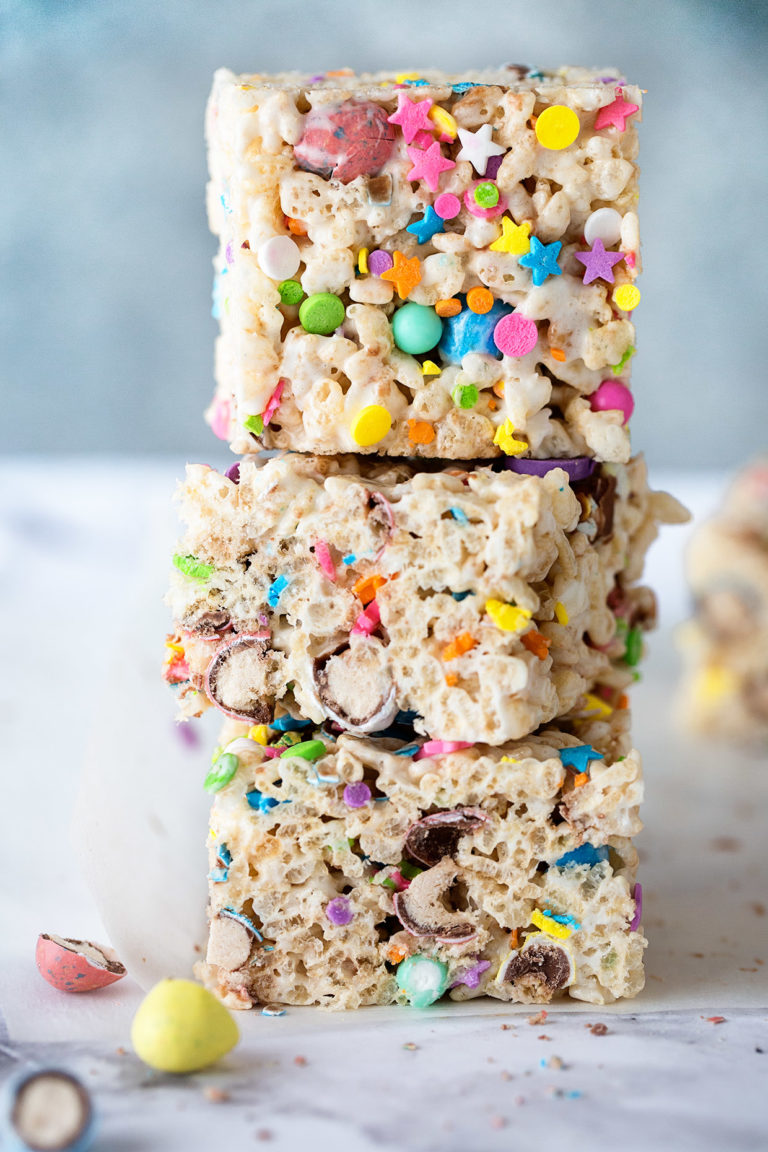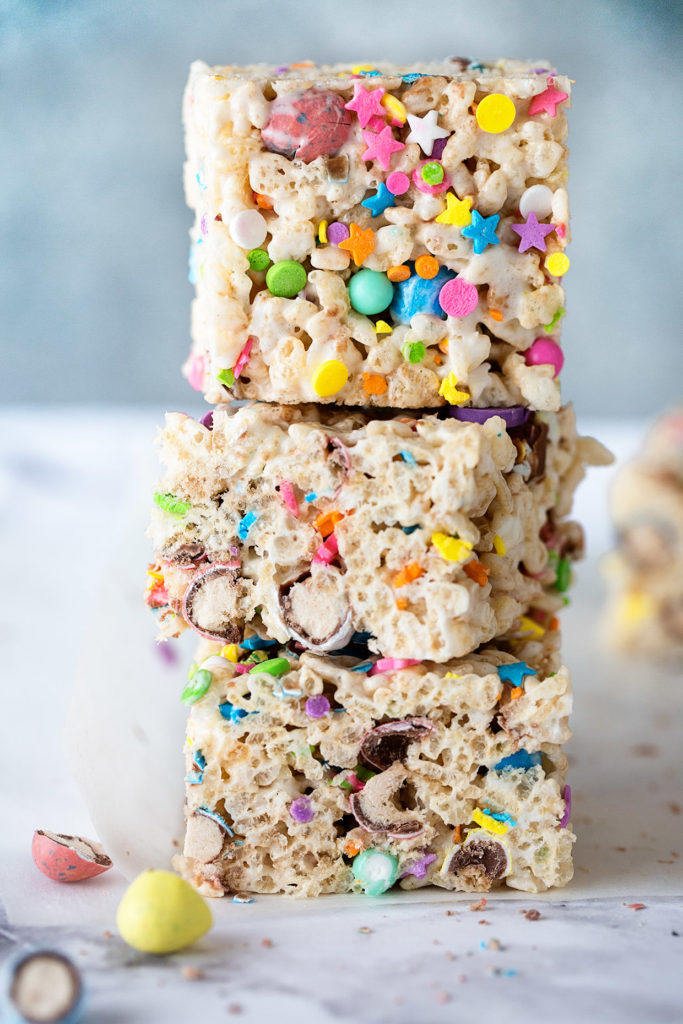 The only person not happy about the "unicorn feed" addition was Cole. He's been a longtime sprinkle hater and dejectedly declared, "I'm out."
Twenty minutes later, I made a second batch—sprinkle free and the universe was back in balance. Yes, I probably indulge my kids more often than I should. But thankfully this comes together quickly, and  . . . c'mon, doesn't every kid love rice krispie treats? So I just couldn't have Cole locked out of the fun.
Either way you go, these are an easy Easter treat you can easily throw together!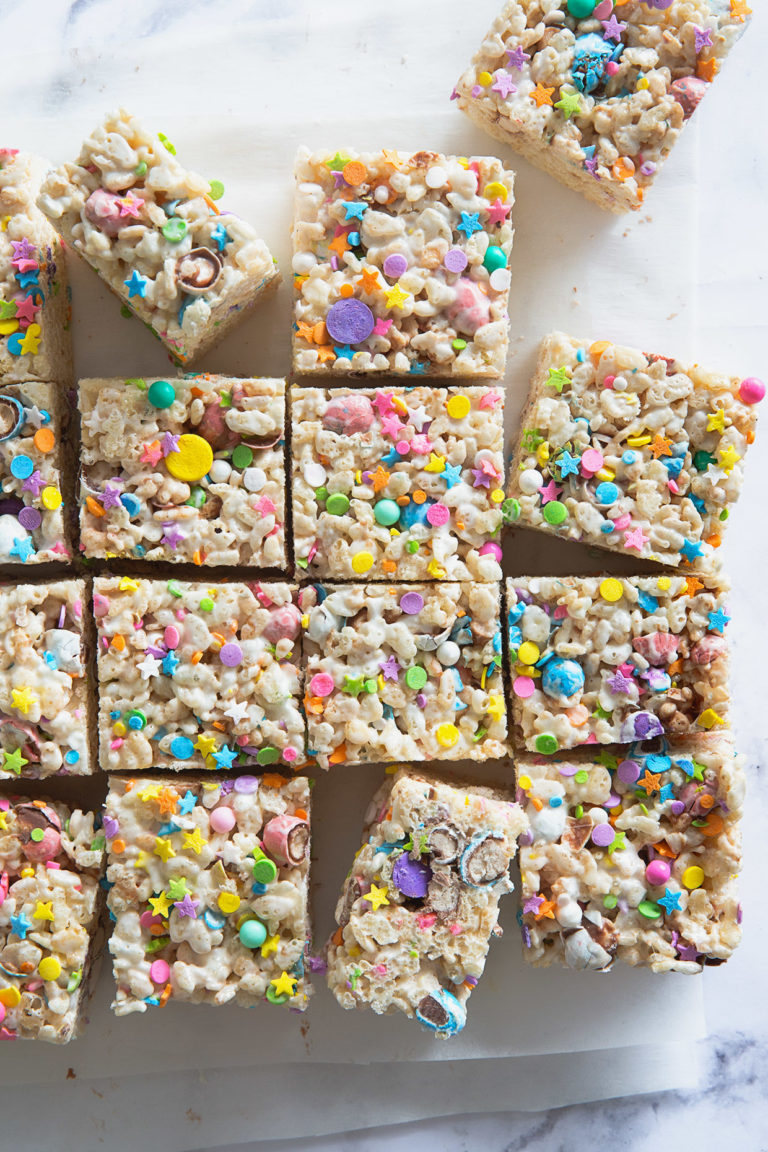 Yield: Serves 8-10
Easter Rice Krispie Treat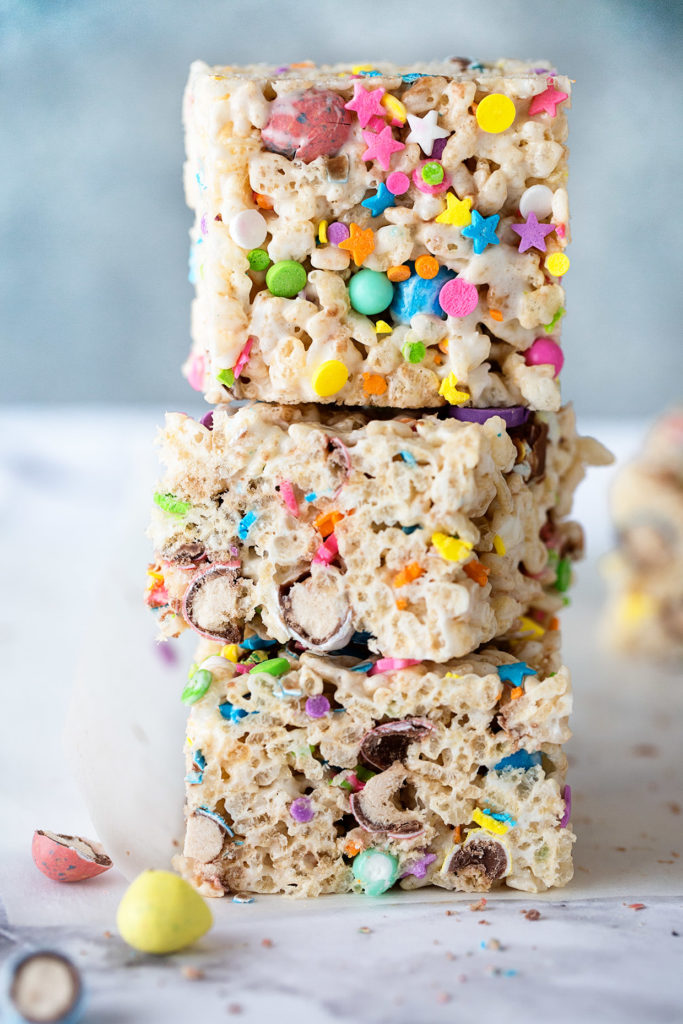 Ingredients
5 tablespoons unsalted butter
8 cups (12 oz) mini marshmallows
6 cups Rice Krispies Cereal
6 oz. Mini Robin Eggs, coarsely chopped (they slip around when first cut, so be careful)
1/4 cup sprinkles
Instructions
Preparation: Cover a 9x9 baking pan with parchment paper; set aside
In a large heavy bottom pan, melt butter over medium heat. Add marshmallows and stir continuously until just melted (as in some of the marshmallows will still have their form). Remove pan from heat and stir in Rice Krispies cereal until nearly homogenous. Working quickly, stir in sprinkles and scrape mixture into pan and press to an even layer. Let set for at least 30 minutes before slicing.