Let's face it, we don't need an excuse to eat doughnuts, do we? I know we don't. Though we don't eat them often, sometimes, we just can't help ourselves. If you do need an excuse, I've got the perfect one for you – it's National Doughnut Day, woohoo! So let's celebrate with this Doughnut Crunch Candy Bark.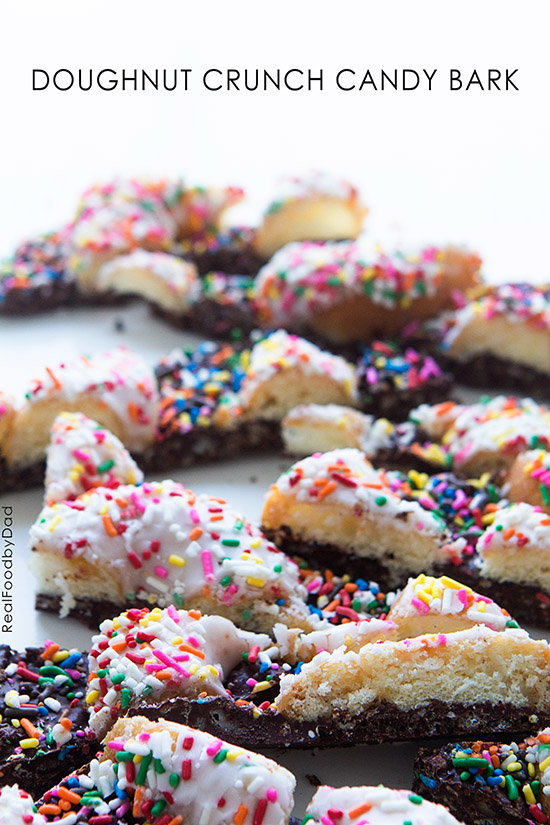 This is actually something I came up with for Naomi's birthday. I've never made a cake, and don't know if I ever plan to. Living with such a talented baker, I can't imagine ever trying to impress her with one. So this bark was the next best thing. And it allowed Cole to jump in and help me out. See the copius amount of sprinkles in this? You can thank Cole for that, he couldn't help himself. And besides, as he reminded me over and over as I attempted to slow him down, "Mom loves sprinkles, Dad!". No way I was going to stop him.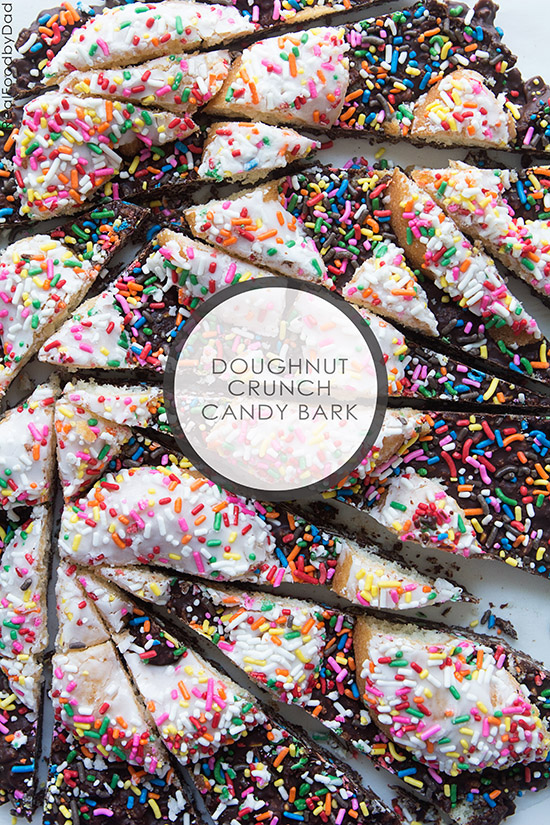 A fun little treat like this doesn't really get any easier. It's pretty darn simple – melted chocolate, Rice Krispies, the cake part of the donut chopped up and mixed in the chocolate, and the top part of the donut reserved for a fun finish. My favorite part was the crunch in every bite, thanks to the Rice Krispies.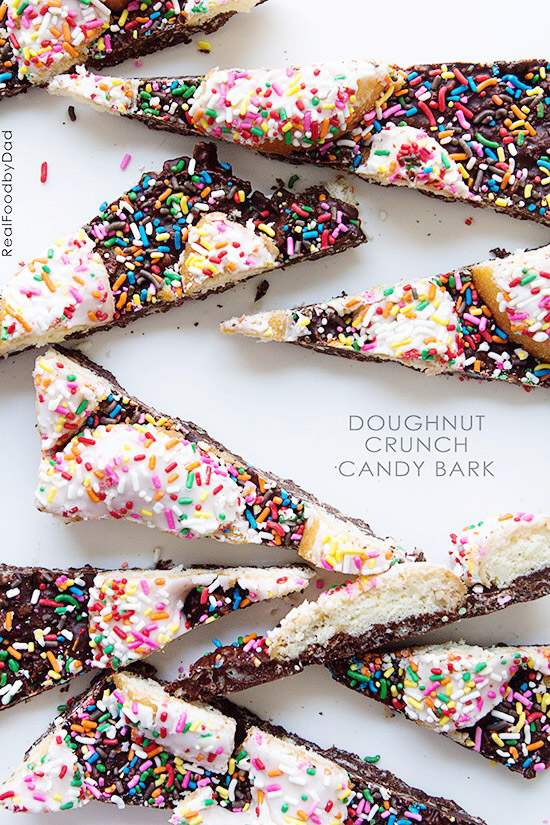 So while you take the kids to school today, run errands, or head to or from work, don't forget to stop by your local donut shop, grab a few of your favorite donuts, and give these a shot. Then, celebrate National Doughnut Day with a fun treat like this, and let the weekend begin with a content belly. You'll have the rest of the weekend to burn off those calories.
Yield: 6
Doughnut Candy Bark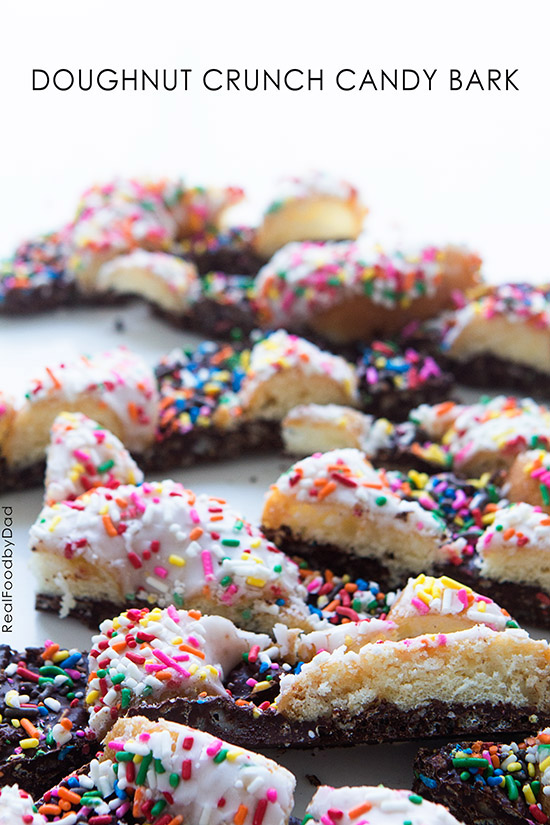 Passive Time 1 hour

Total Time 1 hour
Ingredients
1 11 oz. bag chocolate chips
4 doughnuts
1 cup Rice Krispie Cereal
1/4 cup sprinkles
Instructions
Line bakesheet with parchment paper. Fillet doughnut in half; reserve top. Cube bottom portion of doughnut; set aside. Place chocolate in a microwave safe bowl and heat in 30-second bursts (making sure to stir in between) until chocolate melts. Add in cubed doughnut pieces and Rice Krispie cereal. Pour mixture onto parchment paper and spread to an even finish. Press tops of doughnuts in to the chocolate and finish with sprinkles. Place candy bark in refrigerator to set, about 1 hour.