**This is a sponsored post in collaboration with Esurance.**
I've never been much for decorating, but I do appreciate it. A few months ago we moved into a new home and in less than a month every room had multiple plants in it. In fact we had plants situated before we had new furniture.
I never really thought about the warmth they gave each room or about how particular "personality" each one has. But talk to Naomi or my boys and they know the ins and outs of each one, ie. type of soil needed, how daylight exposure dictates placement and the details of watering from the top or soaking from the bottom.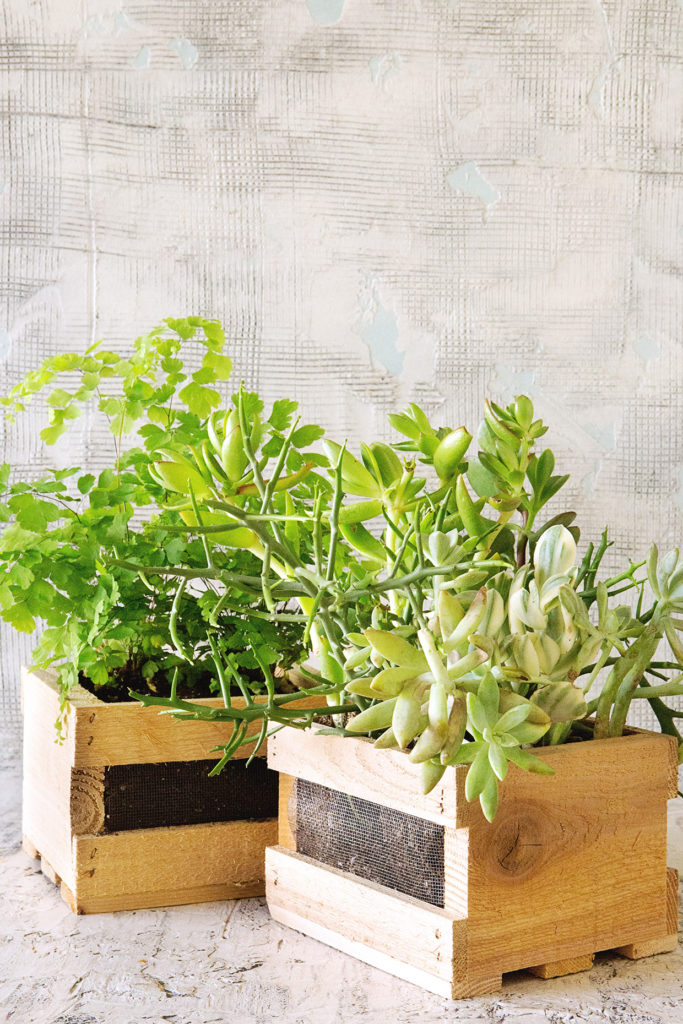 It's a lot to know. Admittedly, I'm not the caretaker for the plants, but I have been giving each new member a home to house their roots in. I know the importance of how personal touches like these plants make a house a home. That's why I partnered with Esurance because they understand the value of personalization.
With that, I'm celebrating a creative and unique way to give each plant a home. Sure we could just pot them in store bought containers, but my boys love these homemade versions. They are incredibly easy to put together and take less than an hour to make and cost less than a cup of latte. Cheers to that because plants are appearing in my home at a rapid rate.