It had to happen—cake waffled. If you read Naomi's blog, you know cake is her favorite food. So when she challenged me to waffle a cake, naturally I had take it on. And check it out, this coffee cake waffled to perfection. The outside is nice and crispy, while the inside keeps its spongy cake texture. Yes, she loved it and I'm pretty sure she is hoarding some to have with her coffee this week.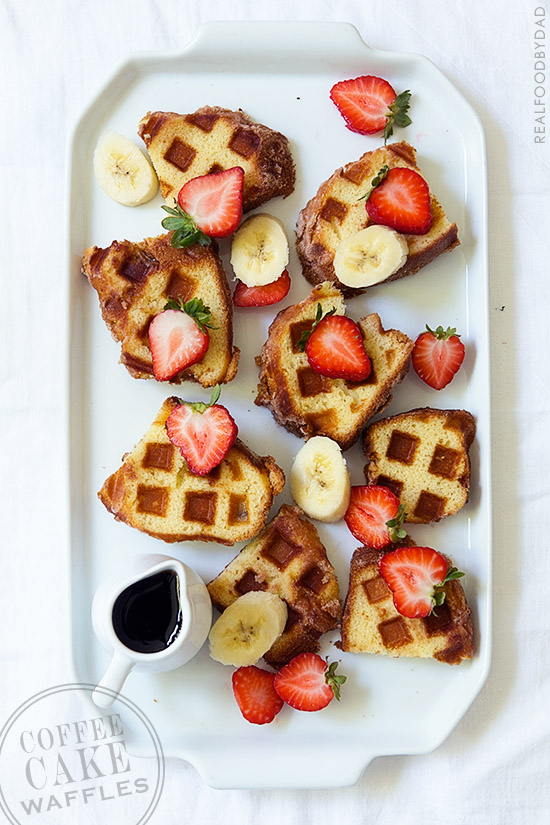 Now I'm thinking of all the possibilities—banana bread, chocolate chip loaf cake. It's pretty much the easiest thing to come out of the waffle iron. And you know how much I like playing with a waffle iron.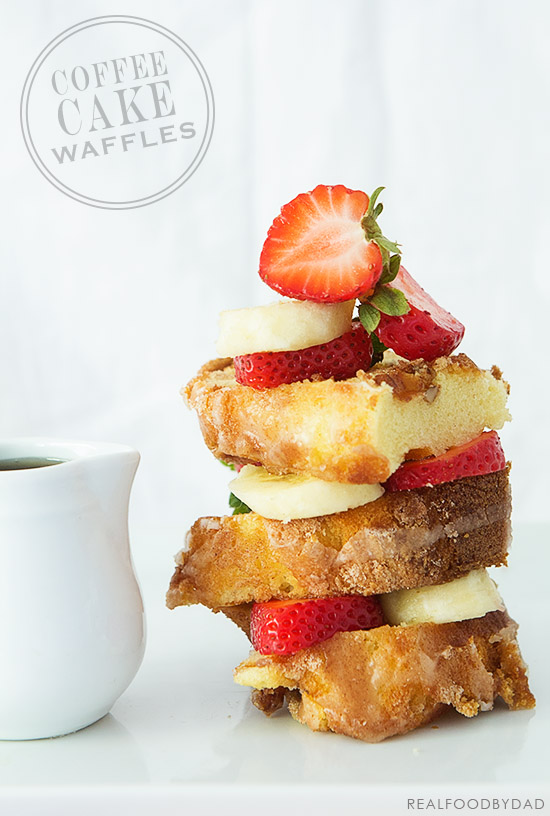 Of course that part was easier than the photography. I've mentioned before we share one camera and one set up, but we shoot all over the house. We go where the light goes. The only problem is when we both have to shoot according to time.
Never in my life have I been so conscious of time and the sun's position. As I was shooting this, Naomi was rushing me along because she needed the camera. Most of the time this isn't something that poses an issue, but I've had the flu, so I was moving around a lot slower. So I let her style, while I shot. That's a benefit of having another blogger in the home.
Although, I'm beginning to think she rushed me along so she could eat this. I can't blame her. These are awesome.
Coffee Cake Waffles
Ingredients
coffee cake slices
melted butter
Instructions
Brush butter onto heated waffle iron and place coffee cake slices down. Cook until cake is lightly browned. Remove from waffle iron and serve with maple syrup and your preferred fruit.