Manhattan made with no riffs and no fancy moves. This is a classic Manhattan made the way it was originally conceived: two parts whiskey, one-part sweet vermouth and bitters, then stirred not shaken.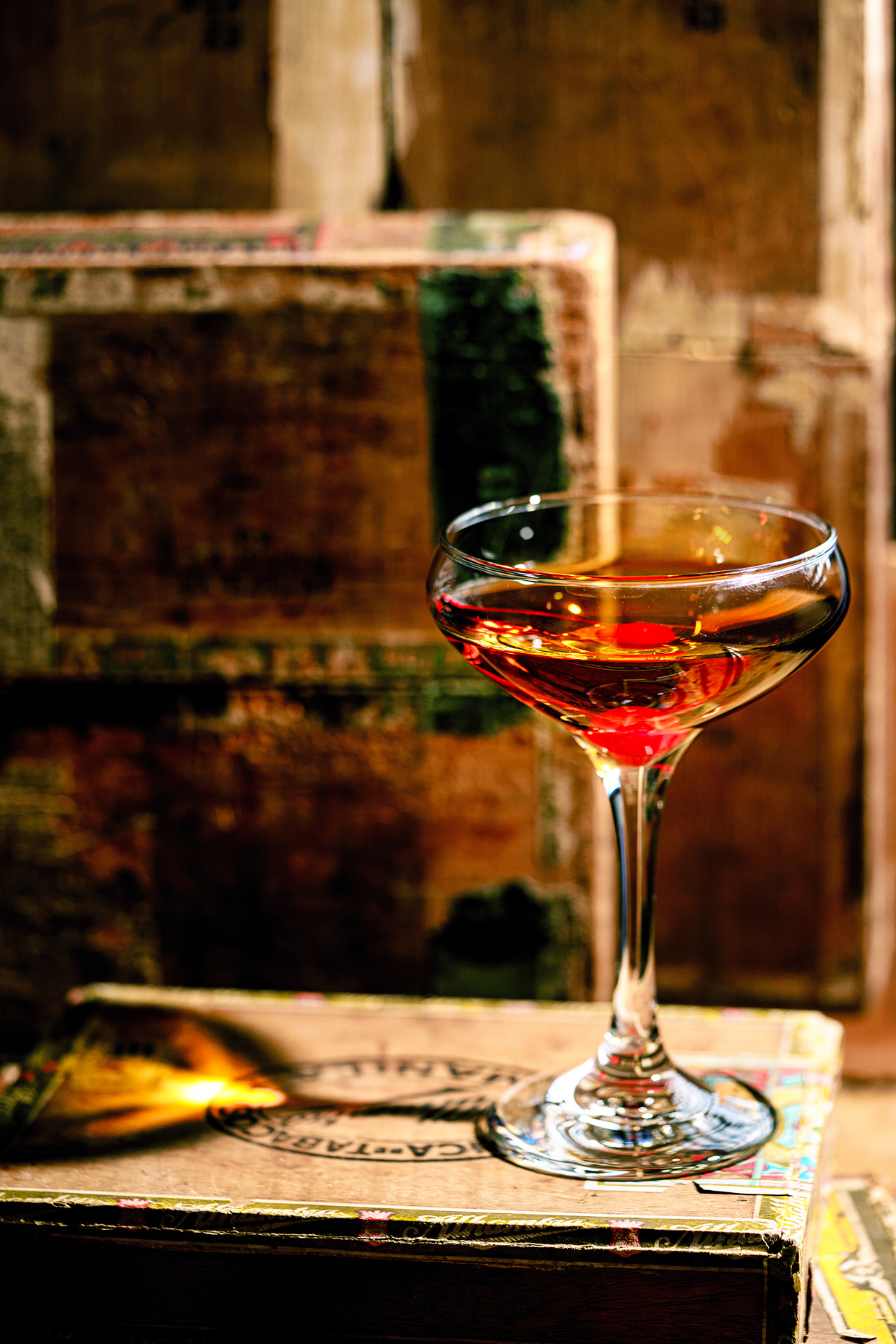 When it comes to classics, more often than not, I'm all about riffing. Today though, and as of late, I'm leaning into classic moves and traditions.
Maybe it has to do with the security and comfort in what's been tried and true. This has been a year for all of us. While I'm ready for new things in many areas of life, food and drinks are the everyday reliable-s I'm using to navigate me through the last leg of the year.
Sure the holidays look a lot different, and my kids are bummed about it because we cancelled all our travel plans, but it's the best time of the year and that hasn't changed. Cheers to the festive season!
Yield: Makes 1 drink
Classic Manhattan Cocktail Recipe
Ingredients
2 ounces bourbon
1 ounce sweet vermouth
2 dashes Angostura bitters
1 dash orange bitters
garnish with maraschino cherry
Instructions
Stir all ingredients in a mixing glass until well chilled. Strain into a chilled coupe. Garnish with maraschino cherry.