It's not the holidays without some chocolate, so this year, I'm making one that even those that are lactose intolerant can partake in. That's right, this chocolate mousse is made creamy with some lactose free milk and you would never even know it. It's light, it's fluffy and it's so easy to make. And since 1 in 10 of us are lactose intolerant, I wanted to make something fun and delicious.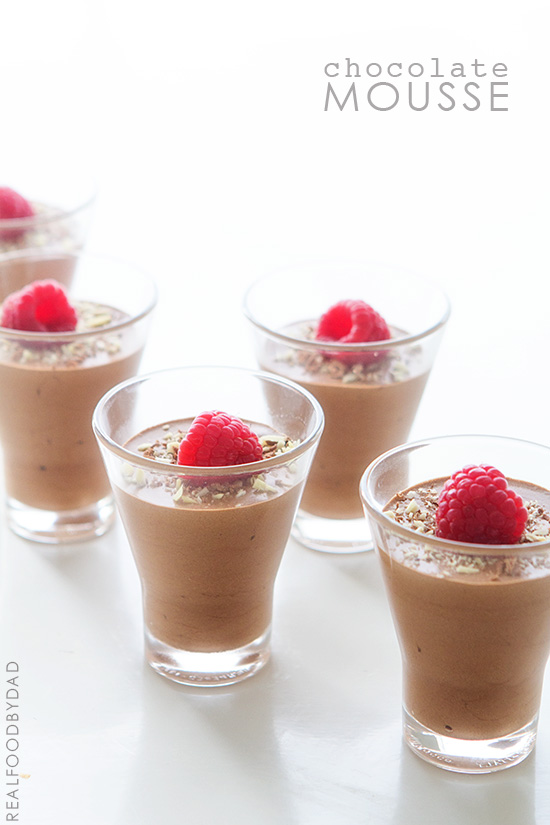 I realize there are many dairy-free mousse recipes out there that incorporate avocado and/or coconut milk. This recipe does not include either of those. Nope, I wasn't willing to give up my dairy. And I know not everyone can get their hands on avocados this time of year and coconut milk isn't readily available to everyone.
So I went the old fashioned route of using eggs and replacing the cream with some lactose-free dairy milk. Lucky for me, I have a resident baker in the house to help me fine-tune my recipe. To start, I used Valrhona's dark chocolate 64%—as it was schooled to me—it's the best chocolate and since this is a dessert that highlights only that, make sure you use a high-quality chocolate like this one.
Next up after the chocolate was mixing it with the lactose-free dairy milk. Here's what I learned, make sure you place the chocolate mixture in a bowl above the water, not on it, and be patient as you melt it. You'll need even more patience once you mix in the egg yolks to bring it to 155 degrees F. You'll want to do this to make sure your eggs are cooked and safe. As for the egg white portion, I used Egg Beater's Egg Whites, since they are double pasteurized so they are safe to eat raw. To finish things off, I topped this with a simple raspberry garnish and some crushed almonds. That's it, this holiday season—let's eat well and eat confidently.
For more tips and tricks for enjoying dairy in your diet, including recipes, be sure to visit the National Dairy Council's Eat Confidently with Lactose Intolerance website by clicking here.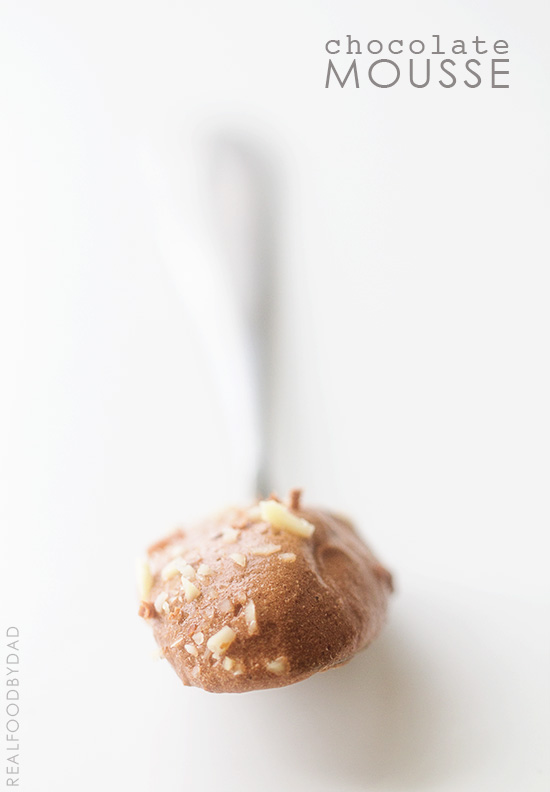 Chocolate Mousse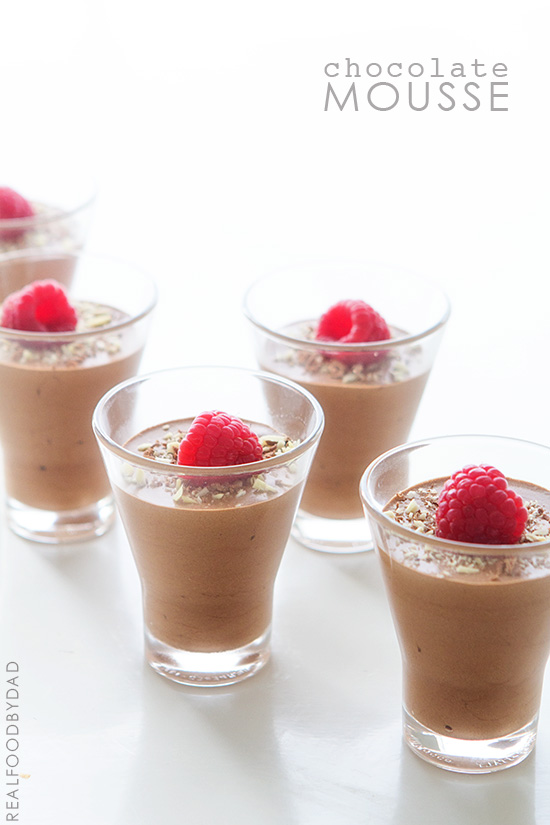 Makes six 4-5 oz. servings
Ingredients
4 oz. dark chocolate, (64% cacao and above)
1/4 cup lactose-free dairy milk
3 egg yolks
3/4 cup Egg Beater's Egg Whites (about 3 large egg whites)
1/4 cup sugar
Optional: raspberries and three tablespoon crushed sliced almonds
Instructions
Place chocolate and lactose-free dairy milk in a heat proof bowl; toss to coat. Place bowl over (not on) simmering water. Stir and heat until melted and combined. Beat egg yolk lightly and add to chocolate mixture. Continue to heat and stir continuously until mixture reaches 155 degrees F, about 10 minutes. Remove from heat and set aside to cool.
Place Egg Beater's Egg Whites in a clean stand mixer bowl with sugar and beat until stiff peaks form. Fold in chocolate mixture and spoon mousse into preferred serving bowl or glass. Transfer to refrigerate to chill for at least 3 hours. Optional: Prior to serving, finish with a raspberry and crushed almonds.
Disclosure: This is sponsored post in collaboration with National Dairy Council. However, all thoughts and opinions stated are my own.