There was a time in my life when I didn't like, much less, eat leftovers. Nowadays, with two boys, a baby, work and coaching—bring on the leftovers. Remember how last week I mentioned I was going to be using some of the leftover slow cooker chili in another recipe? Well friends, here we are—Chili Mac and Cheese.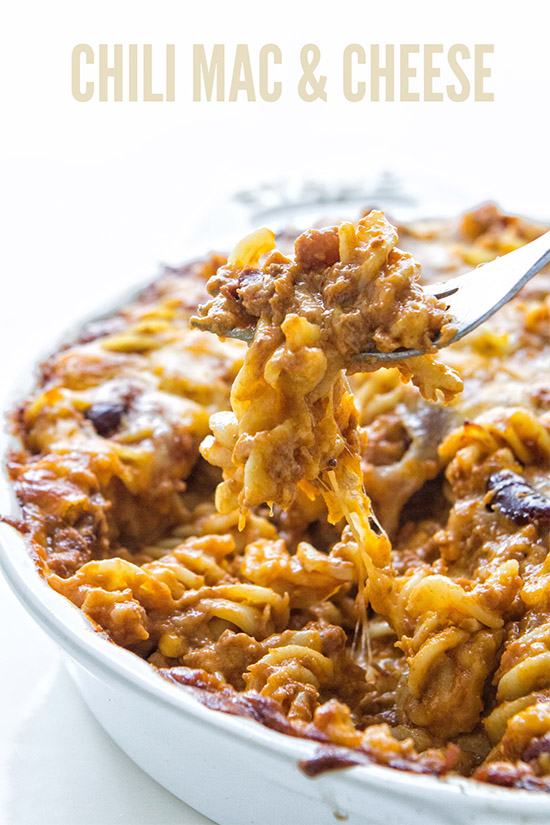 Leftovers re-purposed for another meal—are you with me? Talk about gone in seconds. Even the little baby loved it. I smashed it up a bit and he gummed his way through the rest of it. As for the rest of us, we ate it watching Alone, one of my new favorite reality TV shows. Have you seen it? Vancouver Island, 10 men dropped off miles apart and last man standing to survive the cold, damp island filled with bears and cougars wins a $500K.
And no, it's not just a man show, Naomi and Cole love it too. In fact we are addicted to. Anyone else watching this?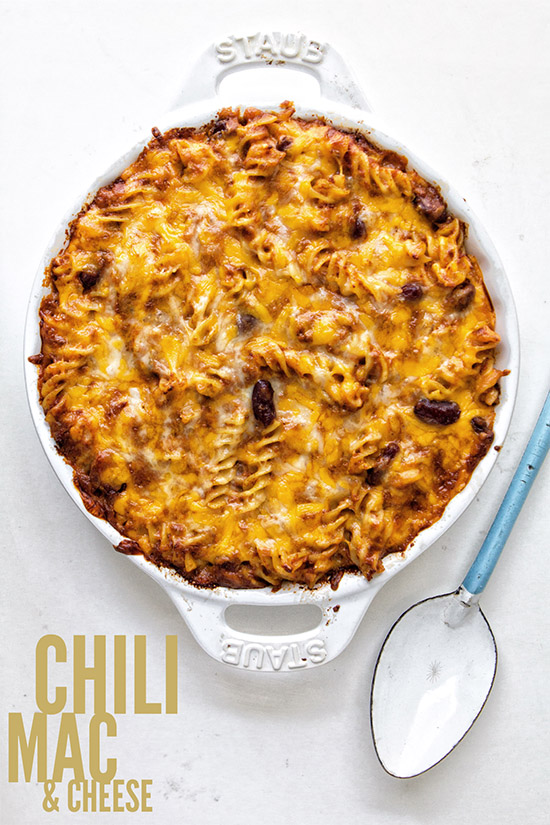 Alright, back to the food. Since I already had the chili made, this dish took only minutes to prep. The longest part is baking it until the cheese melts. Sure I could have made cream sauce to mix the chili with but why dilute a good thing. I kept it simple and just tossed the the well-seasoned chili with cheese—lots of it—about 31/2 cup of cheese.
Then I baked it in my handy Sharp R-830 Convection Microwave Oven, a counter top appliance that is mighty convenient, especially since Naomi had a cake in the oven. I love that this counter top appliance gives me two ovens to work with. It's a time-saver like that. And since it's a convection oven it also doubles down as saving time since everything cooks faster. I love it when convenience meets efficiency like that.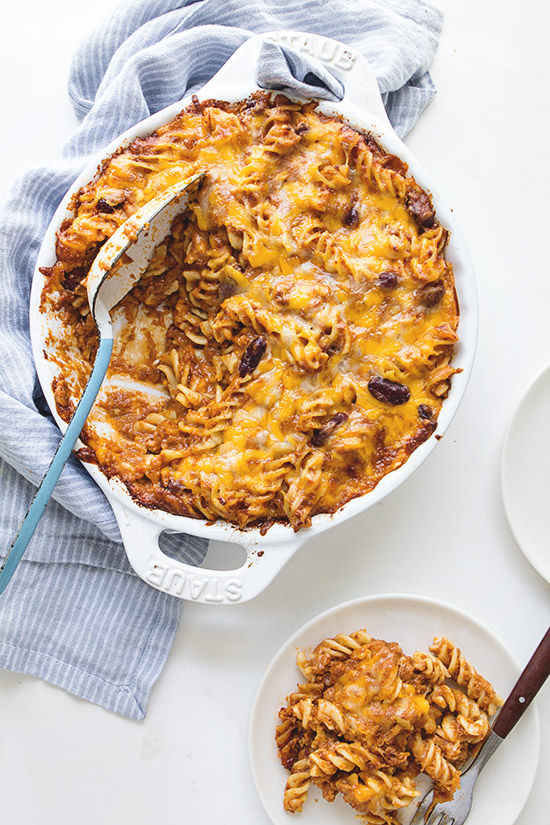 Now, get busy and make this chili mac and cheese. Your family will thank you. Mine did and so did Cole and his buddies, who polished off every last bit. No leftovers on this one.
And guess what? You now have the chance to win you're very own Sharp Convection Microwave and try out the recipes I've been creating or your very own. To enter, leave a comment below and the winner will be randomly selected on Friday, July 17th.
Yield: 6
Chili Mac and Cheese
Ingredients
6 cups rotini pasta, cooked
2 1/2 cups Mexican cheese
1 cup extra sharp cheddar cheese
Instructions
Toss and combine all ingredients, but 1/2 cup of Mexican Cheese in a large bowl. Transfer mixture into an oven proof pan. Sprinkle remaining 1/2 cup of cheese on top. Bake until cheese is melted through, about 25 minutes. Serve immediately.

This post was created in partnership with Sharp USA. All content and opinions are my own.