Breakfast is the one meal in which we do the least amount of takeout. Part of it is because it's my favorite meal, the other part is because anything goes for breakfast in my home. By anything, I mean things like pumping a frittata with chili.
Mash-ups like this occur a lot when I'm in the kitchen. Often times it's driven by a curiosity of how something will turn out. Other times, like in this case, it's more about using up leftovers. I don't generally like leftovers straight up, but leftovers repurposed, that's a different story. Frittatas are a great vehicle for this very thing.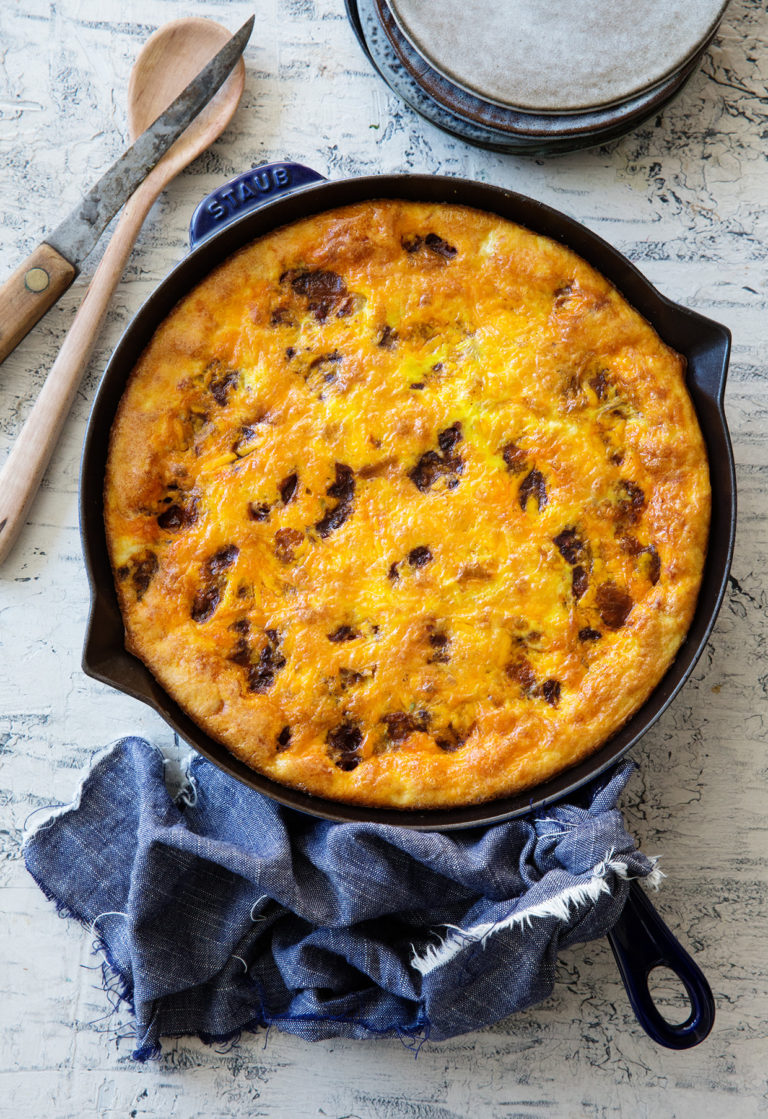 The key to a frittata is making sure it doesn't come out to wet or too dry and spongy. To make mine just right, I use fairlife® milk because it's twice as creamy vs. the other brands —an important factor when making frittatas. The added benefit is fairlife's one-of-a-kind cold-filtration process, and that it contains 13 grams of protein and half the sugars typically found in other milk. Of course it also tastes great, so the boys accompanying drink for this meal and most meals is fairlife® milk.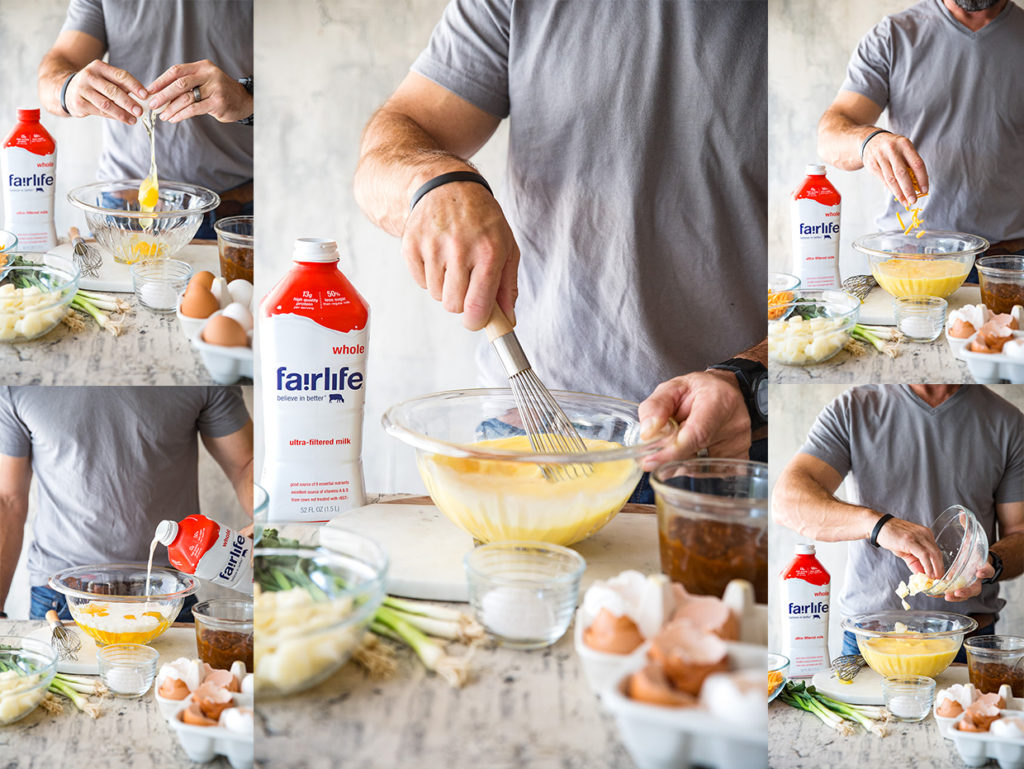 Now the only thing missing from this chili cheese frittata – fries! That is according to my boys. But the idea of fries with with breakfast was a big no. However, for the second round that gave me the idea to add breakfast potatoes. A nice addition since it gives the frittata some body and textural contrast.
You can guess the results. Yes, the family embraced it . . . that is, everyone but the baby who still asked for fries with his chili. But I'm sure given a choice he would have me stuff a slice of blueberry pie with fries.
**This post is in collaboration with fairlife®. All thoughts and opinions are my own.


Yield: Serves 6
Chili Cheese Frittata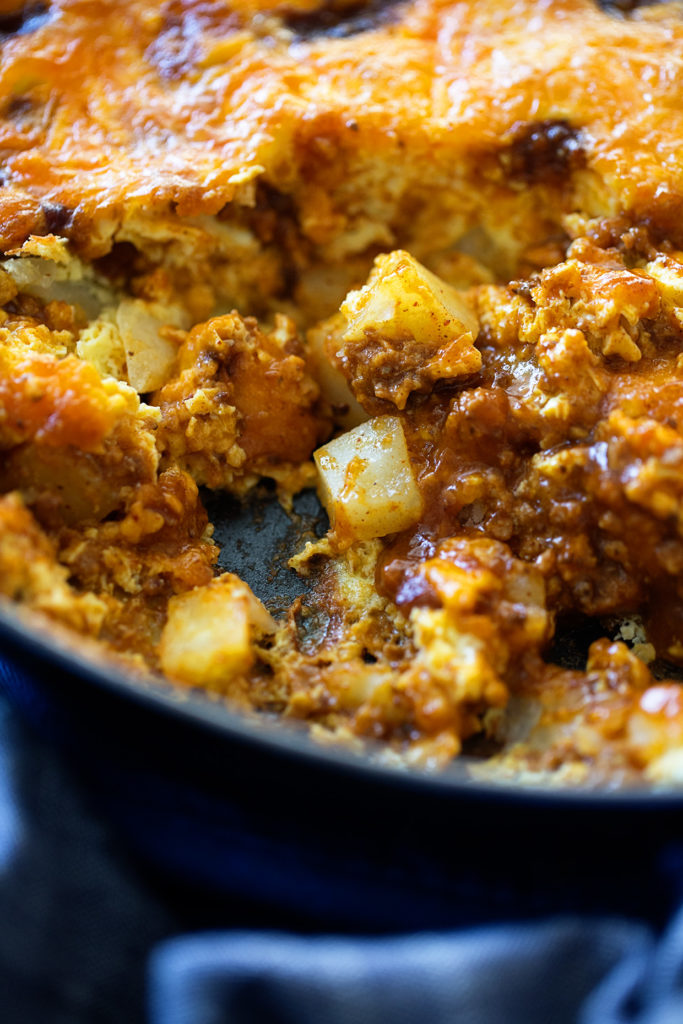 Ingredients
1 tablespoon butter
10 large eggs
½ cup Fairlife Milk
2 cups extra sharp cheddar cheese
½ green onions, finley sliced
1 teaspoon kosher salt
1 ¼ cup breakfast potatoes, fully cooked
1 ½ cup chili (your preferred recipe)
1 teaspoon fresh cracked black pepper
Instructions
Heat oven to 350 degrees F. Heat a heavy-bottom, oven-safe, skillet over medium heat with 1 tablespoon of butter. Swirl pan as needed to coat it with the butter.
In medium size bowl, using a whisk, blend together eggs and milk. Add cheese, salt and pepper, blend to combine. Turn heat to medium high. Pour mixture into heated pan. Sprinkle in potatoes. Spoon chili over egg mixture. Cook undisturbed for 5 minutes, or until edges just start to set. Transfer pan to oven and bake for 20-25 minutes, or until center is set. Serve immediately.