**This is a sponsored post in collaboration with fairlife utlra-filtered milk. 
This Chicken Alfredo with Roasted Summer Vegetables is a family favorite. My boys love the creamy sauce, Naomi loves the sweet roasted vegetables and I personally love it most because it takes almost no time to make.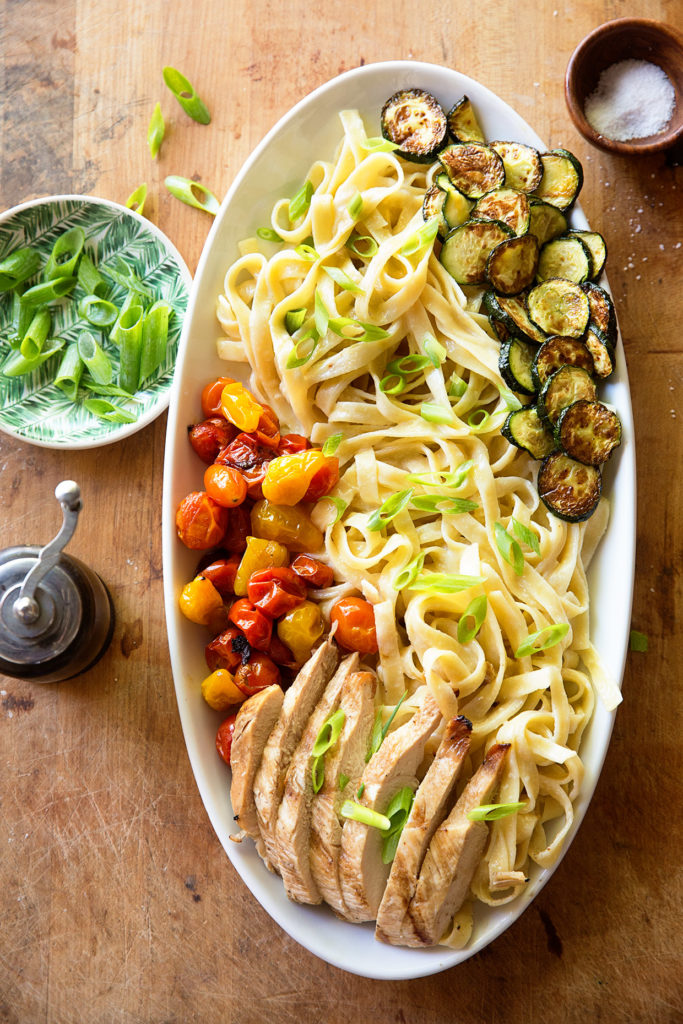 And pssst . . . here is the secret ingredient to the rich creamy sauce: fairlife ultra-filtered whole milk. Have you heard of fairlife?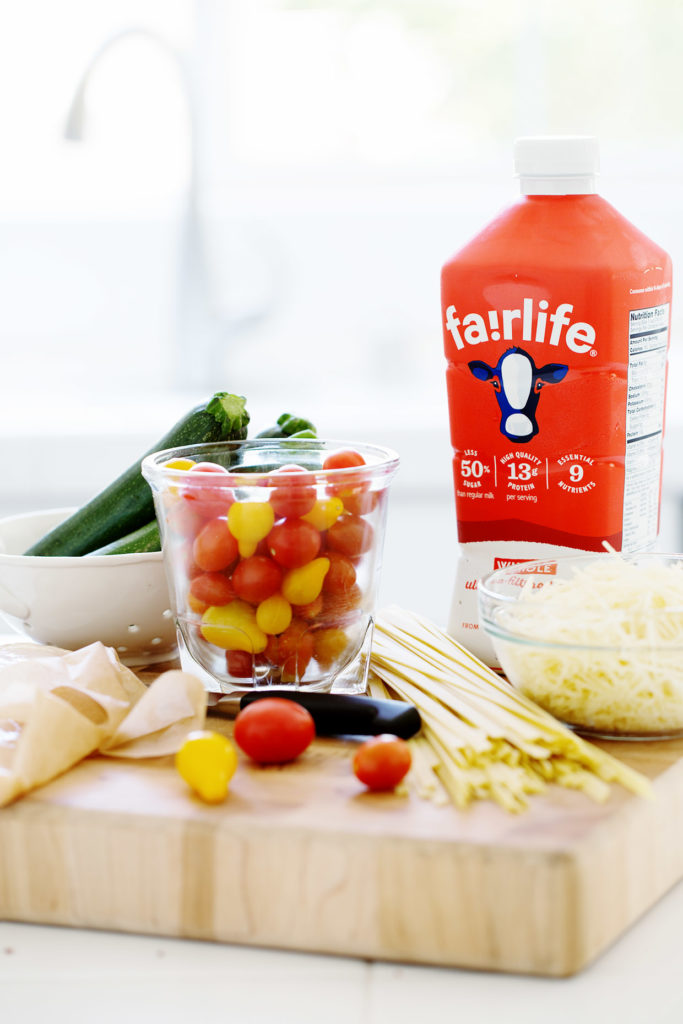 It's the milk of choice in my home because it's high in protein, lactose free, lower in sugar than leading brands. fairlife starts with American family farmers who are committed to humane animal care and sustainable agriculture. Their unique cold filtration process concentrates the milk's natural ingredients like protein and calcium while filtering out lactose and reducing the sugar. The resulting effects: a cup of fairlife ultra-filtered milk contains 50% more protein, 50% less sugar and 30% more calcium than conventional milk. Yay that! Moreover, every cup of fairlife milk is a good source of 9 essential vitamins and minerals without any artificial growth hormones. But most most importantly, my family loves the taste.
I do too, and I also love how fairlife ultra-filtered milk can add so much creaminess to recipes—recipes like this alfredo. It allows for full bodied flavor and texture without having to use heavy cream or sacrificing taste. Double yay to that. Now that you are in the know – grab your fairlife and get cooking!
Yield: Serves 4
Chicken Alfredo with Roasted Summer Vegetables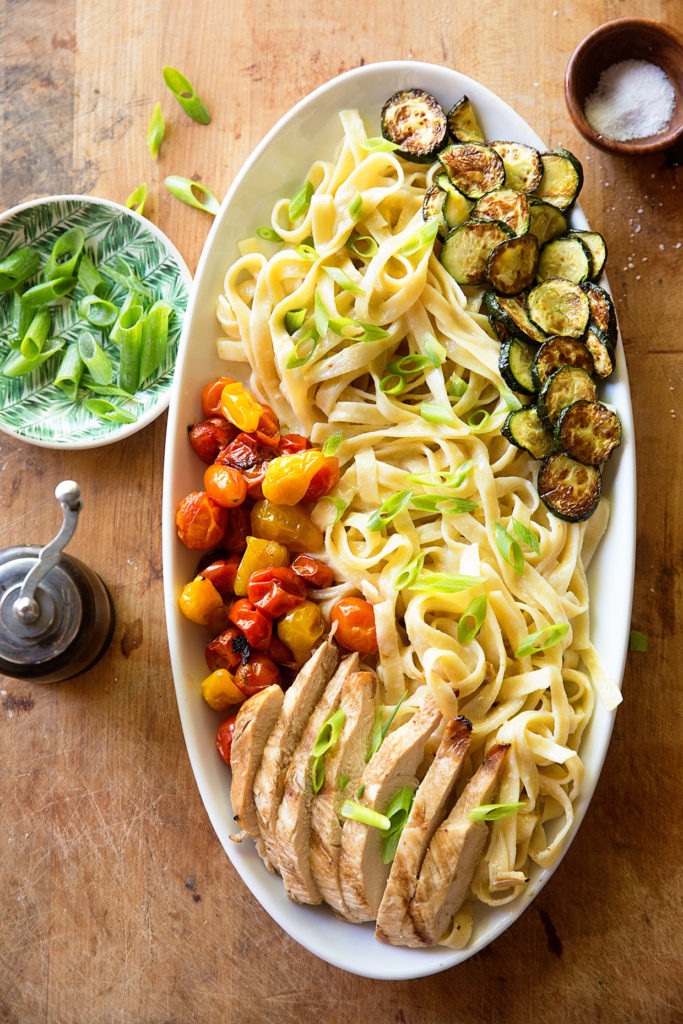 Ingredients
3 large grilled chicken breast, sliced
1 lb. pasta, cooked
½ cup unsalted butter
1 cup fairlife ultra-filtered whole milk
1 tablespoons garlic powder
1 tablespoon onion powder
1 teaspoon kosher salt
2 cups parmesan cheese
4 zucchinis, sliced
2 cups cherry tomatoes
¼ green onions, sliced
Instructions
Preparation: Heat oven to 450 F degrees.
Toss sliced zucchini and cherry tomatoes in 2 tablespoons of olive oil. Season with salt and pepper to taste. Roast for 25 minutes or until zucchinis just start to brown.
In the meantime, cook pasta according to package; drain and reserve 1 cup of the pasta water.
Bring ½ cup of the reserved pasta water to a simmer. Add butter, fairlife ultra-filtered milk and whisk until melted. Whisk in garlic powder, onion powder and salt. Gradually add in cheese ½ cup at a time, whisking constantly and making sure it's completely melted and incorporated before the next addition. Add pasta and toss to coat. Add more of the remaining pasta water as needed to coat noodles. Serve with roasted vegetables and grilled chicken. Top with sliced green onions