With the kids going back to school today, it finally feels like things are getting normal.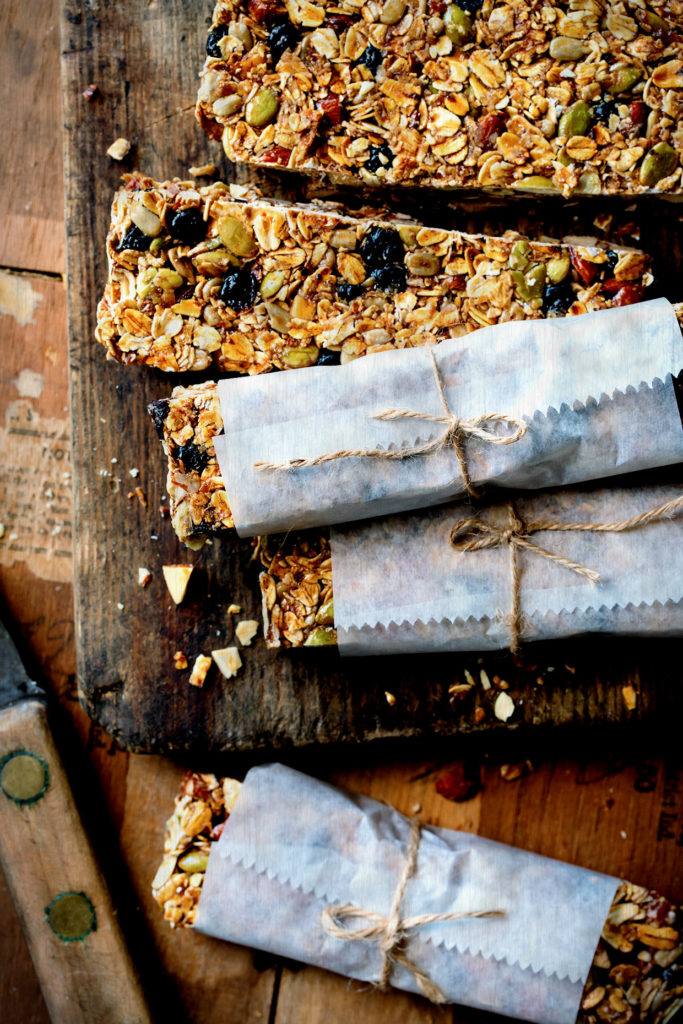 Who wants normal?
It's been two weeks of magic merry-making, staying up late, sleeping in, binge watching super hero shows, daily doses of park adventures, pajama days, road tripping—you see what I mean—normal is boring.
But here we are, back to normal with the car fueled for a week of pick ups and drop offs, back to meal planning and making school lunches.
Wahhhh.
It's a little like back-to-school, so I treat it like such. It helps us get back into our routine. With that, I always try to push out a treat like these Chewy Blueberry Granola Bars for a lunch time surprise. They are easy to make and highly adaptable. But who cares about any of that unless they are kid-approved, right?
I'm happy to share, they LOVED them. And if your kids are anything like mine, they quickly move from one snack to another. With that in mind, I made this recipe as a small batch, but it can easily be doubled or tripled.
Chewy Blueberry Granola Bars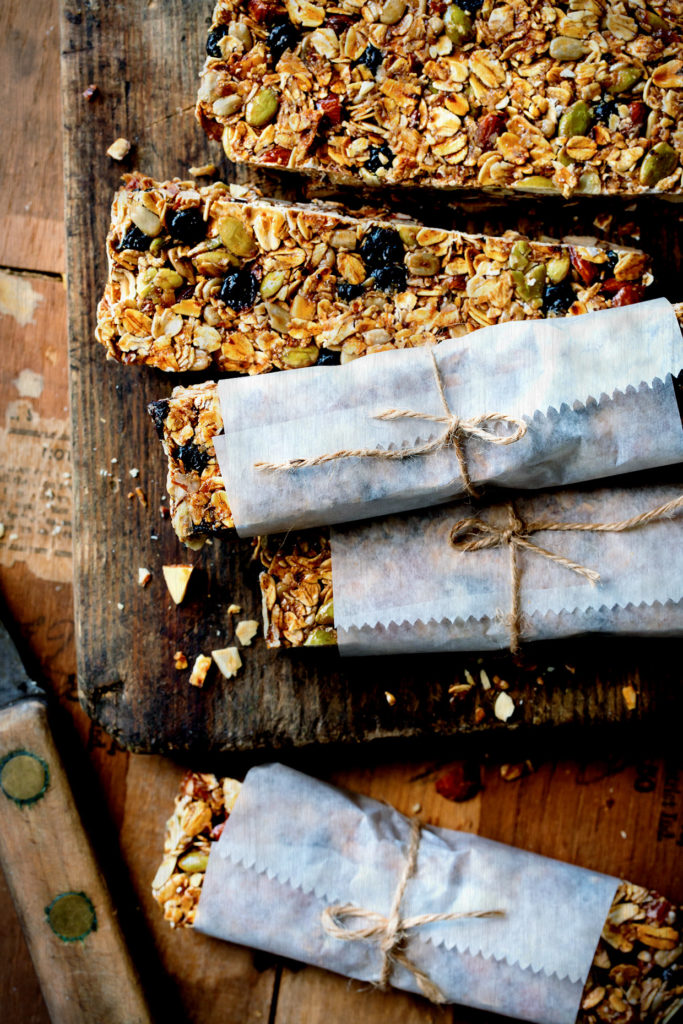 Ingredients
2 cup old fashion rolled oats, toasted
seeds
1/2 cup whole almonds, coarsely chopped
1/3 cup dried blueberries
1/4 cup pumpkin seeds
1/4 cup sunflower seeds
1 teaspoon kosher salt
1/2 teaspoon cinnamon
1/8 teaspoon all spice
3 tablespoons olive oil
2 tablespoons honey
2 tablespoon brown rice syrup
1/2 teaspoon vanilla extract
Instructions
Heat oven to 350 F and spread the rolled oats onto a baking sheet and bake until toasted and golden, 3-5 minutes. Remove from the oven and set aside to cool.
In a large bowl, whisk together the cooled oats, almonds, dried blueberries, pumpkin seeds, sunflower seeds, salt, cinnamon, and all spice. In a second bowl whisk together the olive oil, honey, brown rice syrup and vanilla extract. Pour liquid mixture over the oat and seed mixture and stir to combine.
Scrape mixture into an 1/8 sheet pan (9.5 x 6.5 inch). Firmly press mixture to an even finish. Transfer the oven and bake until granola bars are golden in color and is slightly firm to the touch, about 30 minutes (for a crisper granola bar bake longer).
Remove from oven and cool completely before storing. Store granola in an airtight container for up to 10 days. Store in the refrigerator to extend the granola bars to 14 days.
For now this small batch of the Chewy Blueberry Granola Bars is all I need to power the boys back into their routine.