Meet this week's March Madness eats: Cheeseburger Frachos. Your cheeseburger just got a cheese-laden makeover.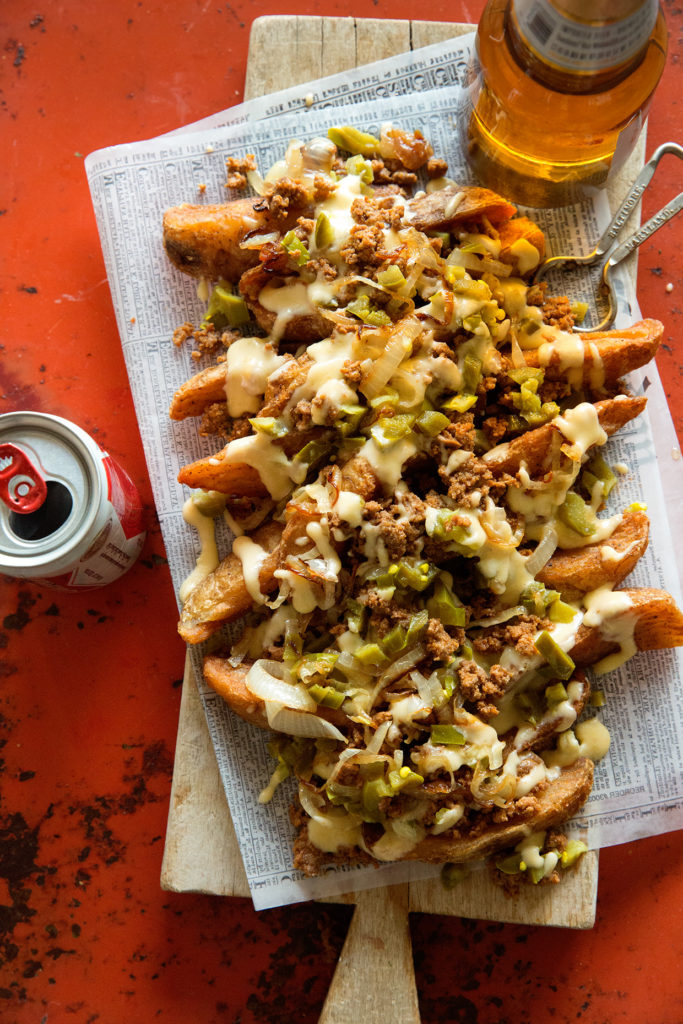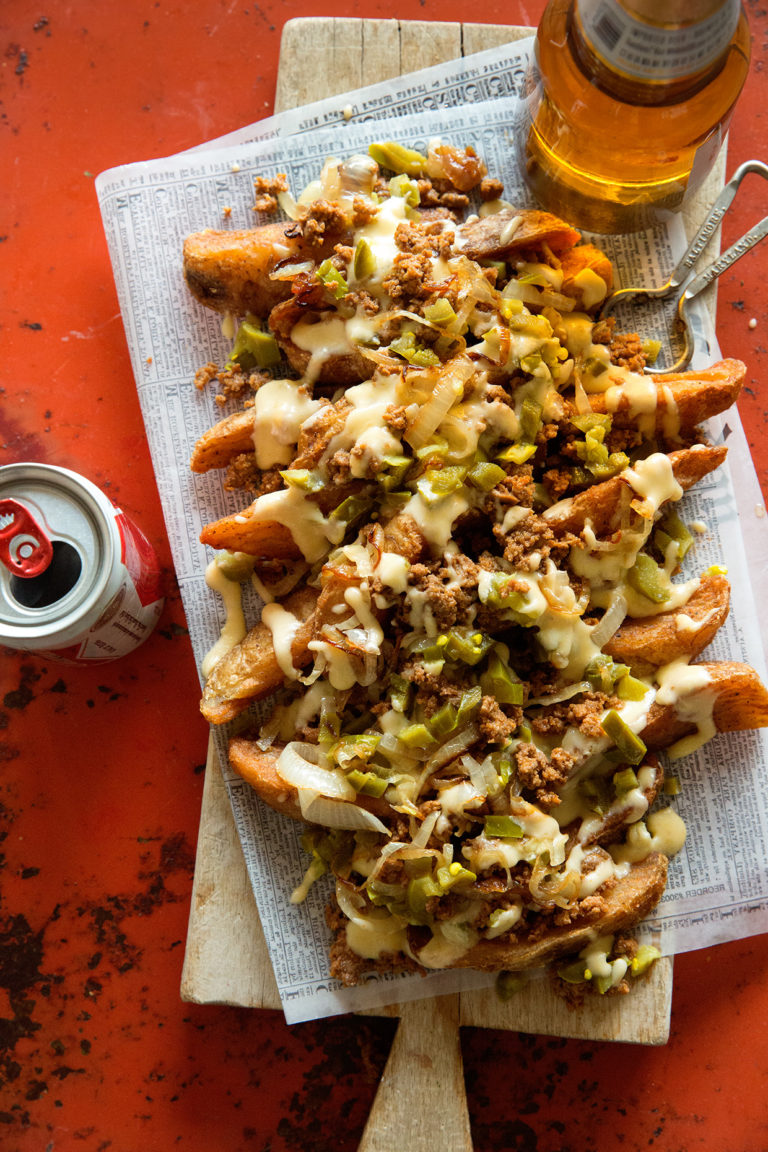 I actually meant to get these up for football season, but time has a way of getting away from you and plans quickly go askew when kids, especially a toddler, are involved. It's a repeat theme that happens more often then I'd like to admit. Like this weekend when I had intended on catching up on all the things that fell behind while I was sick, but ended up adding things to the ever-growing list of things to-do, emails to return, items to clean up.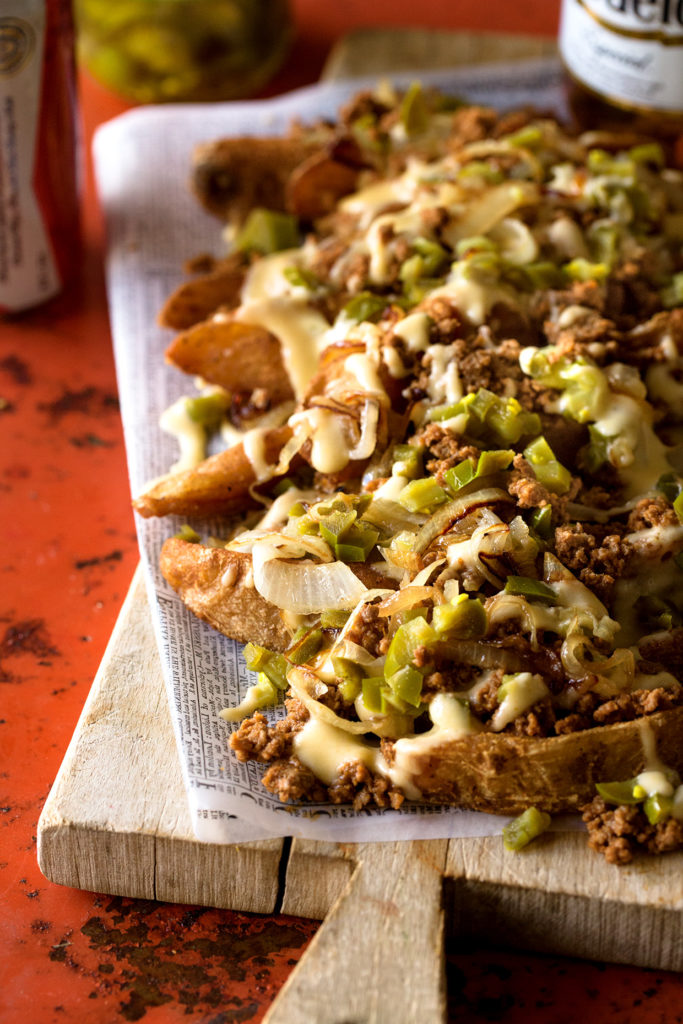 If you are a parent, you know how frustrating it can be to be derailed by kids. But then you also know how quickly it all goes away. My 10-year-old is turning 11 today and I'm floored by how quickly the time has passed. But I'm also looking forward to him getting older and all the things it will bring, ie. teaching him to drive, road tripping with him, watching him stumble into adulthood.
For now I'm just going to enjoy his awkward tween-ness and watching March Madness while sharing some of these Cheeseburger Frachos.


Yield: Serves 4
Cheeseburger Frachos
Ingredients
1 lb. frozen fries (or homemade fries*)
Meat mixture
1 tablespoon canola oil
1/4 cup chopped onions
1 lb. ground beef
2 1/2 teaspoons garlic powder
1 1/2 teaspoon onion powder
1 teaspoon kosher salt
1/2 teaspoon black pepper
1/2 teaspoon paprika
1/3 cup ketchup
4 tablespoons mustard
1/2 cup chopped dill pickles
Cheese Sauce (makes about 2 1/2 cups)
3 tablespoons flour
5 tablespoons butter
2 cup milk
1/2 cup heavy cream
2 cups grated sharp cheddar cheese, cut into half inch cubes
1/2 cup parmesan cheese
Instructions
Prepare fries according to package.
In the meantime make the meat mixture. In a large skillet, heat 1 tablespoon of canola oil over medium high heat. Add chopped onions and cook until softened and translucent, about 2 minutes. Add ground beef, garlic powder, onion powder, kosher salt, black pepper and paprika. Stir and cook until meat is browned and fully cooked, about 7-9 minutes. Drain off excess fat. Stir in ketchup and mustard; mix until well combined. Set aside and keep warm.
To make cheese sauce: In a medium sauce pan, over medium heat, melt the butter and then add flour and whisk until blended. Add milk and vigorously stir until sauce is thickened. Lower heat and add both cheeses, stir continuously until cheese is melted. Remove pan from heat once cheese is melted. Season with salt to taste. Set aside and keep warm.
To assemble: Place half of fries on serving platter or quarter baking sheet. Spoon half of cheese sauce over the fries and layer with meat mixture and pickles. Place remaining fries on top and repeat layering with cheese sauce, meat mixture and pickles. Serve immediately.