We should just call this Super Bowl Eats week, because there's going to be a lot of game-day eats going on around here.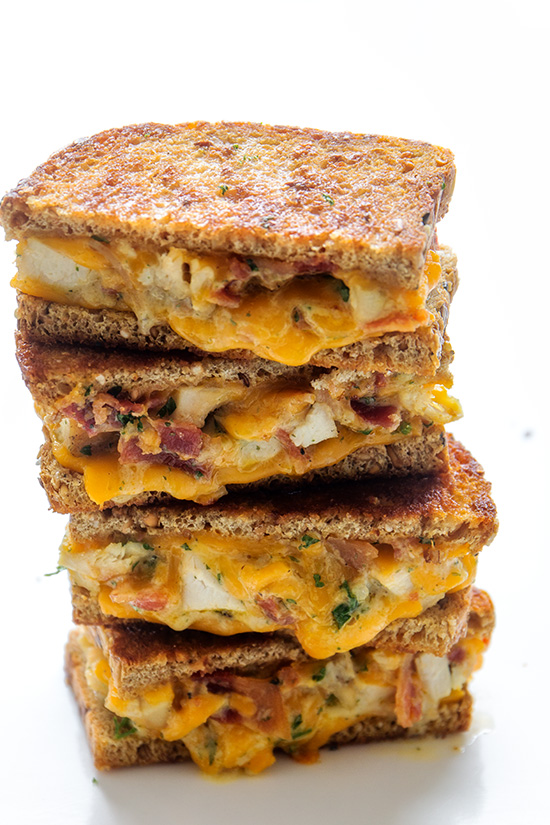 To start things off, I'm sharing this Cheddar Bacon Ranch Melt. It's everything a little more. And by everything I mean go-ahead and start compiling your grocery list—this is a crowd pleaser.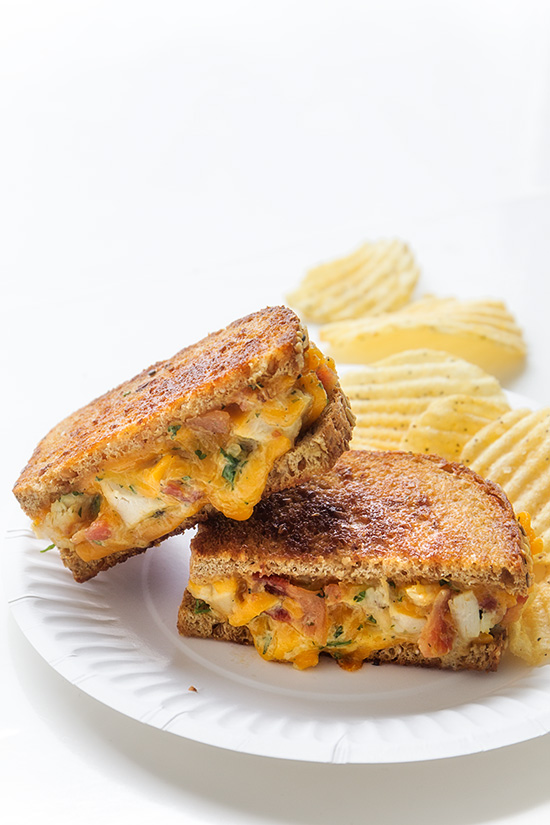 I made this over the weekend, and we didn't even make it to the table. We ate it out straight out of the pan. Something that we don't often, but I don't mind when it's starts with a nibble and taste test that blows up to an all out meal standing around the kitchen counter.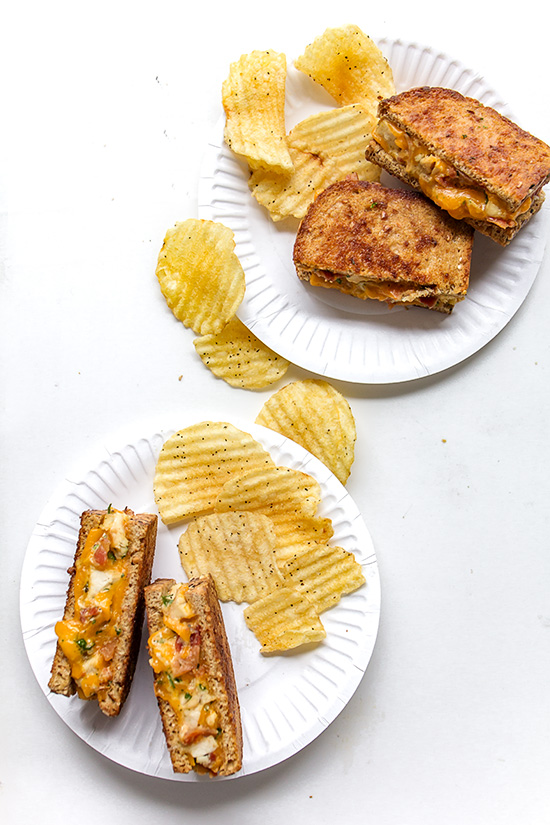 Although I suspect while the food was good, the boys were having too much fun goofing around (myself included), that no one saw any need to break the rhythm. I'm an easy dad like that. So long as the TV is off and nobody is on a cell phone or electronic device and we are all having fun, I don't care where we eat.
The only one to really get the short end of the stick on this meal was the baby. Poor little guy, he still doesn't have all his chompers, so his slow eating resulted in lots of crying as he discovered there was none left as we all felt slightly guilty while staring down at him with our full bellies and dirty food faces when he signed for "more".
Yikes. Lucky for him, and the rest of us, I have more game day eats lined up for the week.
Yield: Makes 1 sandwich
Cheddar Bacon Ranch Melt
Ingredients
1 tablespoon sour cream
1 1/2 teaspoon dry ranch dressing
2 slices bacon, crushed
1 chicken breast, cooked and cubed
1 oz shredded extra sharp cheddar cheese
1 slice of extra cheddar cheese
2 slices Daves Killer Bread /////////////
Instructions
Preparation: Heat medium size skillet over low heat.
In a small bowl, combine sour cream and ranch dressing. Add bacon, chicken and cheese. Spread equal amounts of butter between both sides of bread. Place one buttered slice of bread down into warm pan, layer with sliced cheers and mixture. Place second slice of bread buttered side facing up. Turn heat to medium and cook until bread is browned and crispy, about 2-4 minutes. Flip sandwich and cook until second slice of bread is just slight browned, then place bowl on top sandwich for an additional minute or so to melt cheese. Serve immediately.