Fast and easy meals are a must around here. But having enough fast and easy recipes to please everyone in the family isn't always so easy. And as much as I dislike it, I'm the first to admit, some days Naomi and I are short order cooks for the boys.
However, these Caribbean Tacos were enjoyed by all, including my mom and sister. I brought these over to mom's for Sunday dinner and they were a big hit. That's an especially good thing since this is a recipe for a guest post over at Chez Us.
It's one of the first blogs I got hooked on and continue to enjoy. Of course being a new blogger, I was a bit nervous to share my newly learned kitchen skills over at someone's else space. But then again, they have the same philosophy I do, food is all about sharing.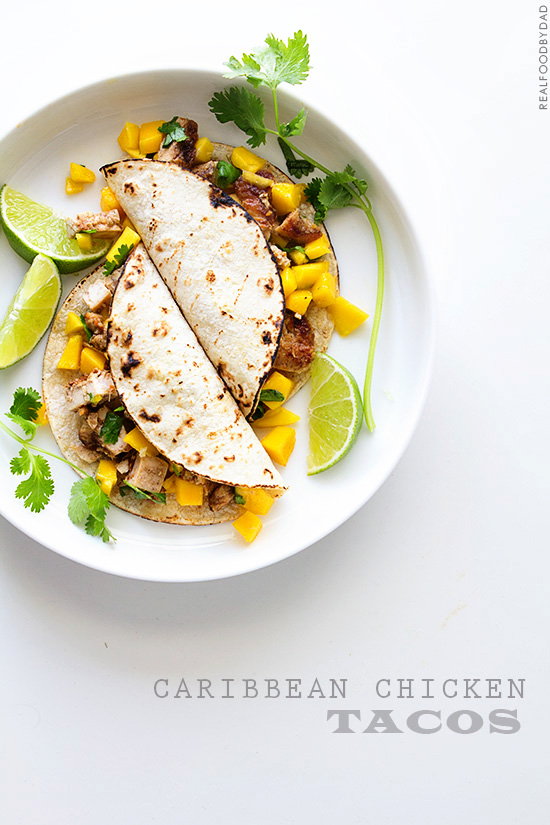 So join me and head over to Chez Us and let's share some Caribbean Tacos. You definitely want to go checkout the recipe. The prep takes less than ten minutes since you can throw everything into a food processor and the cook time is just under 20 minutes. Along with that I have instructions for both grilling the chicken and oven cooking for those of you who don't grill.
Yield: 4
Caribbean Chicken Tacos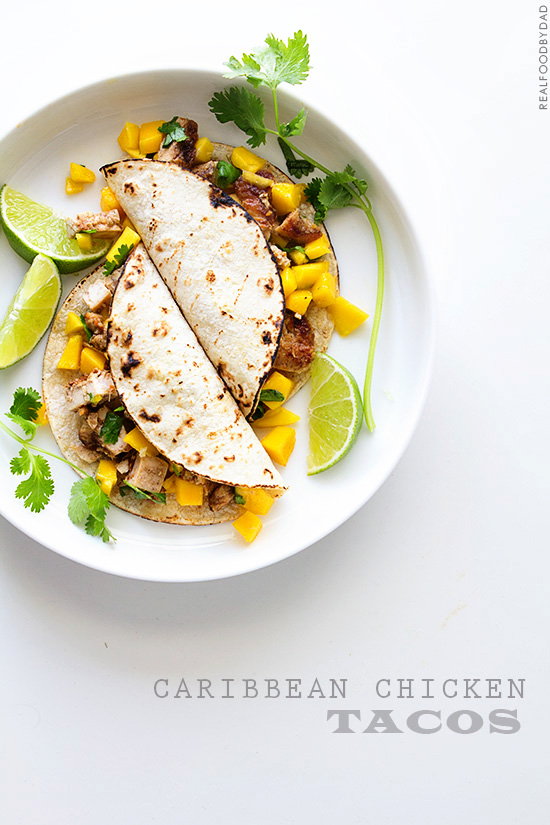 Ingredients
1 habanero
3 scallions, coarsely chopped
2 garlic cloves
1 inch ginger, cut into quarters
1/2 cup oil
2 tablespoons molasses
3 tablespoon granulated sugar
2 teaspoon Jamaican Allspice
1 teaspoon coarse salt
1/4 teaspoon cardamom
2 lbs . chicken breast
Mango and Cilantro Salsa
2 mangos, peeled and diced
2 tablespoons cilantro, chopped
3 tablespoons lime juice
Instructions
For the remainder of the recipe, click head over to here: http://chezus.com/2014/08/04/caribbean-chicken-tacos/