**This post is made in collaboration with Eckrich.  All content, ideas, and words are my own.**
Football kicked off last week and I'm officially in game day eats mode. These Cajun Potato and Cheddar Sausage Hand Pies are the first of many eats that are going to make me this year's homegate hero. I'll be serving them for Sunday's game day viewing, and if I'm lucky, as breakfast on Monday with a crispy fried egg on top. The only possible hiccup in the latter part of that plan is that I'll actually need leftovers.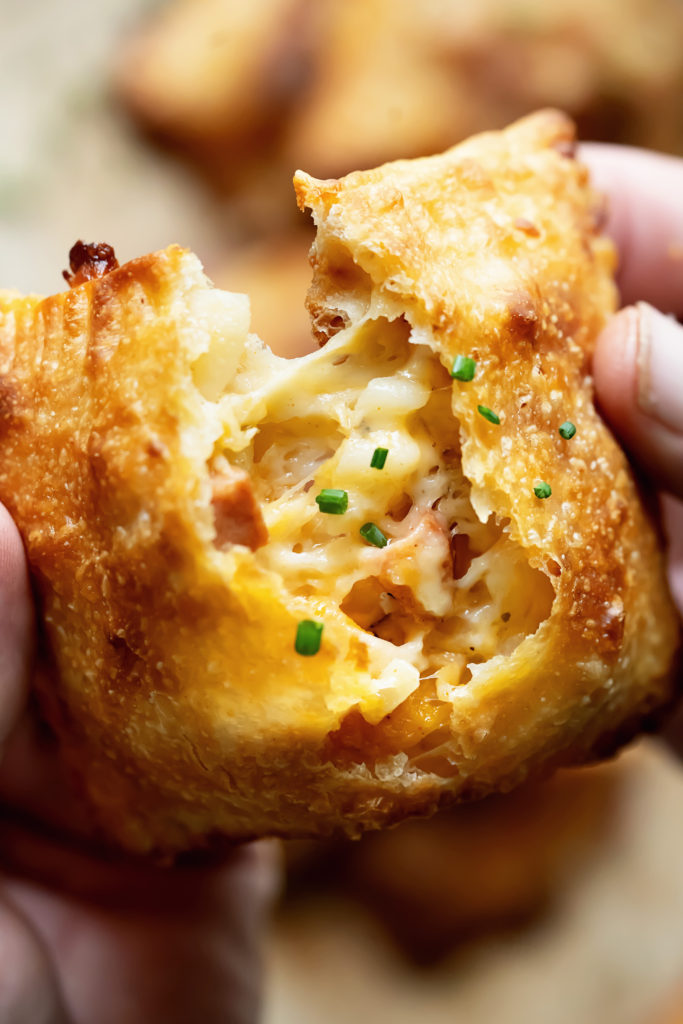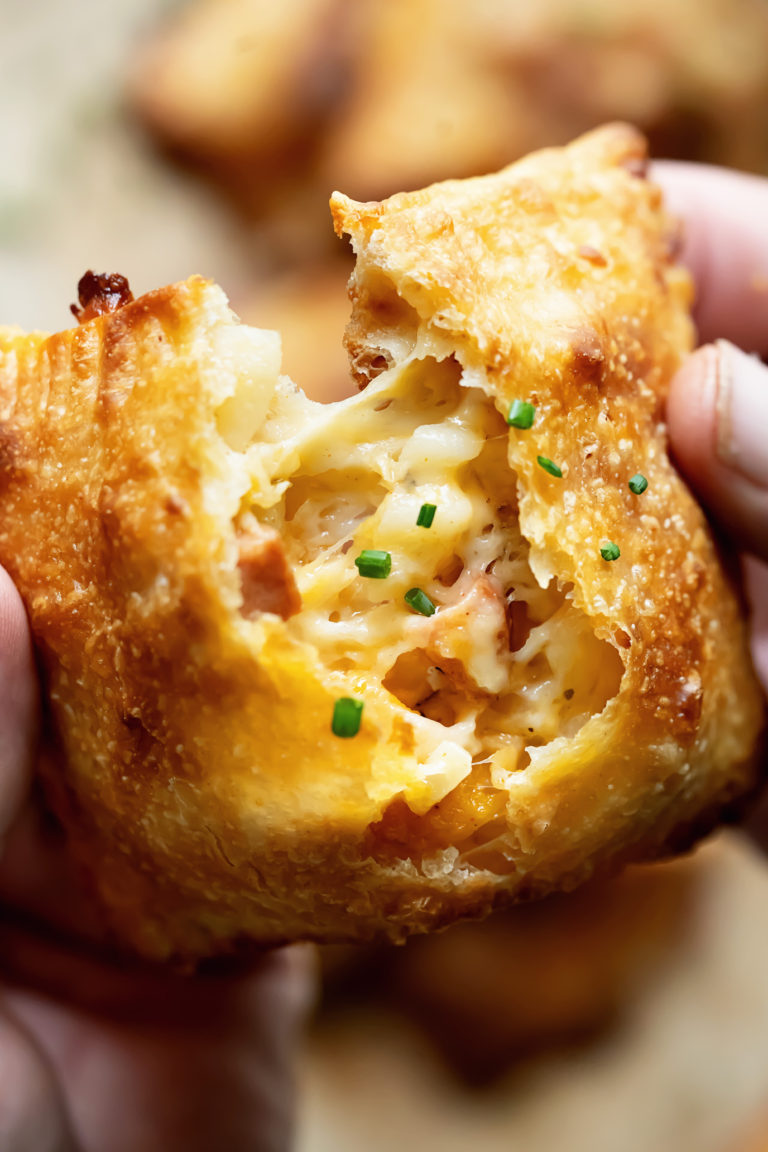 That means setting a few aside so the kids don't eat them all straight out of the oven. The last two times I made this, I was lucky to have seconds, much less leftovers. I'm not really complaining though, because –  really – is there a better compliment than that? 
To keep the breakfast plan intact, I'm enlisting the boys to help me crank out a double batch of the recipe. It's a recipe that can easily be scaled up or down, according to your needs. It can also be tweaked with a few add-ins or swap outs. Get creative, but whatever you do, don't forget the Eckrich Cheddar Smoked Sausage Links. It's a naturally hardwood smoked sausage crafted with the right blend of spices so it adds just enough flavor to the recipe to keep everything balance. I love how versatile and easy it is to cook with.
Now for some fun, get your arm flexed and ready, because as the Official Smoked Sausage and Deli Meat of the College Footblall Playoff, Eckrich is is excited to bring back their popular " Road to the National" sweepstakes. This means fans from around the country will have the chance to make a 15-yard throw for $1MM during some of the biggest football including the 2019 College Football Playoff National Championship. For more details and to enter for a chance to win, visit
So, here's to another season of football and another year being a homegate MVP! To be the MVP of your next tailgate or homegate, visit www.Eckrich.com for recipe inspiration, product information, and where to buy.
Yield: Makes 8 3x4 inch hand pies
Cajun Potato and Cheddar Sausage Hand Pies
Ingredients
4 Eckrich Cheddar Smoked Sausage Links, diced
12 oz. diced breakfast potatoes
10 oz. diced carrots
1 tablespoon Cajun seasoning
2 teaspoons kosher salt
1 teaspoon garlic powder
1 teaspoon onion powder
2 cups cheddar, jack and/or mozzarella cheese (any combination will work)
2 refrigerated pizza dough
Instructions
Heat oven to 400 F degree.
In a large bowl, add first eight ingredients and toss to combine. Set aside to prep pizza dough.
Roll 1 pizza dough out to 16 x 12-inches on parchment. Cut pizza dough into 16 rectangles, measuring roughly 4x3-inches. Gently separate and space each rectangle a 1/2 inch apart pm parchment paper. Transfer parchment to half sheet baking pan. Place 1 heaping tablespoon in the center, leaving a 1 1/4-inch border all the way around. Set aside.
Cut the remaining pizza dough into 16 rectangles, measuring roughly 4x3-inches. Top each centered filled rectangle with the remaining pizza crust rectangle. Crimp edges with fork.
Transfer baking sheet to oven and bake for 15-minutes or until crust is browned. Remove from oven and serve immediately.