Well, don't say I didn't warn you – Buffalo Chicken Wing Melt. Can you feel your arteries hardening?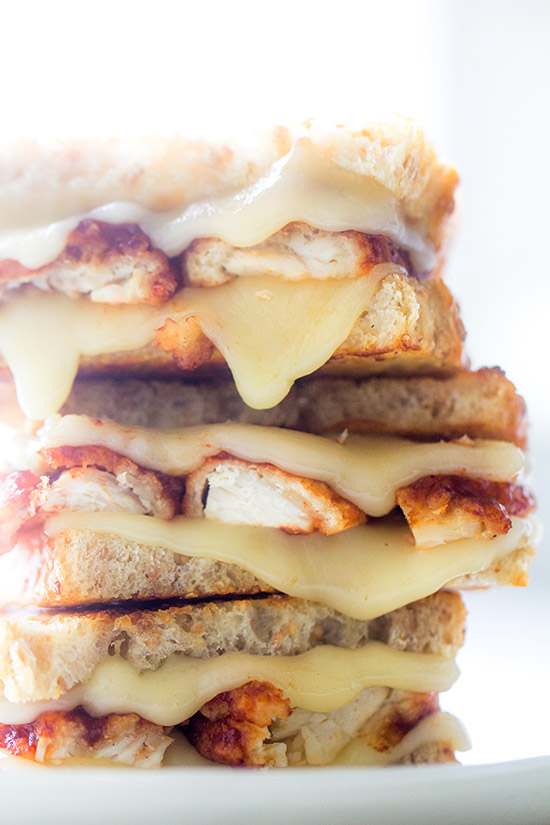 I figured it's the end of January, so we can now get back into our routine of drippy, gooey, cheesy meals that are perfectly suitable for lunch, dinner and even breakfast if you throw an egg on it. Oh heck, throw an egg on it at any meal and it instantly punches this sandwich up a notch.
Yes, I tried it like that because there is no sense in talking about it if I haven't tried it. Let me tell you, it's excellent with an egg. And then even better with a serious drizzle of Sriracha on top of that.
Can you see where I'm going with this? Yep, get crazy and make this your own. Naomi and I had this for lunch last week while the kids were at school and we did just that, because you know how kids like food—simple, simple, simple—at least my kids do. So while I went with my stand-by "put an egg on it", Naomi topped hers with deep-fried pickles and pickled onions—sure, she made it her own, but gross.
Buffalo Chicken Wing Melt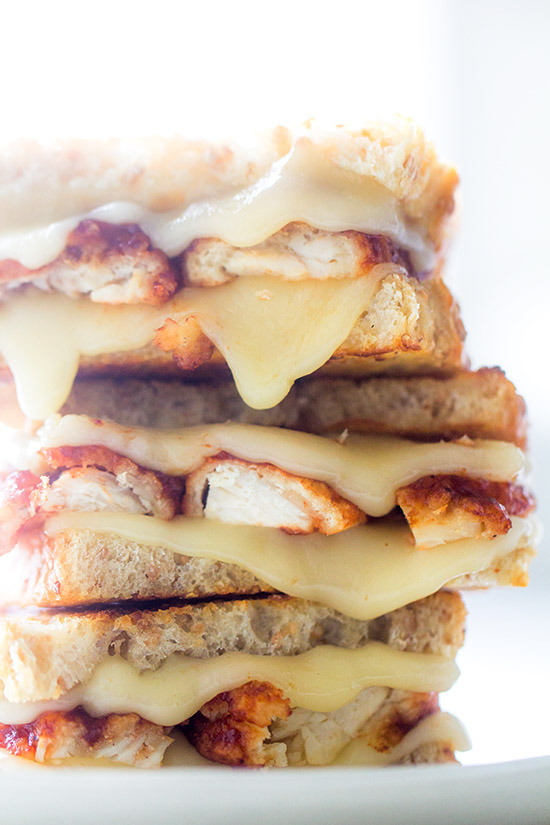 Ingredients
4 slices of bread
4 tablespoons mayonnaise
6-10 buffalo chicken wings
1 cup shredded fontina cheese
1/4 cup shredded parmesan
Instructions
Preparation: Heat griddle.
Spread mayonnaise on the outside of each piece of bread. Place 2 slices mayonnaise side down on griddle and top with with cheese and buffalo chicken wings, then sprinkle a second layer of cheese on top and place remaining slices of bread on top. Heat and cook until cheese is melted and bread is golden brown on each side. Serve immediately