I know Buffalo Chicken Dip isn't anything new and you'll find hundreds of links for it with a simple Google search, but I'm sharing them in cup form – which I haven't seen.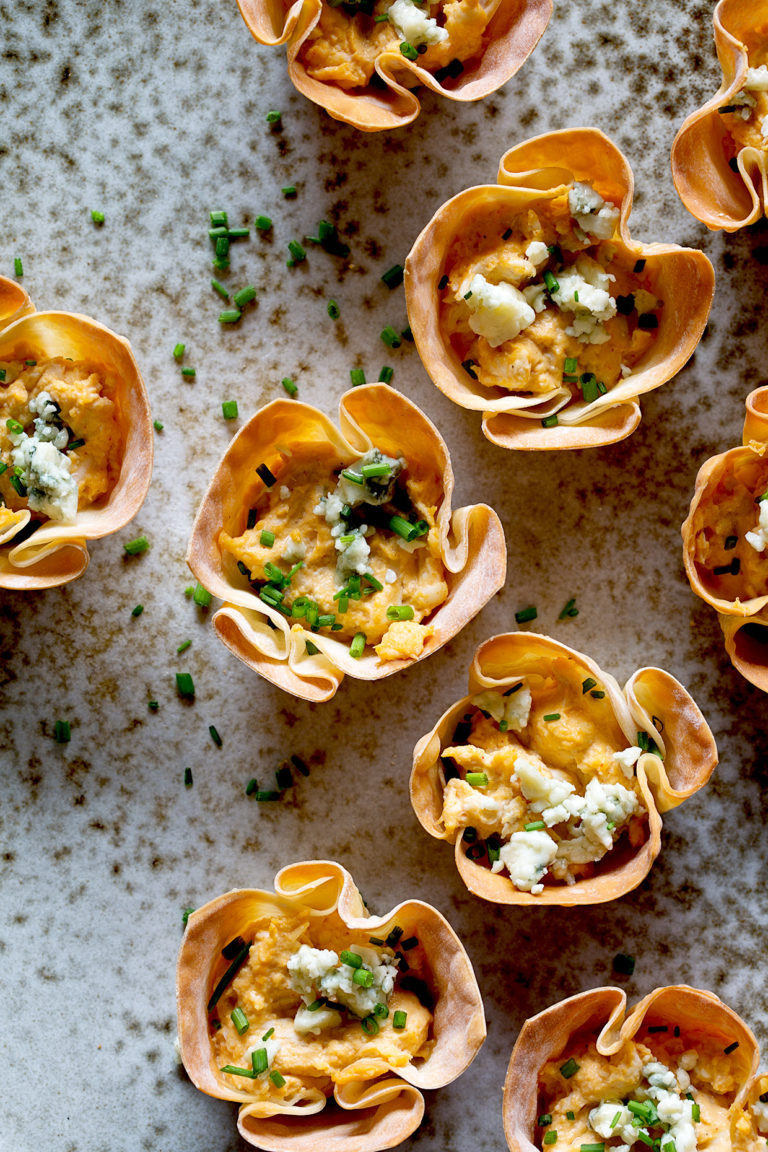 This, along with Spinach Artichoke Dip, is a standard at each of my family's gatherings. A few years back my sister had a graduation party for one of my nephews and a family friend scooped a big bite right over the bowl. Half the bite made in his mouth, the other half fell back in the bowl.
You can imagine the horror. No one ever addressed him directly because we didn't want him to feel bad. To this day, there is always one of us saying, "Don't eat over the bowl."
Aaaand to to this day, unless I'm one of the first ones to scoop out my portion,  I steer clear of big dip bowls. That is unless you come to my house, because all dips going forward will be served individually like this.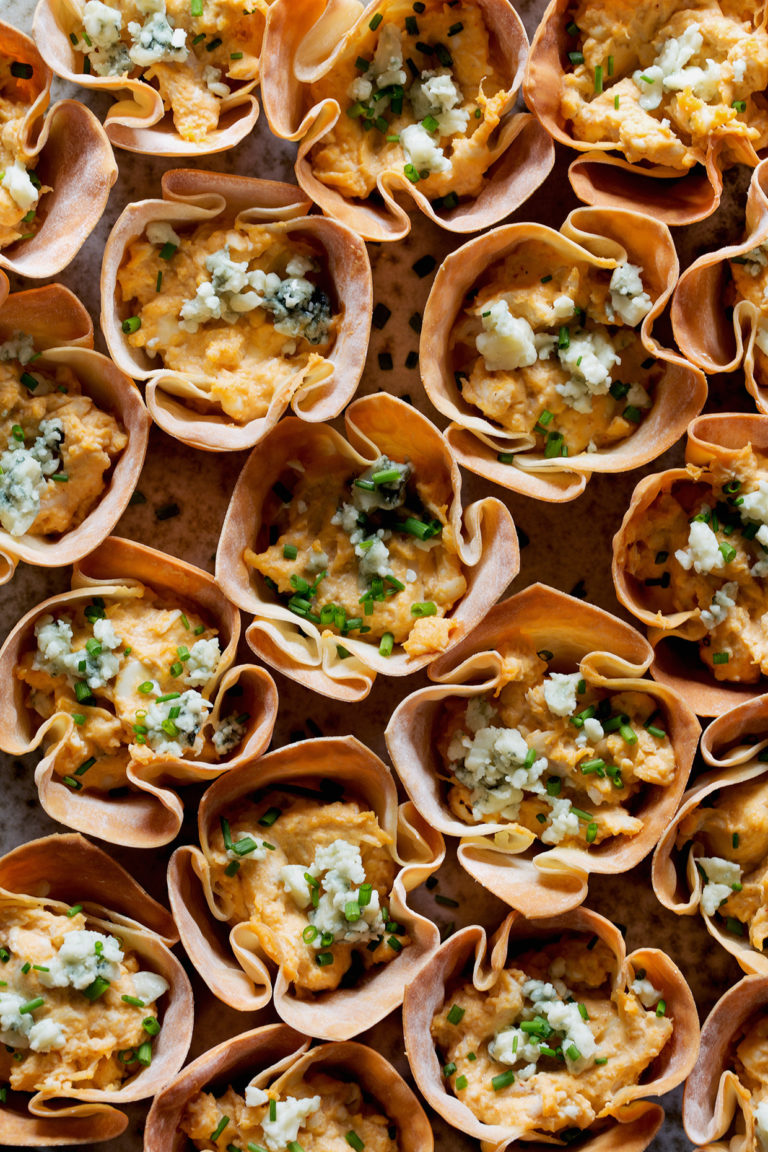 Yield: Makes 24 cups
Buffalo Chicken Dip Cups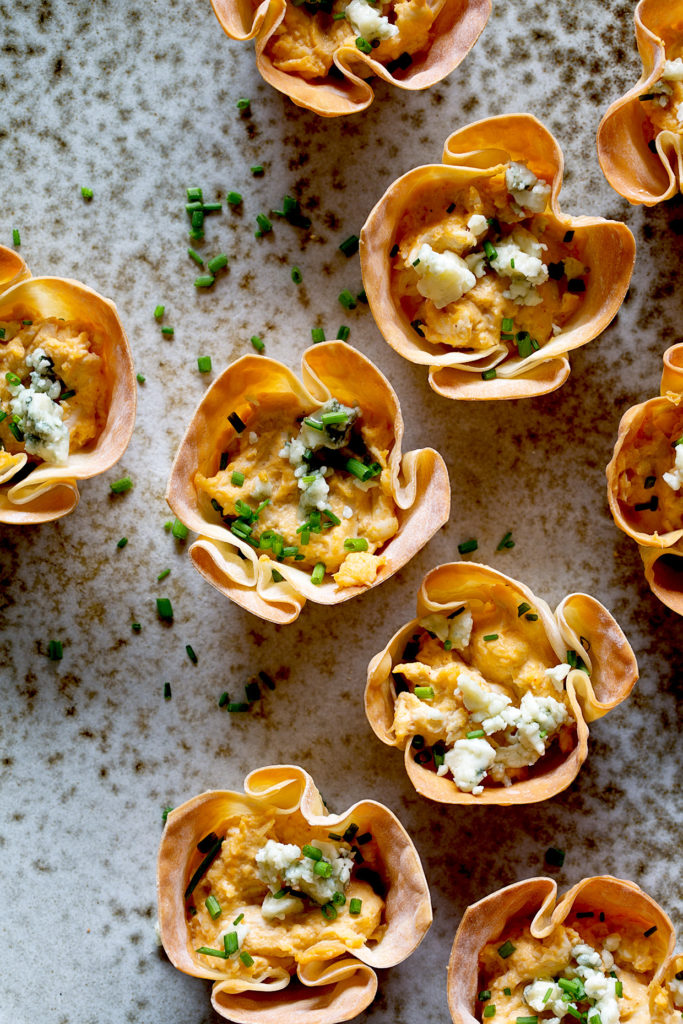 Ingredients
24 wonton sheets
4 oz. cream cheese, room temperature
1/4 cup blue cheese crumbles
1/4 cup blue cheese dressing
4 tablespoons Frank's Hot Sauce
1 cup shredded rotisserie chicken
Instructions
Heat oven to 350 degrees F. Spray and cover a mini muffin pan with cooking spray. Push one wonton wrapper into each well. Bake for 5-7 minutes or until wontons start to crisp and turn golden-yellow. Remove from oven and extract wonton cups from muffin pan and transfer to a cooling rack.
Place cream cheese, blue cheese crumbles, blue cheese dressing and Frank's Hot Sauce in a stand mixer bowl and beat until well combined. Add rotisserie chicken and beat until well crumbled.
Fill each cup with 1 tablespoon of dip. Place all cups on a baking sheet and tightly cover with foil. Bake at 300 degrees F for 10 minutes or until dip becomes soft and gooey. Top with extra blue cheese crumbles and chopped chives.