Let's do bar food meets casserole. Sure, its unorthodox, but this is what happens when it's my turn to make dinner—most times, I don't have anything planned out, so I have to patch things together. Sometimes it works, and sometimes—not so much. But in this case, it was a go.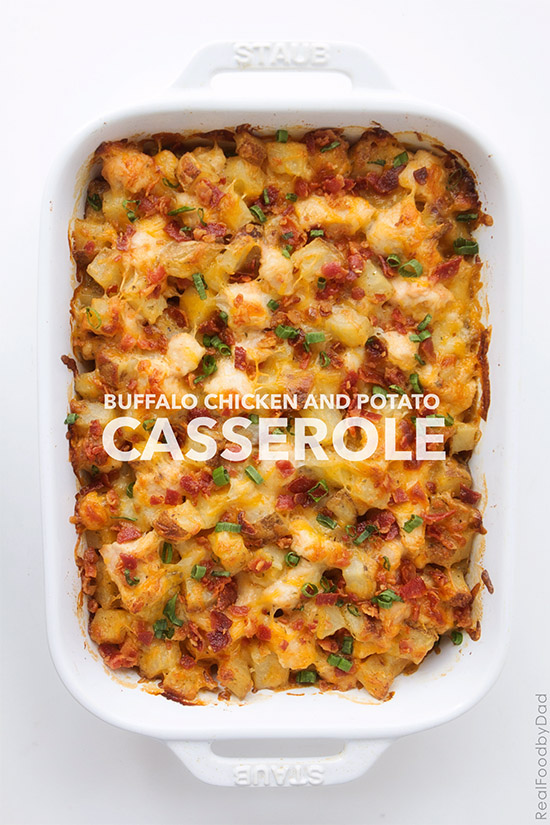 In fact, so much so, the leftovers were used for breakfast. I'm sure you can guess how. Yep, put an egg on it.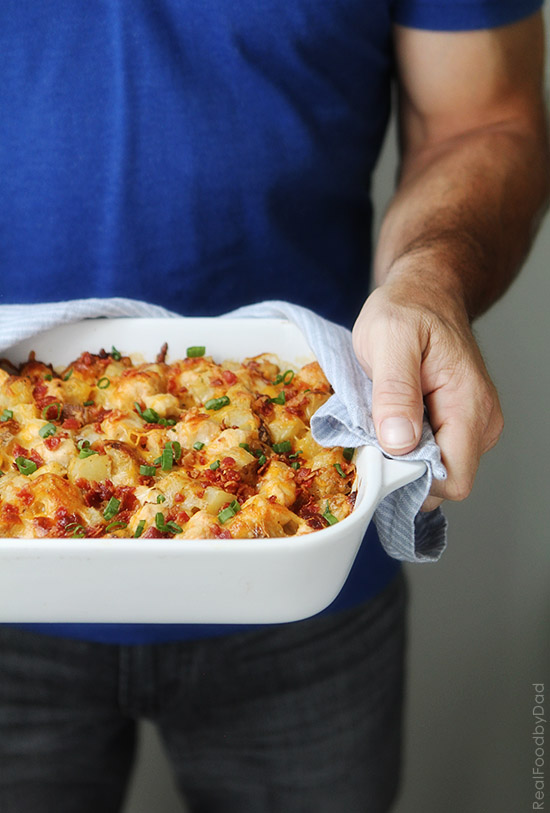 But let's talk shortcuts and swap-outs. I used fresh potatoes because that's what was in the pantry, but if you want to shortcut the time on this dish to 30 minutes, just use some frozen country potatoes. If not, luckily this is a one dish pan, so roast them like the recipe calls for and then you can toss all the other ingredients in for the final bake. And for the heat, I used Sriracha but feel free to use your preferred hot sauce.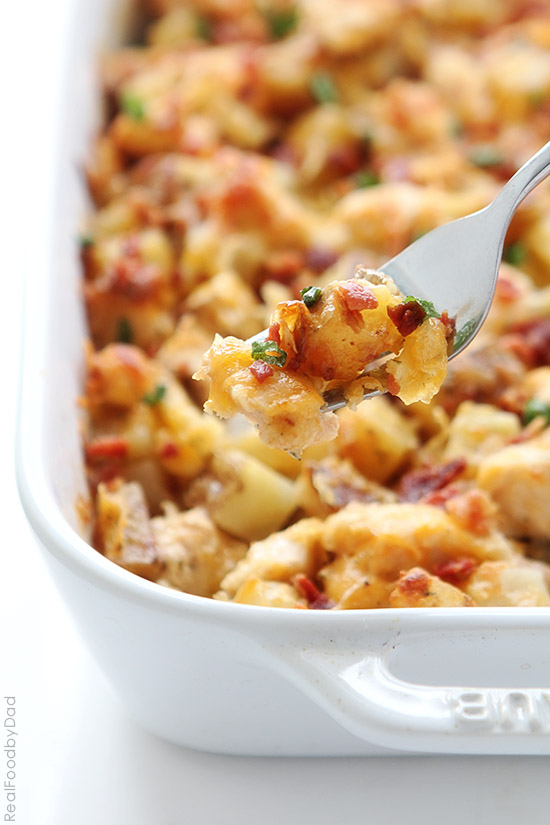 Now the optional stuff—you can skip bacon, but really that would be sacrilegious to this dish. Okay not really, but really why would you? And if you do, don't tell me. My little guy tells me the bacon makes this dish—I've trained him well—because I completely agree.
And there you have it, make this any which way you want and enjoy!
Yield: 4-6 servings
Buffalo Chicken and Potato Casserole
Ingredients
1 1.0oz Ranch Dried Seasoning
1/2 cup sour cream
1/4 cup finely grated Parmesan cheese
1/4 cup olive oil
2 lbs. potato, diced to 1/2 inch cubes
1 lb. chicken, cut to 1/2 inch cubes
1 cup Mexican cheese
1/2 cup mozzarella cheese
1/4 cup crumbled bacon (about 7-8 pieces)
2 tablespoons green onions
Instructions
Preparation: Heat oven to 475 degrees F. Cover 9x13 pan with non-stick spray.
In a large bowl combine and whisk together Ranch seasoning, sour cream, Parmesan cheese and olive oil. Add in the potatoes and toss to combine. Using a slotted spoon, scoop out potatoes and transfer them to prepared casserole pan. Transfer pan to oven and bake for 40 minutes, stirring after 20 minutes for even cooking.
In the meantime, toss the chicken in the remaining sauce and refrigerate until potatoes are completed.
Remove fully cooked potatoes from oven. Toss the chicken with cheese and fold it into potatoes. Return the casserole pan to the oven and lower the temperature to 375 degrees F. Bake for 25 minutes. Serve immediately