National Grilled Cheese Month might be my favorite food month. Not that I need any excuses to consume copious amounts of cheese.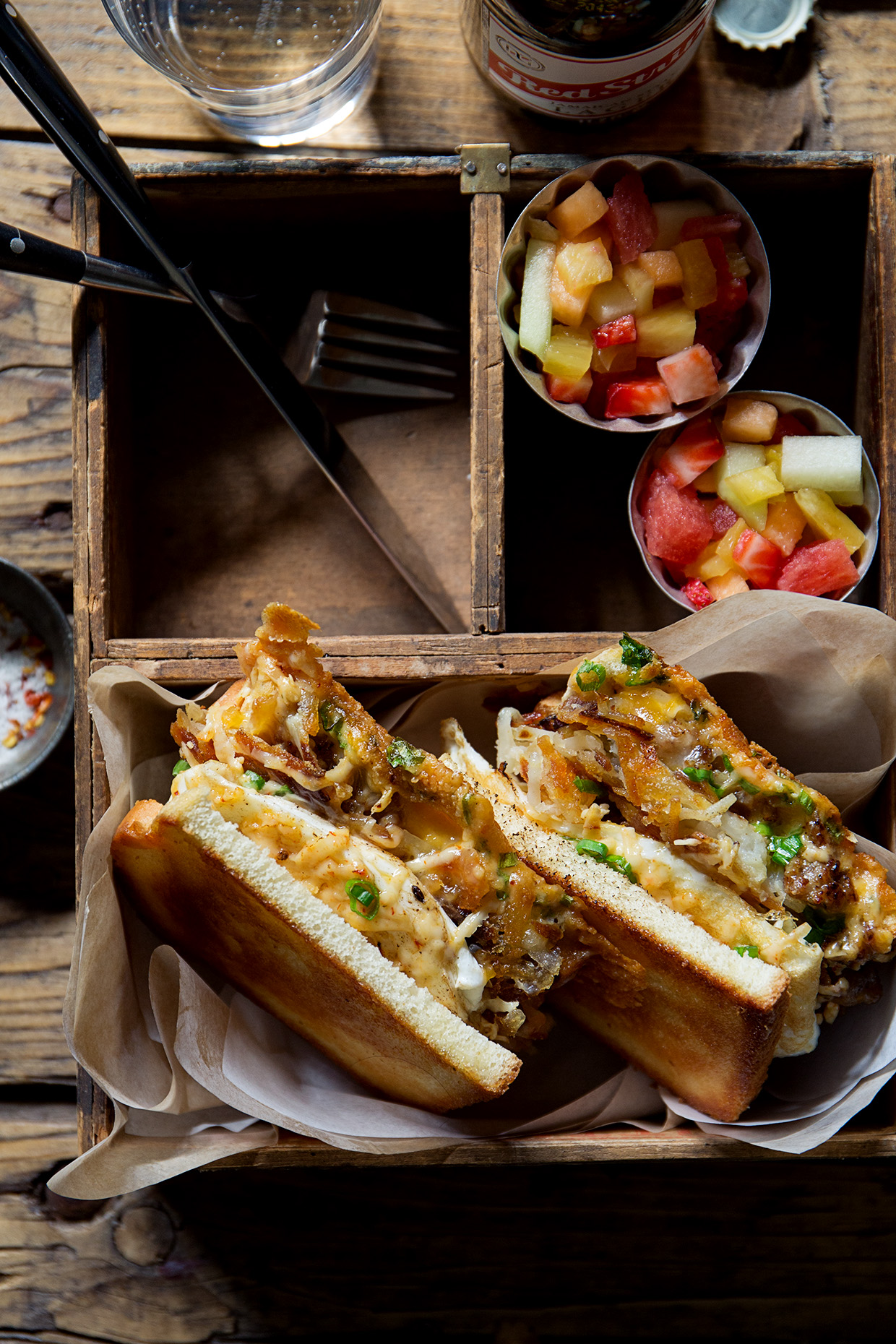 Today I'm sharing a breakfast grilled cheese to help you kick start the day the right way. If you're short on time, make the hash browns and sausage the night before, then assemble and grill the morning of. Of course don't forget to complete the assembly with some Tillamook Cheese, a heathy sprinkle of green onions and a fried egg.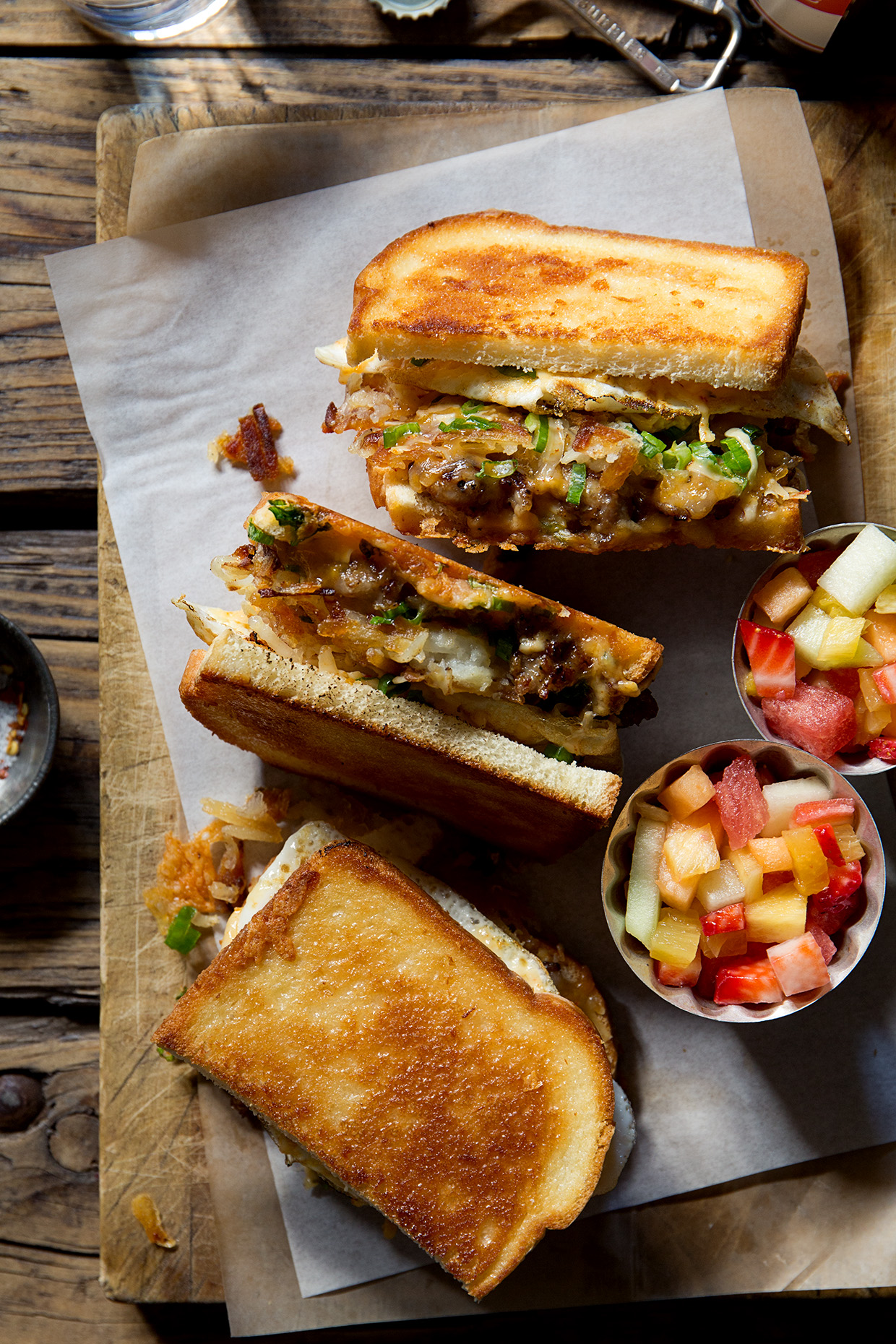 Look at the fatness of that sandwich. It's a serious affair, so make sure you are wearing clothes that also allows you to also wear your food. It's a messy one.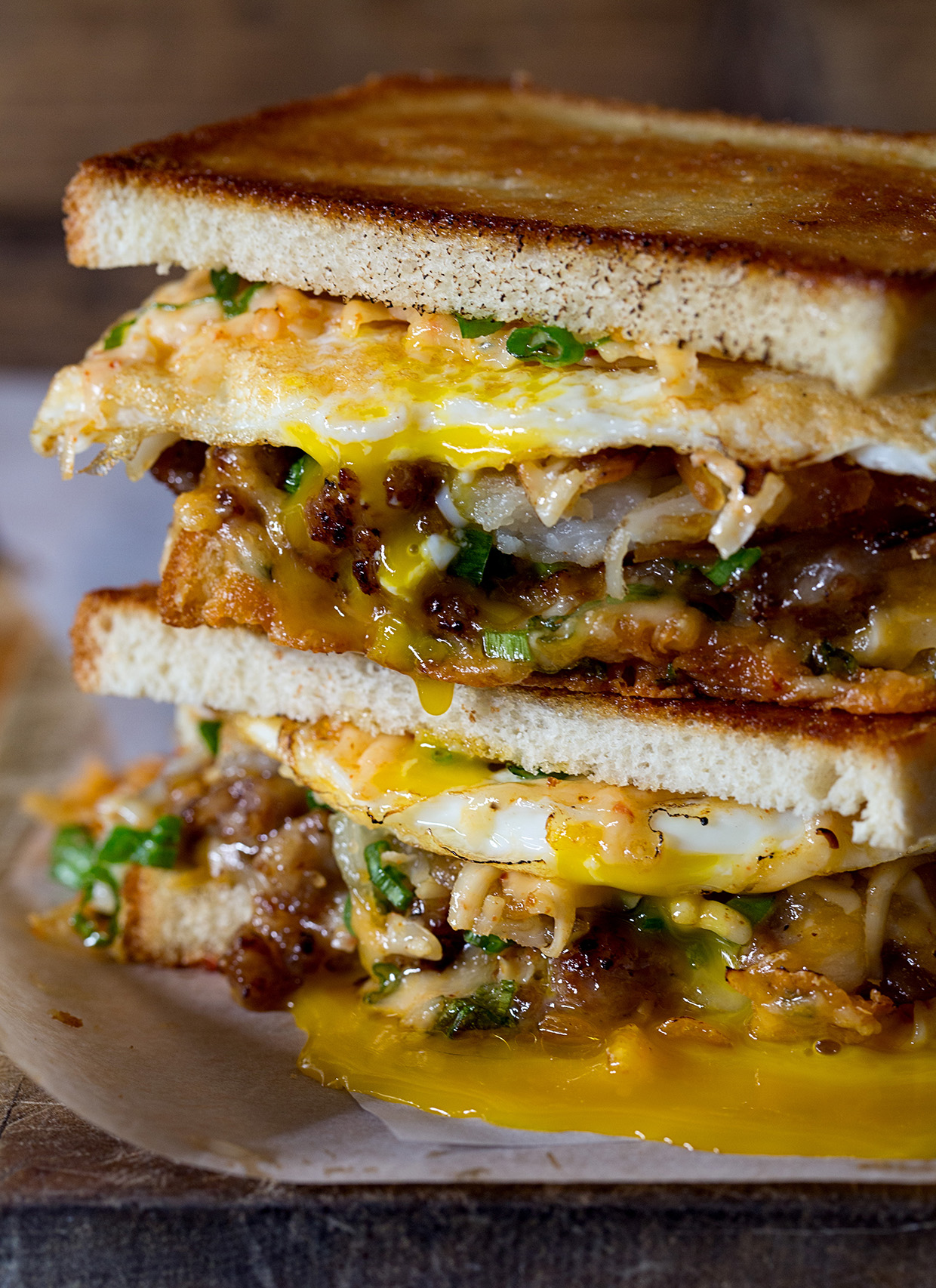 Full disclosure: I cannot be responsible for any food comas that may occur. So if you find yourself getting food logged half way through, have some fruit then continue onward—no one likes a food waster.
Enjoy!  And to help you along Tillamook is offering a dollar off coupon for National Grilled Cheese Month.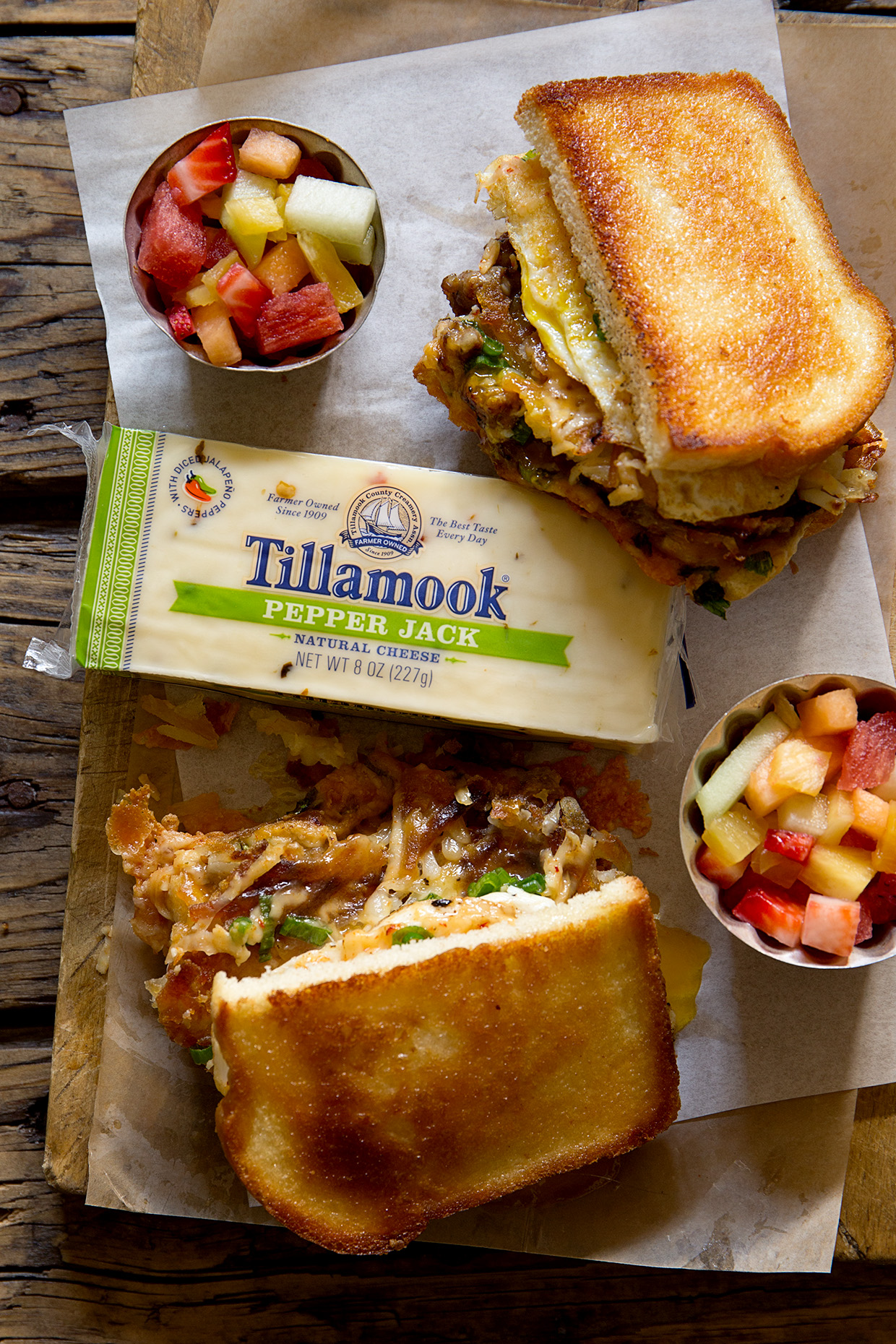 **This is a sponsored post in collaboration with Tillamook Cheese.


Yield: 1 sandwich
Breakfast Grilled Cheese
Ingredients
2 pieces bread
2 tablespoons mayonnaise
4 slices Tillamook Pepper Jack Cheese
2 tablespoons green onions
3 tablespoons crumbled and cooked sausage
¼ cup cooked hashbrowns
1 fried egg
Instructions
Heat cast iron pan over medium heat. Spread a tablespoon of mayonnaise on one side of each piece of bread.
On the other side of one piece, place a slice of cheese down then layer with: with sausage, half of green onions, another slice of cheese, remaining green onions, hashbrowns, another slice of cheese, fried egg and remaining slice of cheese. Place mayonnaise side down onto heated pan. Place second bread slice on top of sandwich with mayonnaise side up.
Cook until bottom is golden brown, about 4 minutes. Flip sandwich and cook second side until golden brown, about another 4 minutes. Serve immediately.