This post is sponsored by Bolthouse Farms and SHE Media.
It's not often I get out of the city, so when there is an opportunity to do so – I'm on it, especially when it involves exploring a farm. If you know me, then you know 'living the dream' means having my small farm where I can grow much of what my family eats. While that dream may be many years away (since the kids don't share this dream) that doesn't mean I can't prepare for it now by learning all can.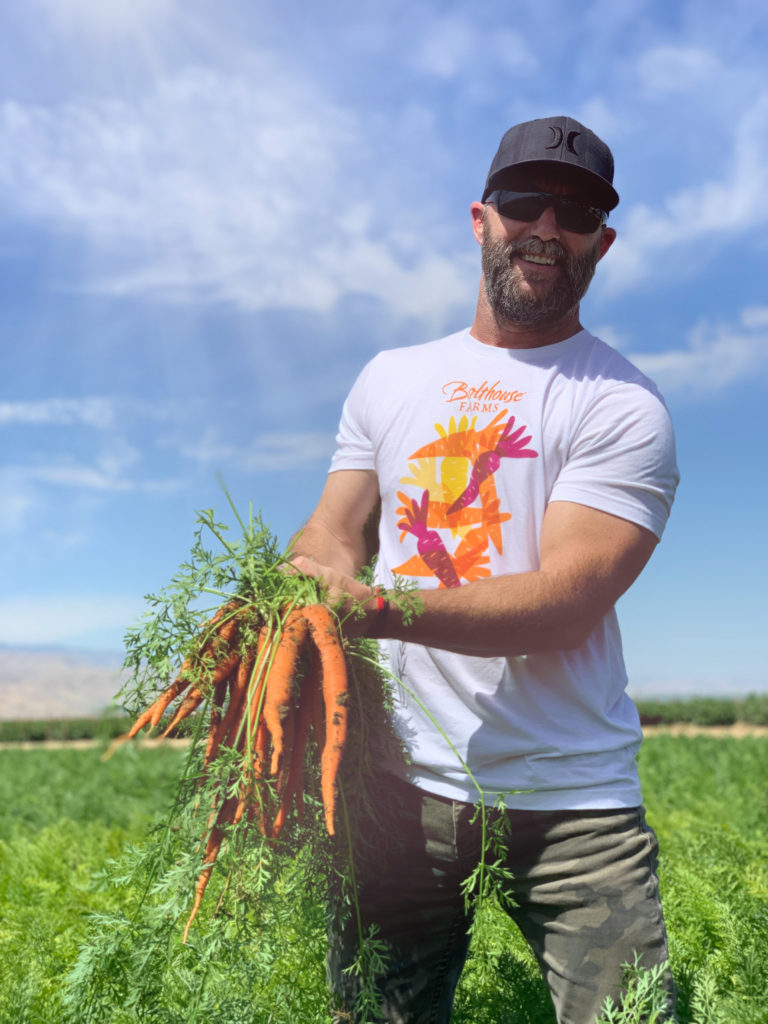 A few weeks ago, I went on a farm and factory tour with Bolthouse Farms® to see the simplicity, realness and expertise of how they farm. The Heritage of Bolthouse Farms started in 1915.
Today there has been some modernization, in terms of how the carrots are harvested—see the two photos below? The first one is pretty back-breaking, right? Nowadays, the carrots are harvested by the machine in the second photo below, called The Harvester. What remains the same is the quality and freshness of all that they produce.
Their roots started with carrots and have expanded to a suite of smoothies, dressings, and juice. And while I stock all the items mentioned. The one that is my kids' favorite and the one they always reach for first is Bolthouse Farms carrot juice. It's earned permanent shelf space in the refrigerator and is a staple in my home. They love the taste, and so do I, but I love it even more because it's a power-packed drink that's a balance of taste and nutrition. And since it contains no added sugar, artificial colors, flavors or preservatives, I can feel good about my giving it to my kids.
I love it when my boys can make one better choice each day. By reaching for Bolthouse Farms carrot juice, which has 3 3/4 serving of vegetables per 15.2oz bottle, it makes keeping them vegetable-filled that much easier. So until I can live that dream of producing my food, I'm bringing part of that farming dream home with Bolthouse Farms to my family.