You knew it had to happen—the follow-up to the easy chicken pot pie are these beef pot pies. It took me a few turns at this before I got the recipe right, but I know you will love this. As for making them minis, well I knew from the onset I would make them this way after seeing these.
And I know feeding mini anything to my lazy-eater Cole increases his consumption. Why this is I haven't exactly figured out, but it works, so I don't want to jinx it.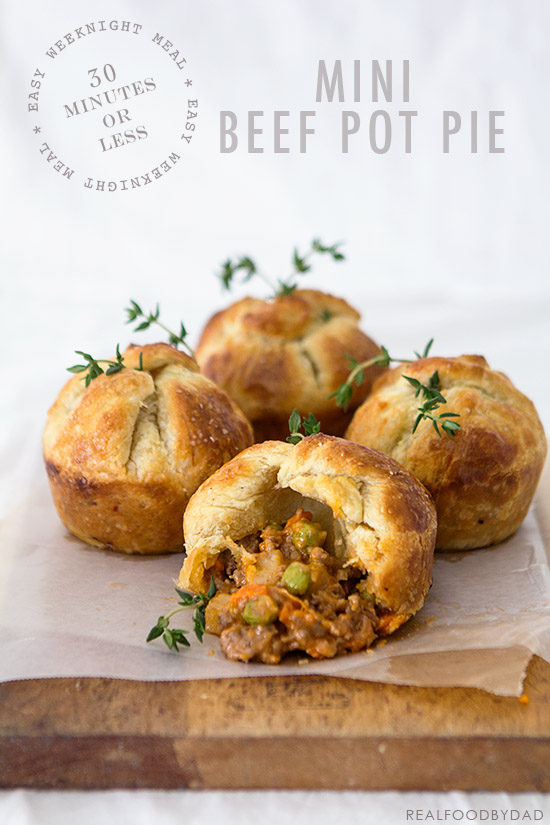 As for the pot pies, these are so easy to make and with a few shortcuts you can make these in under 30 minutes. To start, I swapped out cut-up beef chunks for ground beef. It cooks faster and I like flavor of it in this recipe much better. I find beef stew to generally be dry and rubbery, so this is a good alternative. Of course, use what you prefer. For the potatoes, I used frozen country potatoes, which allowed me to skip having to cook and cube potatoes. Lastly, I skipped the onions for leeks. I know they are technically in the onion the family, but I prefer leeks to onions–it's a texture thing, and they are also sweeter in flavor. The rest is pretty straight up and basic for a beef pot pie.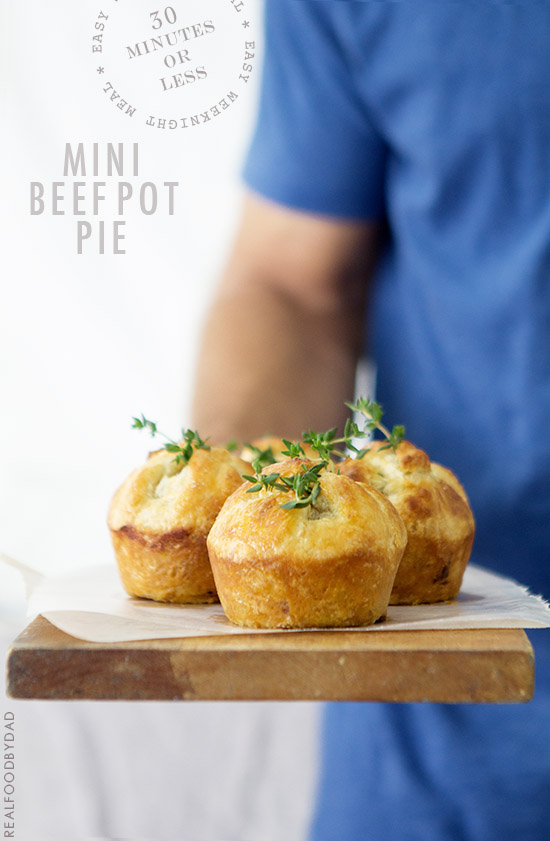 Now, how perfect are these for your Fall time comfort food? Enjoy!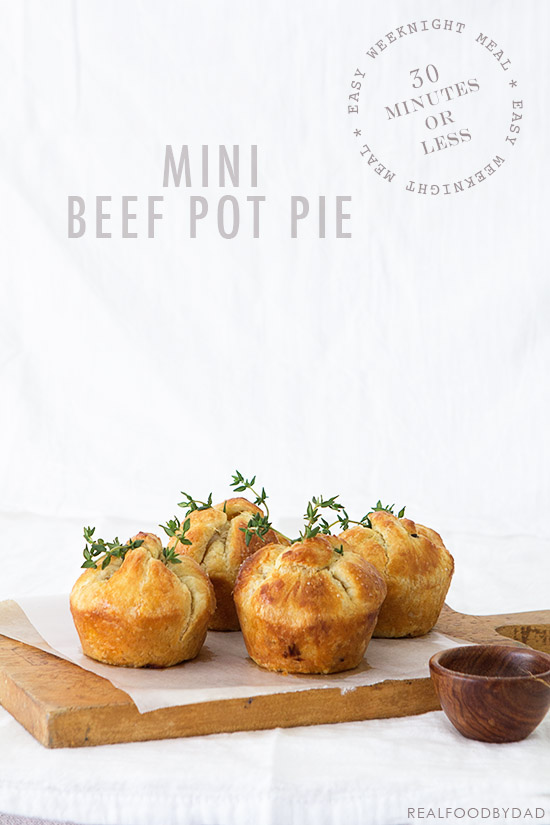 Mini Beef Pot Pies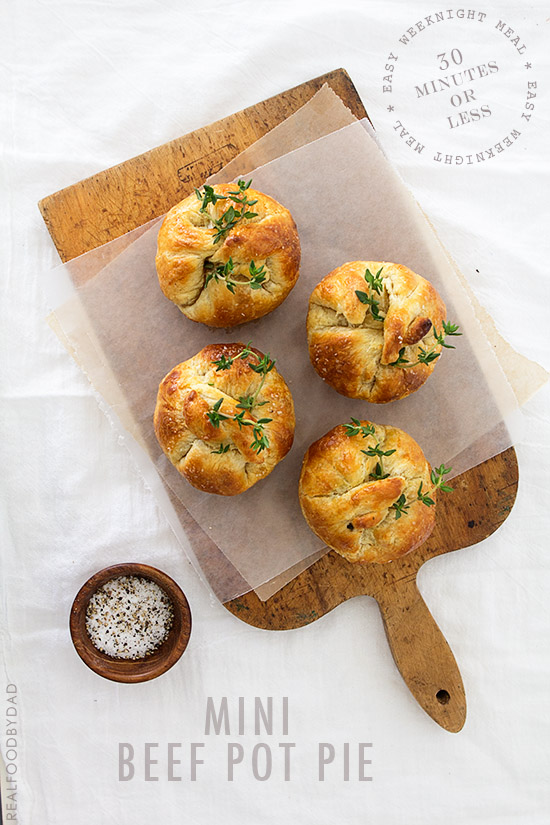 Ingredients
2 sheets of puff pastry
3/4 stick unsaltedbutter
1 tablespoons canola oil
6 large sage leaves
1 1/2 cups diced carrots
1 cup country potatoes
1/3 cup sliced leeks
1 lb extra lean ground beef
1/3 cup frozen sweet peas
salt and pepper to taste
2 tablespoons of thyme
1/4 cup flour
1 cup milk
1/2 cup parmesan cheese
1/2 cup beef broth
2 tablespoons tomato paste
Instructions
Preparation: Heat oven to 400 degrees F. Butter muffin pan wells with butter.
Thaw puff pastry according to package.
Place butter and oil in a large skillet over medium high heat and stir to blend and until butter is foamy. Add in sage leaves and cook until crispy. Remove from pan and discard. Add in carrots, potatoes and leeks, stir to coat. Place lid on top for about 8 minutes or until carrots and potatoes are soften. Add in beef and stir until cooked through and meat is no longer pink. Salt and pepper to taste, Add in thyme and flour and stir until dissolved. Add in milk and cook until liquid is almost all evaporated. Stir in parmesan cheese. Pour in beef broth and add tomato paste in and stir until combined. Remove from heat.
Cut each puff pastry sheet into four even squares. Stretch each square to approximately 6 inches wide. Place puff pastry in buttered muffin well and fill with pot pie filling. Cover top by bringing the four corners to the center and and pinching them together. Brush tops with egg wash (one beaten egg). Sprinkle kosher salt on top. Bake 400 degrees F for about 10-12 minutes or until tops are golden brown. Serve immediately.