**This post is sponsored by Walmart and ShopStyle.  All content, ideas, and words are my own.
Picnics are a big thing with my kids. I think they love the idea of being able to roam free while they eat and of course, being outside. At home they are chair-bound for meal time, so it's no wonder picnics are a celebrated outing for us. With that, the rule in my house is the person who wants the picnic plans the food and picks the location.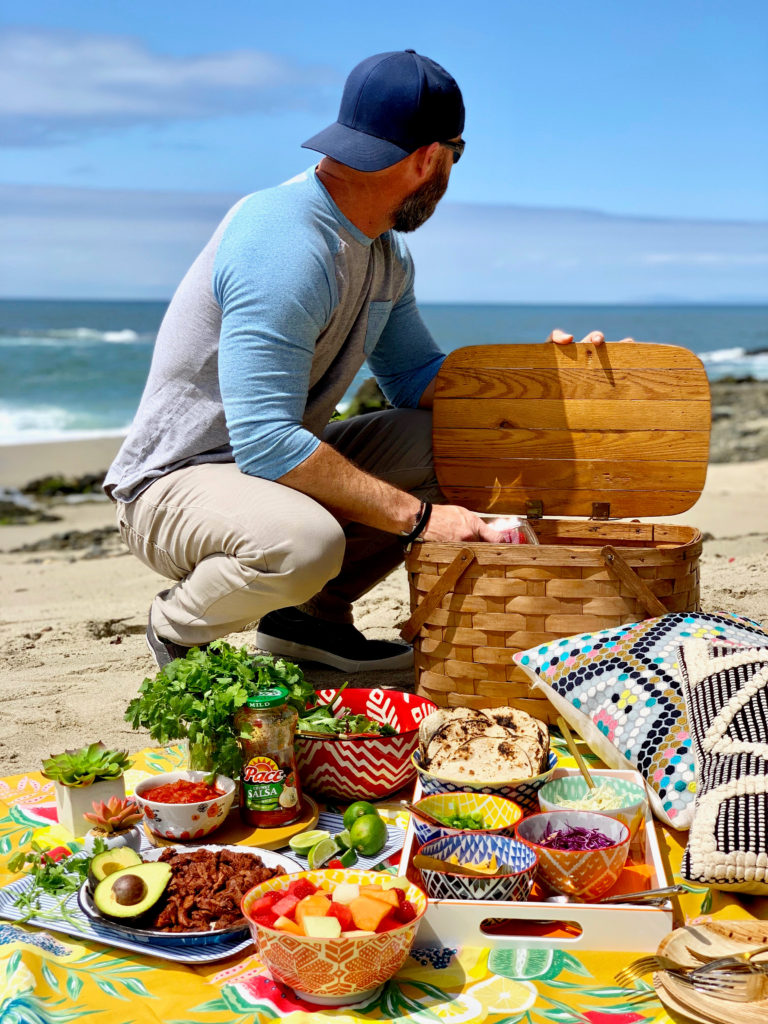 For this one the little guy wanted a beachfront picnic and steak tacos. Obviously he's too young to do any planning so Naomi and I did all of it. To be honest – that's about how it goes with his brother too. I have to remind myself: baby steps. For now, I'm always happy when any of my boys initiate a picnic, select a location and pick the food—that is enough to get us all moving.
I'm a big believer that small actions can make a big impact. Moments like this allow me to teach my boys that family time is more than watching a movie and playing board games. It gives me the opportunity to teach them about what we can do as a family to help reduce the 40 million Americans who are struggling with food insecurity.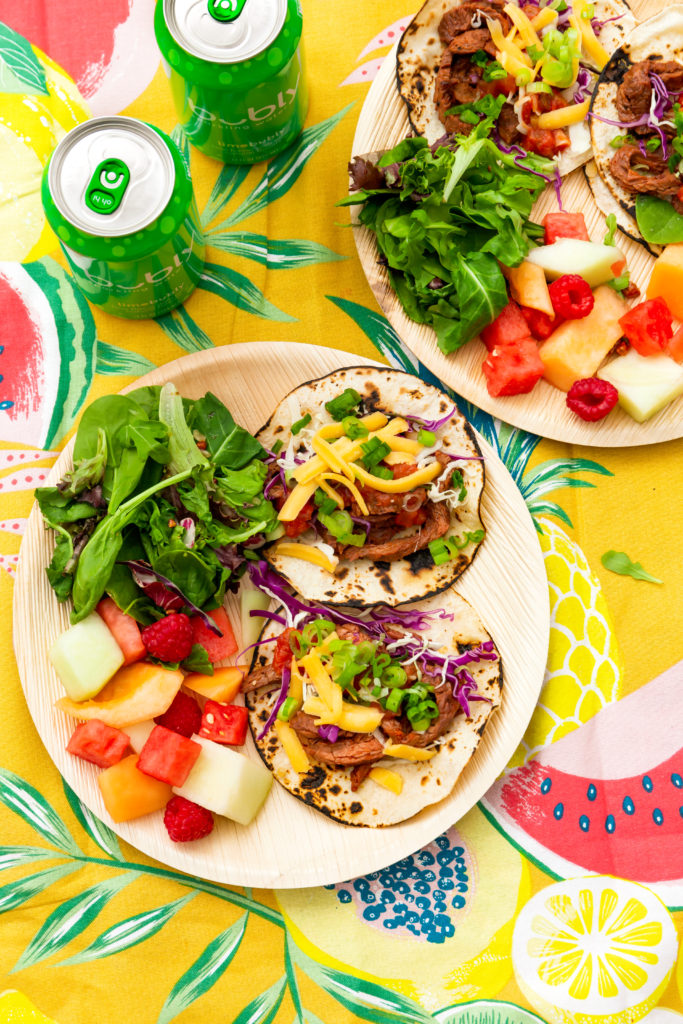 Planning the food for the picnic provided me the perfect occasion to show them. Right now through May 20th, Walmart is running their "Fight Hunger. Spark Change" campaign, a long-standing effort in which Walmart aims to end food insecurity, and that has Walmart partnering with many of their manufacturers to donate $0.10 to Feeding America for each of their select products that are purchased. Most of the select items are the types of food I already buy (i.e. Pace Mild Salsa, McCormick's Taco Seasoning, Hidden Valley Ranch, Pepsi, Bubly water, Cinnamon Toast Crunch, JIF Peanut Butter and more). The $0.10 is enough to secure at least 1 meal on behalf of local food banks – up to each manufacturer's maximum donation. Here's where you can help do your part: Purchase a select item at a Walmart store at Walmart.com and you'll help secure a meal through Feeding America for families in need.
I love it when a good cause like this not only aligns with my values, but also when it makes it almost effortless to help out.