There are times when I want all the flavors of a barbeque chicken pizza but I want to skip the crust. For those times, I usually go for something like this—all the toppings dumped into a zucchini boat.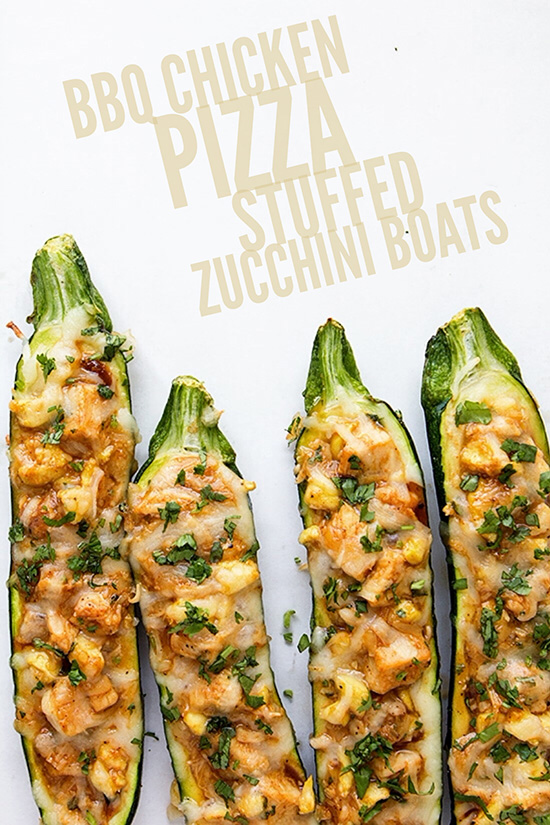 No complaints from anyone on this one, including me, since this takes only a few minutes to toss together. Literally you can have dinner on the table in less than thirty minutes. That is unless the baby wakes up in the middle of his nap hollering because he dropped his puppy outside of the crib and you end up walking him around with all fingers and toes crossed that he will go back into a nice midday slumber.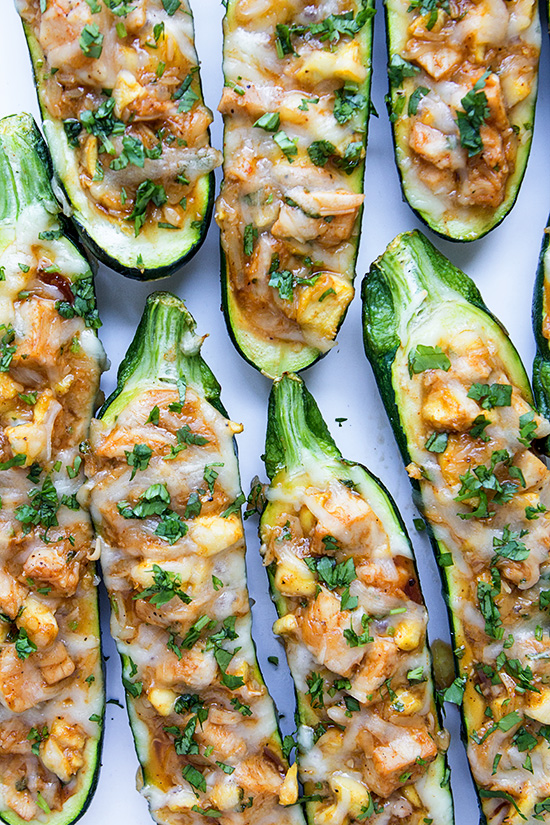 The result of this wishful thinking was finishing out the zucchini boats with a baby in one arm while the other one did all the mixing—something that I've become increasingly good at.
Now if I can only figure out how to shoot with a baby in one arm.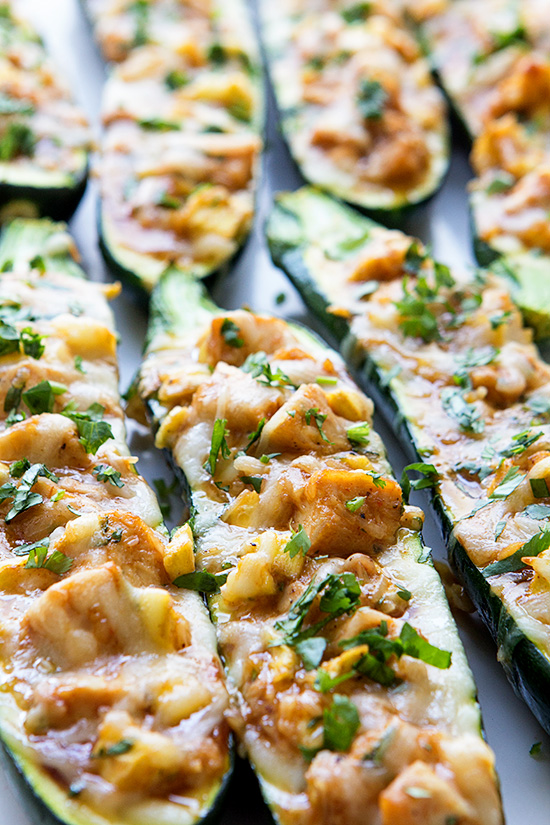 Yield: Makes 8 boats
BBQ Chicken Pizza Stuffed Zucchini Boats
Ingredients
1 large chicken breast
4 large zucchini, halved
1/2 cup parmesan cheese
1/2 cup mozzarella cheese, plus more to sprinkle on top
1/3 cup barbeque sauce
1 tablespoon garlic powder
2 teaspoons cilantro, finely chopped, plus more for garnish
Instructions
Heat oven to 375 degrees F.
Flatten chicken breast to 1/2 inch (this will help to cook the chicken quickly and evenly). Place flattened chicken on a bake sheet and flavor with salt and pepper. Bake at 375 degrees for 10 minutes. Remove from the oven and set aside to cool.
Using a melon baller, scrape the flesh out of the halved zucchini to create a well (make sure to leave a slight wall all the way around to give the zucchini support). Roughly chop the scraped out zucchini into ½ inch pieces. Transfer the chopped pieces into a large bowl. Add in remaining ingredients, including cooled chicken and toss until well combined.
Fill each zucchini boat and lightly sprinkle more mozzarella on top. Bake for 10-14 minutes. Remove from the oven and transfer to a wire rack to cool for 10 minutes. Garnish with some finely chopped cilantro.