Calling all cheese lovers, kids and finger-food lov'n adults—so that's pretty much everyone, right? Grab a mozzarella stick and pick your dipping sauce and let's do this.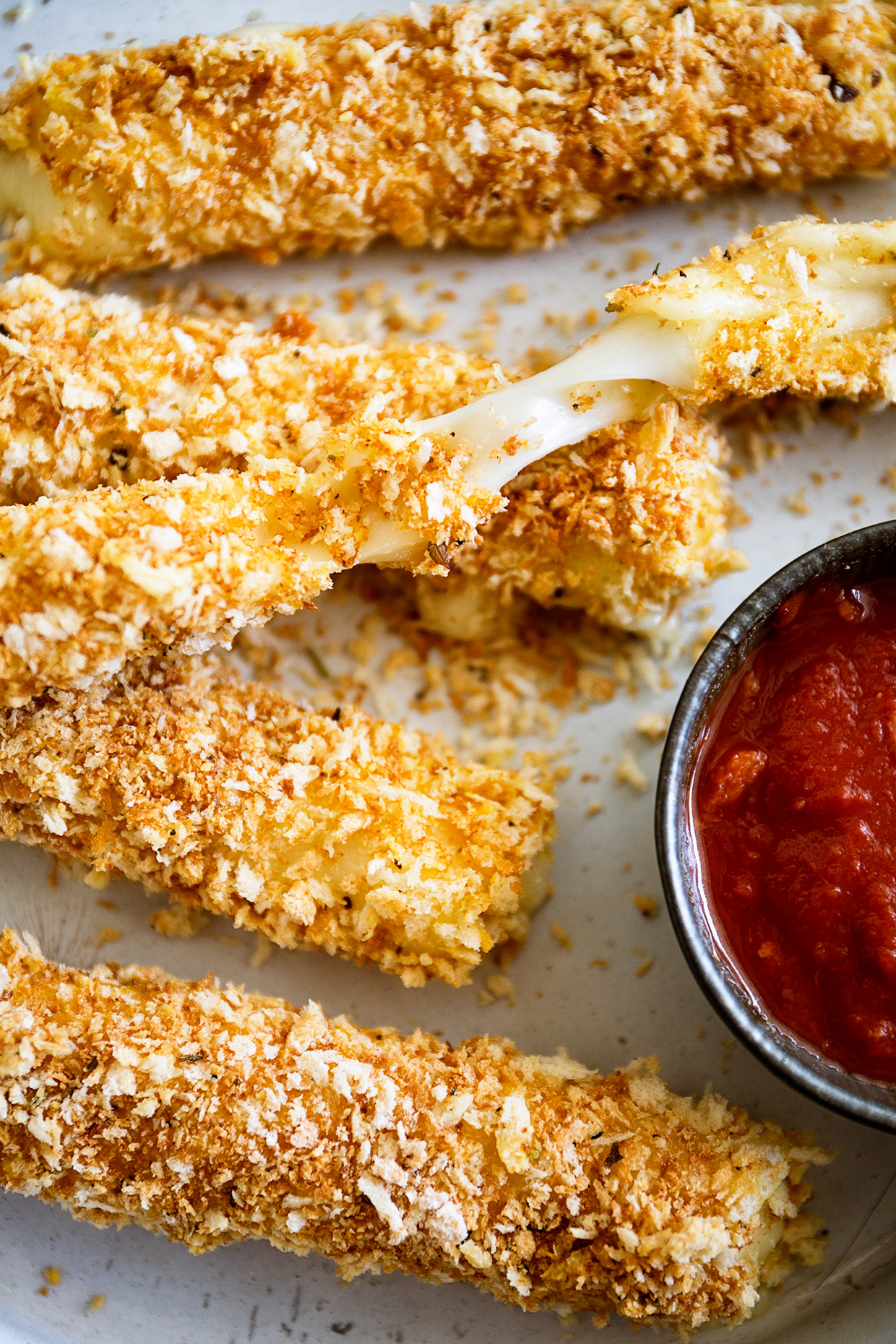 If you've made these, then you know how easy they are. If you haven't, then you should also know that along with easy, they're also so speedy to make, just dip, roll and throw them in the oven for 3 minutes—done!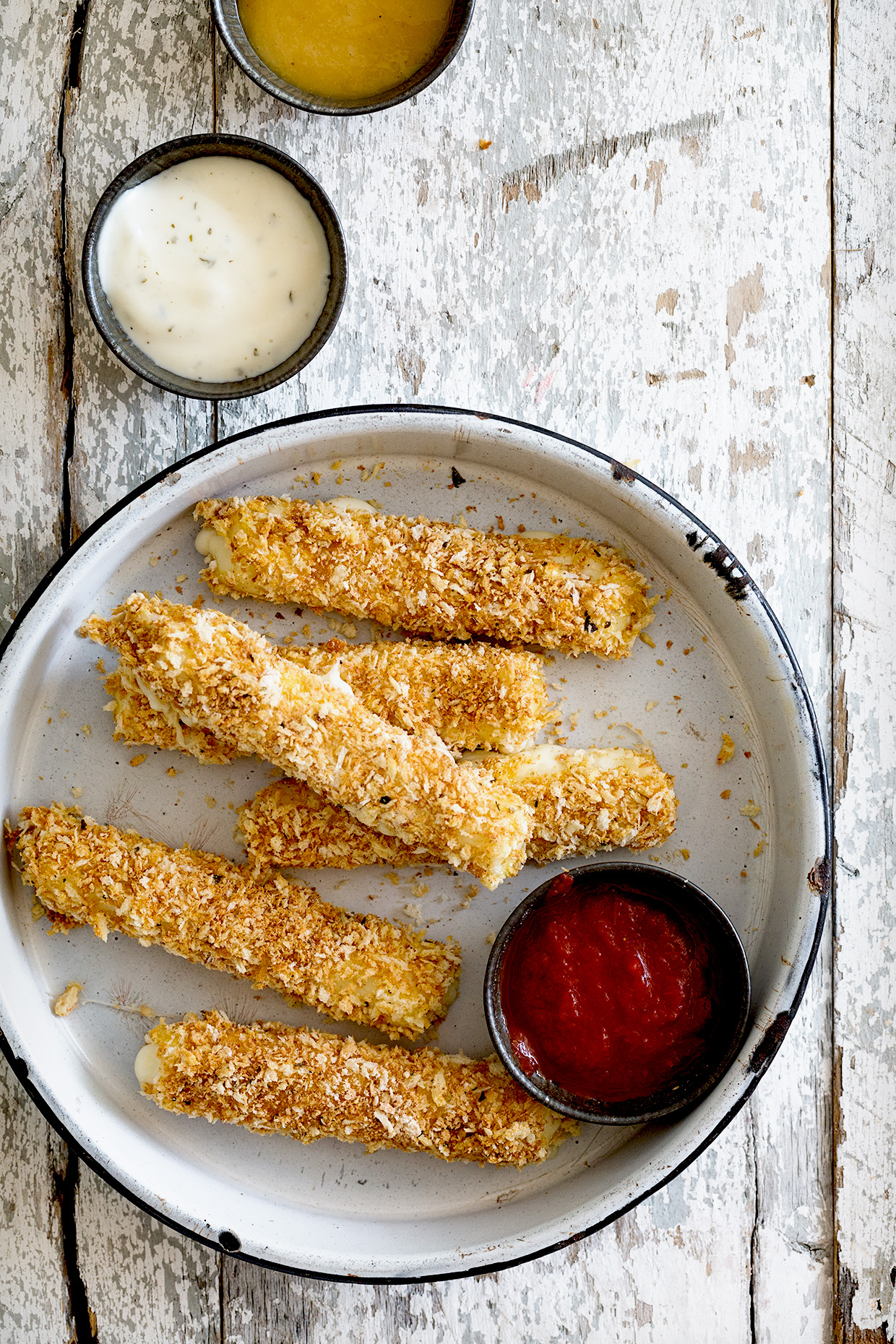 Of course don't make these until you are ready to serve them, because like any cheese, it loses its signature gooey-ness as it cools. So if you are making this for a crowd, you can assemble it a few hours before and keep it refrigerated until your are ready to bake and serve them.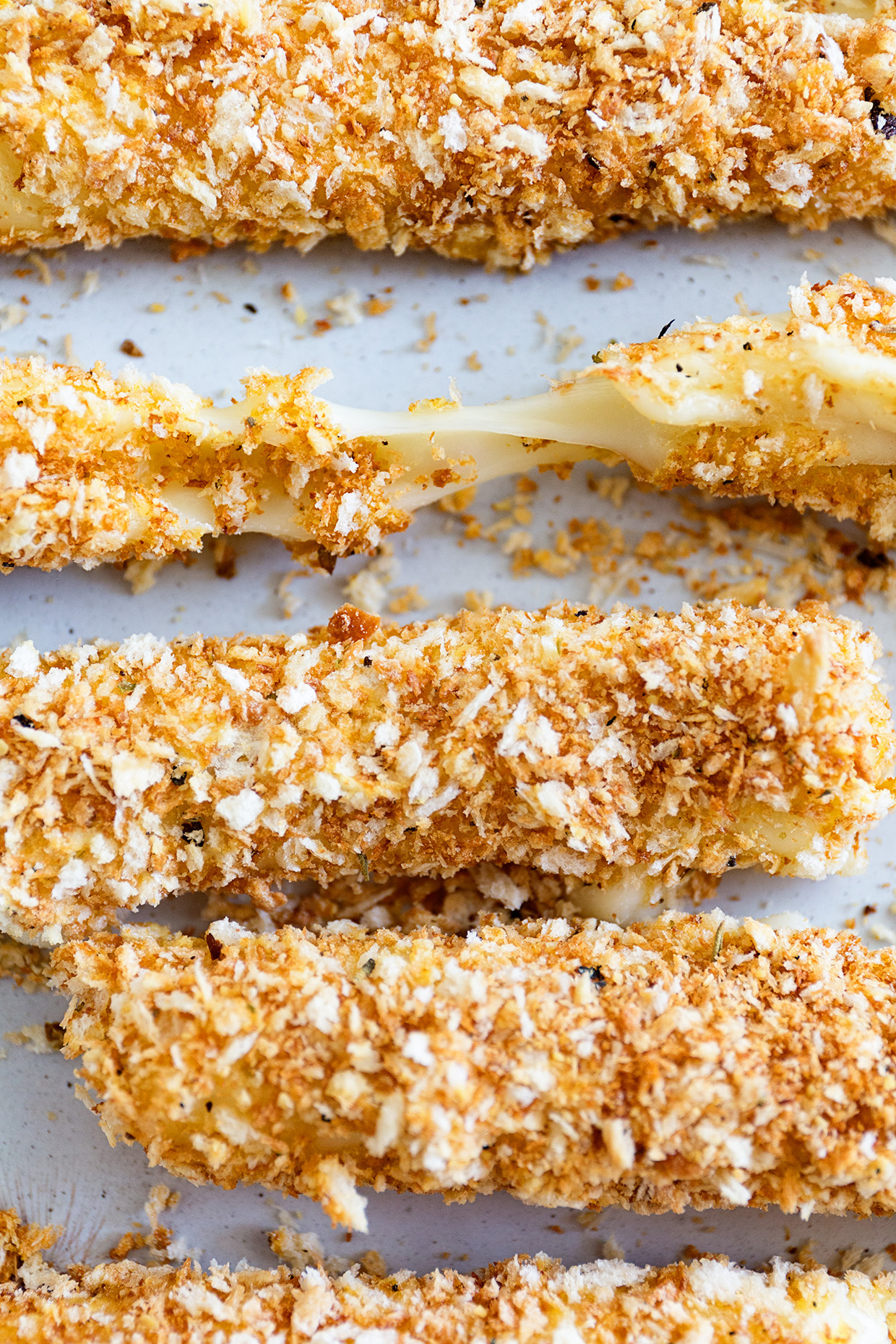 Mozzarella Dipping Sauces
I always serve these baked mozzarella sticks with a variety of sauces because I prefer mine with honey mustard, my boys go for ranch, while Naomi likes her traditional with marinara. Whatever dipping sauce you go with, make sure you make double the recipe because these are always a hit!
Yield: Serves 8-10
5-Minute Baked Mozzarella Sticks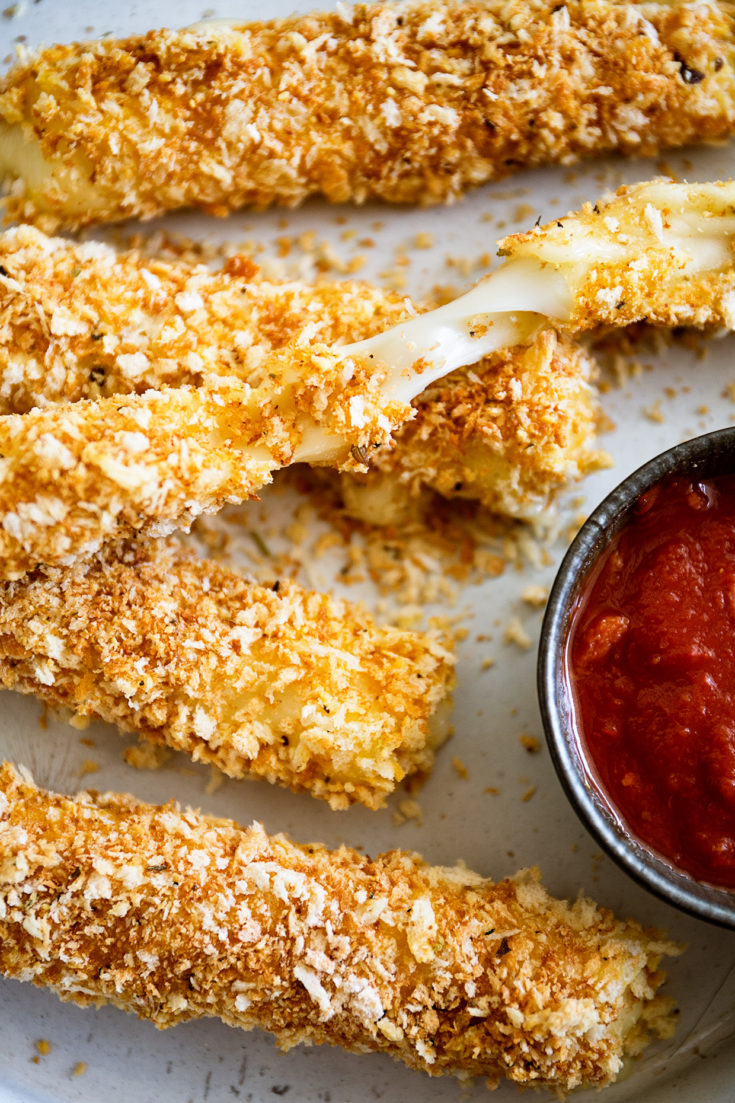 Calling all cheese lovers, kids and finger-food loving adults! This easy recipe for crispy mozzarella cheese sticks can't be beat.
Ingredients
1/2 cup panko crumbs
3 tablespoons flour
1 tablespoon finely ground parmesan cheese
1/2/ teaspoon kosher salt
12 mozzarella string cheese sticks, wrapper removed
1 egg, lightly beaten
Instructions
Preparation: Heat oven to 425 degree F. Line a baking sheet with parchment paper. Create a work station by lining up three shallow bowls right next each other. Add the lightly beaten egg to the first bowl, the flour in the second bowl and reserve the third one for the panko crumbs.
In a large skillet add panko crumbs and toast until lightly browned, about 3-5 minutes. Transfer toasted panko crumbs to the third shallow bowl and let cool slightly, about 2 minutes. Mix the parmesan cheese and salt into the panko crumbs.
Assemble: Dip and coat the cheese stick in the flour, give it a slight tap to knock off any excess flour and then dip it in the egg mixture. Roll coated cheese stick through the bread crumbs and place it on the parchment lined baked sheet. Repeat with remaining mozzarella sticks.
Bake at 425 degrees F for three minutes. Remove from oven and transfer pan to a wire rack and cool for 1-2 minutes before transferring baked mozzarella sticks to serving plate. Once transferred serve immediately.
More Easy Appetizers!
Buffalo Chicken Fries
Chorizo Queso Fundido
Mac and Cheese Balls
Cheese Steak Pinwheels