**This post is made in collaboration with all® Mighty Pacs Odor Lifter Detergent. All content, ideas, and words are my own.**
Now that school is back in session, that means laundry just got a lot busier. Like most kids, mine come home with their clothes covered in grass stains, food spills, mud splashes and a number of other unidentified stains and smells. To keep their clothes clean, I make sure to use all® Mighty Pacs Odor Lifter Detergent.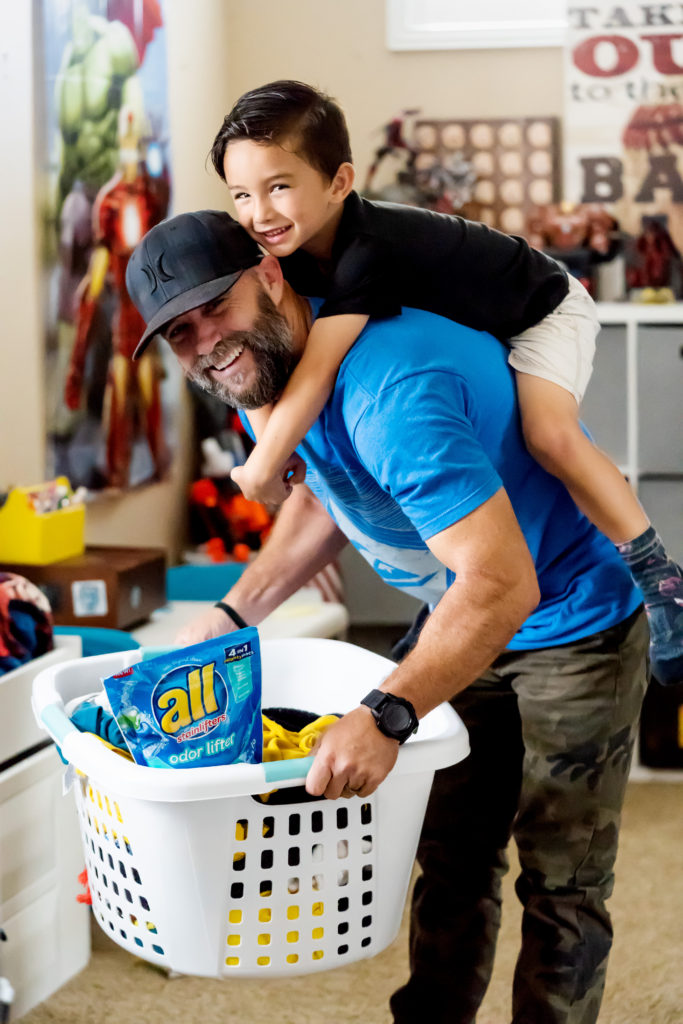 all® Mighty Pacs Odor Lifter Detergent is a powerful stain lifter, odor remover and the concentrated cleaning power and in-wash pre-treaters (added enzymes) gives me the advantage over dirt and odor. This means more time to focus on the things that matter like homework and playing outside without worry.
Speaking of more time, the little man just started kindergarten and is already feeling the homework crush. Relative to his world, doing lines of alphabet tracing, coloring and site words, is by his account "a lot of busy work". I'm sure he picked up that phrasing from either Naomi or myself.
I corrected him that it is definitely not busy work, but if he wanted to take a break during homework sessions he can always help with chores. Of course he chose folding laundry. That works great for me, I'll take all the help I can get—from the little man to all® Mighty Pacs Odor Lifter Detergent. So while back to school has us all busier in one way or another, at least the laundry is well handled