** This post is sponsored by Kroger, all thoughts and opinions are entirely my own.
I'm all about fast and easy meals, especially when it comes in the form of these Prep & Pared fresh-made, chef-designed meals you can prepare at home. Have you seen these kits?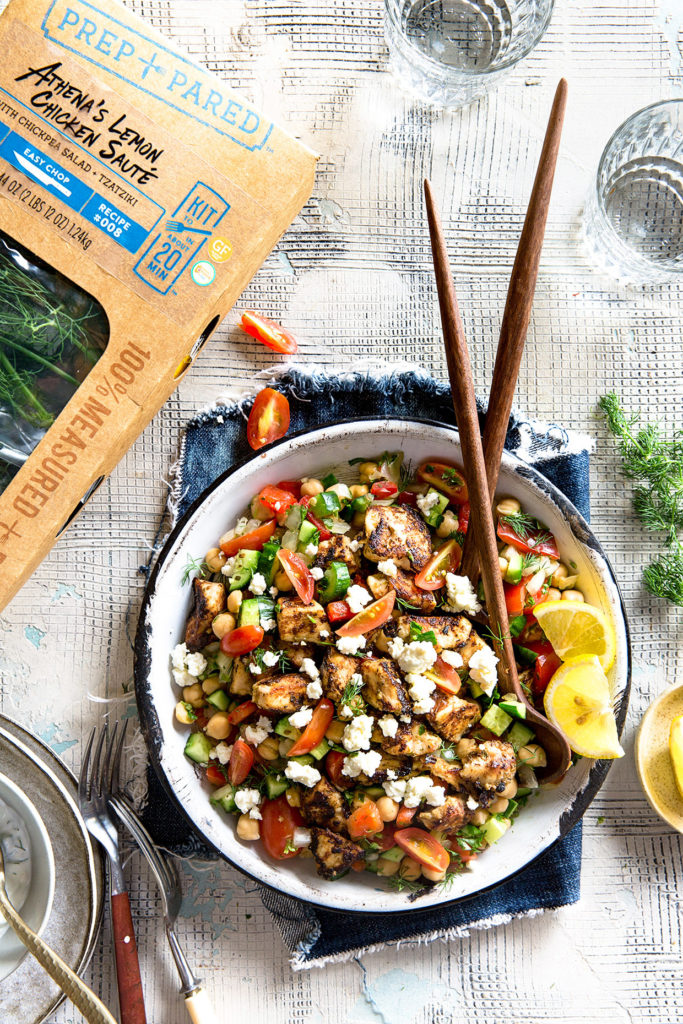 If you have, buy one, some or as many as you can. They are, of course, great tasting, but I like them because they're so easy to prepare and my kids can even help me throw it all together.
Look at that meal. See how fresh and vibrant everything is? It all starts with freshly-measured and packaged ingredients and ends with a meal that is way better tasting and so much more vibrant in flavor than takeout.
These meal kits involve:
• Ingredients that are pre-prepped and measured (with the exception of salt, pepper, and oil)
• 10-20 minutes from kit-to-eating with easy-to-follow instructions and simple, fewer steps. No knives or cutting boards necessary.
• The meals feed 2 adults and are sent with green, functional packaging that holds up to refrigeration and the trip home.
• Much more economical than most of the front door delivery kits. And more green because there is a lot less packaging.
But of all the things I love most about these Prep+Pared meal kits is that my 10-year-old son absolutely loves to take charge of them. It's like a mini chef-in-training session when I come home with this kit. The only part he hasn't done 100% on his own is the stove top cooking—I might be a bit over-protective by standing right behind him, but kitchen fires are nothing to mess with, right?
Naomi has convinced me to loosen the reins a bit and let him have it from start to finish with no assist unless requested. Stay tuned to my Insta stories and you just may witness along with me.