There are all kinds of places to get your taco fix, but when you can't pull up and order, here are five tacos to make in the comfort of your kitchen.
Fish Tacos — Admittedly, the white beans are not traditional, but they add a helluva lot of texture and amplify the flavors in a way that it soaks everything up and it holds it for a fuller bite.
Grilled Shrimp and Mango Tacos

–
It doesn't get much fresher than this. Give the shrimp a quick grill and the mango for that summery-char flavor. Throw some heat on with your choice of salsa and pepper, and you'll have a sweet and spicy taco balanced just right.
Tempeh Tacos – This one leans into the plant-based trend with tempeh in place of meat. If you have never tried tempeh, let me start by saying it takes on any flavor, making it the perfect vehicle for all the taco flavors you love. The texture is spot-on to ground meat, so that you won't miss a thing with this plant-friendly taco.
Grilled Skirt Steak Tacos – Fire up the grill because this takes just about 20 minutes to throw together. It goes fast, so make double.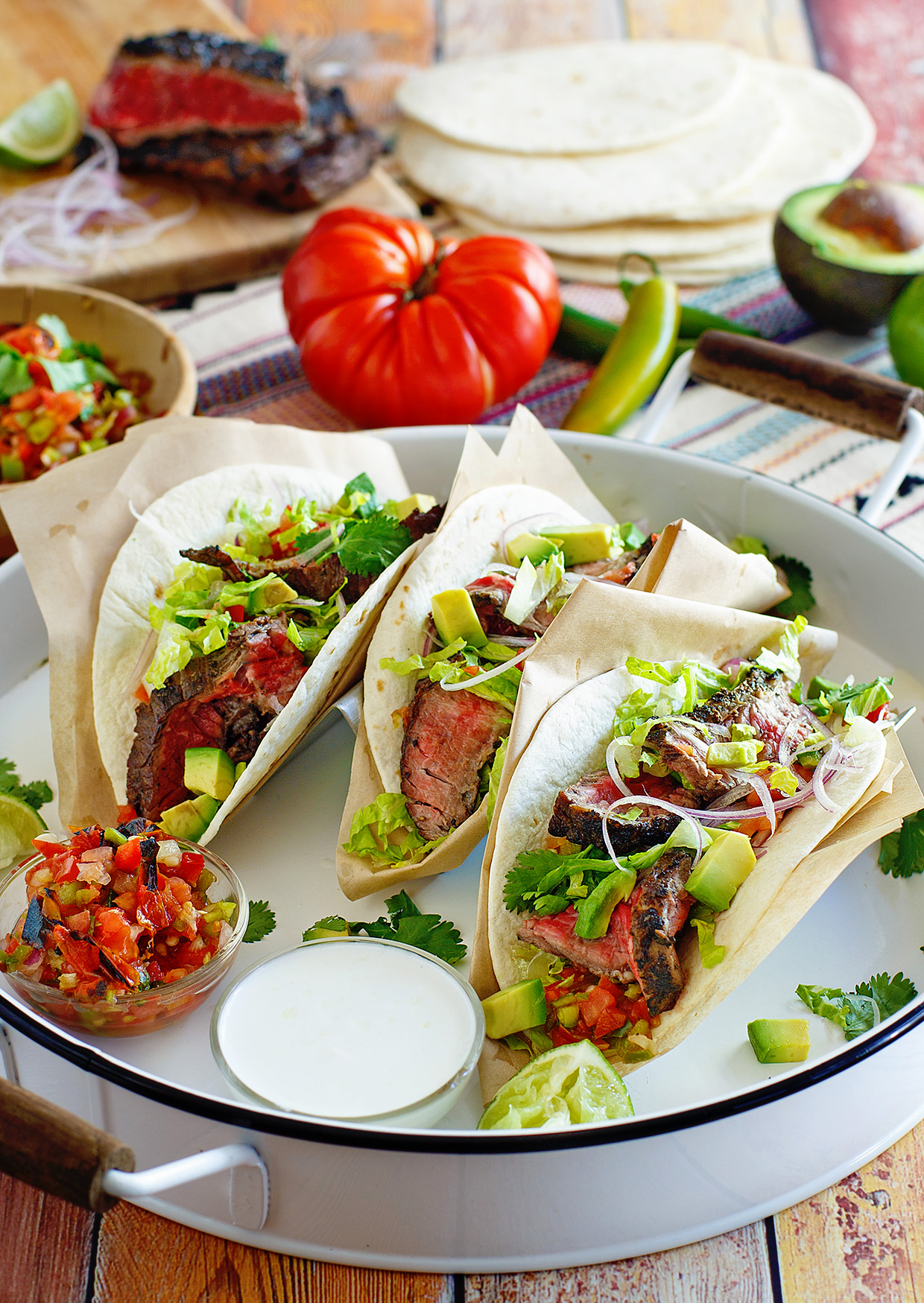 Spicy Hawaiian Carnitas Tacos – Cook this if you want to come home to tacos but don't want to cook when you come home from work or wherever the day took you.