If you are anything like me then you love a good energy drink. But you know what makes one better? Floating sorbet scoops and the company you have it with.

Before I get ahead of myself, let's start with what is the key to this this sorbet float – the energy drink. There are a lot out there, but my energy drink of choice is V8 V-Fusion. It has almost as much caffeine as coffee – 80g vs 90g. More importantly, it's powered by natural energy from green tea and contains 1 combined serving of vegetables and fruit.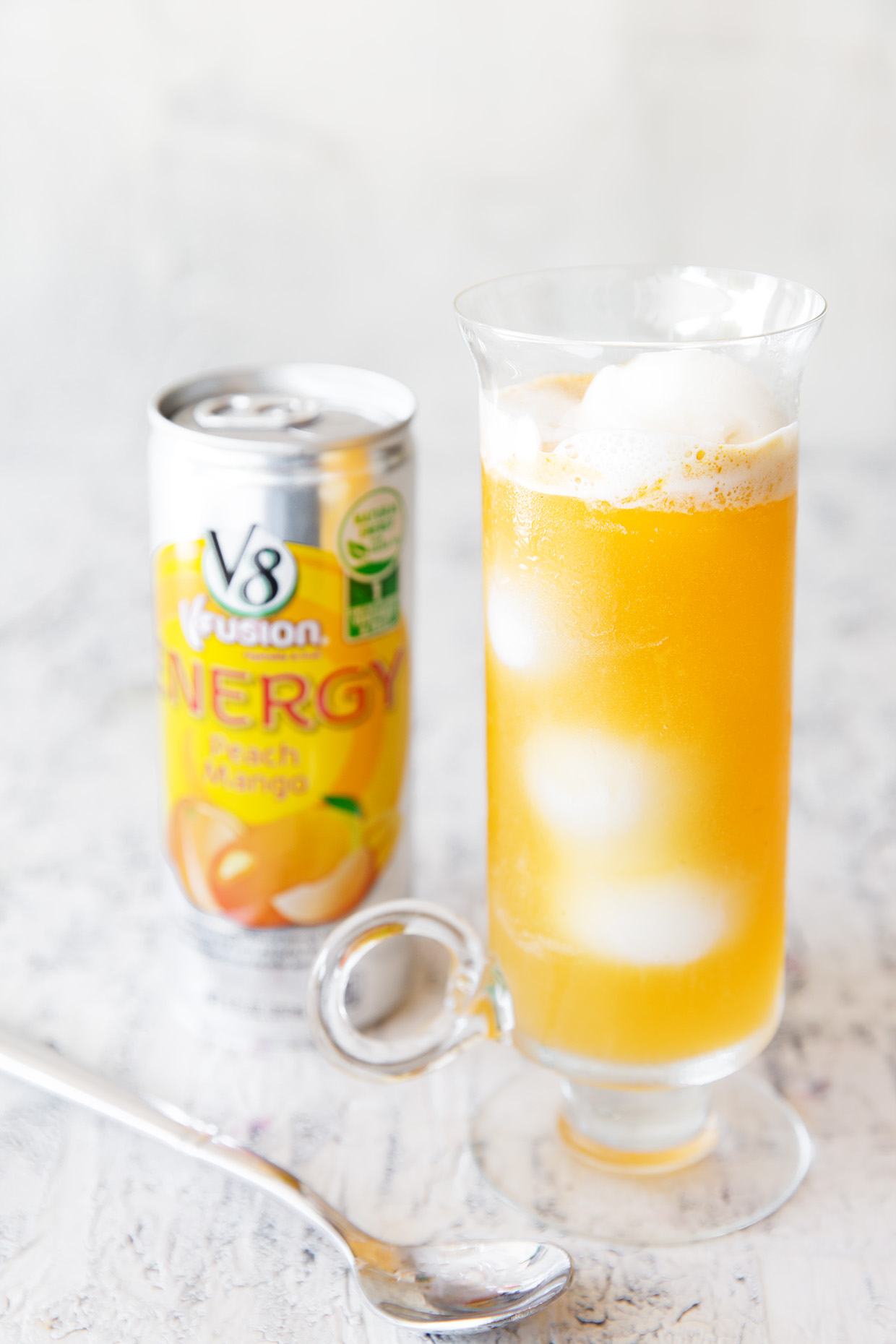 Naturally, I gravitate to this energy drink because it tastes good and I feel good about drinking it. But more importantly as of lately, this has become a midday ritual for me and Naomi. We meet for lunch and finish it with these. It gives us our midday fuel to efficiently work through the afternoon fire drill of carpools, homework, baseball practice, dinner prep, toddler meltdowns, 9-year old persistence and negotiations to stay up later and late night yogurt runs for the ever-hungry teenager.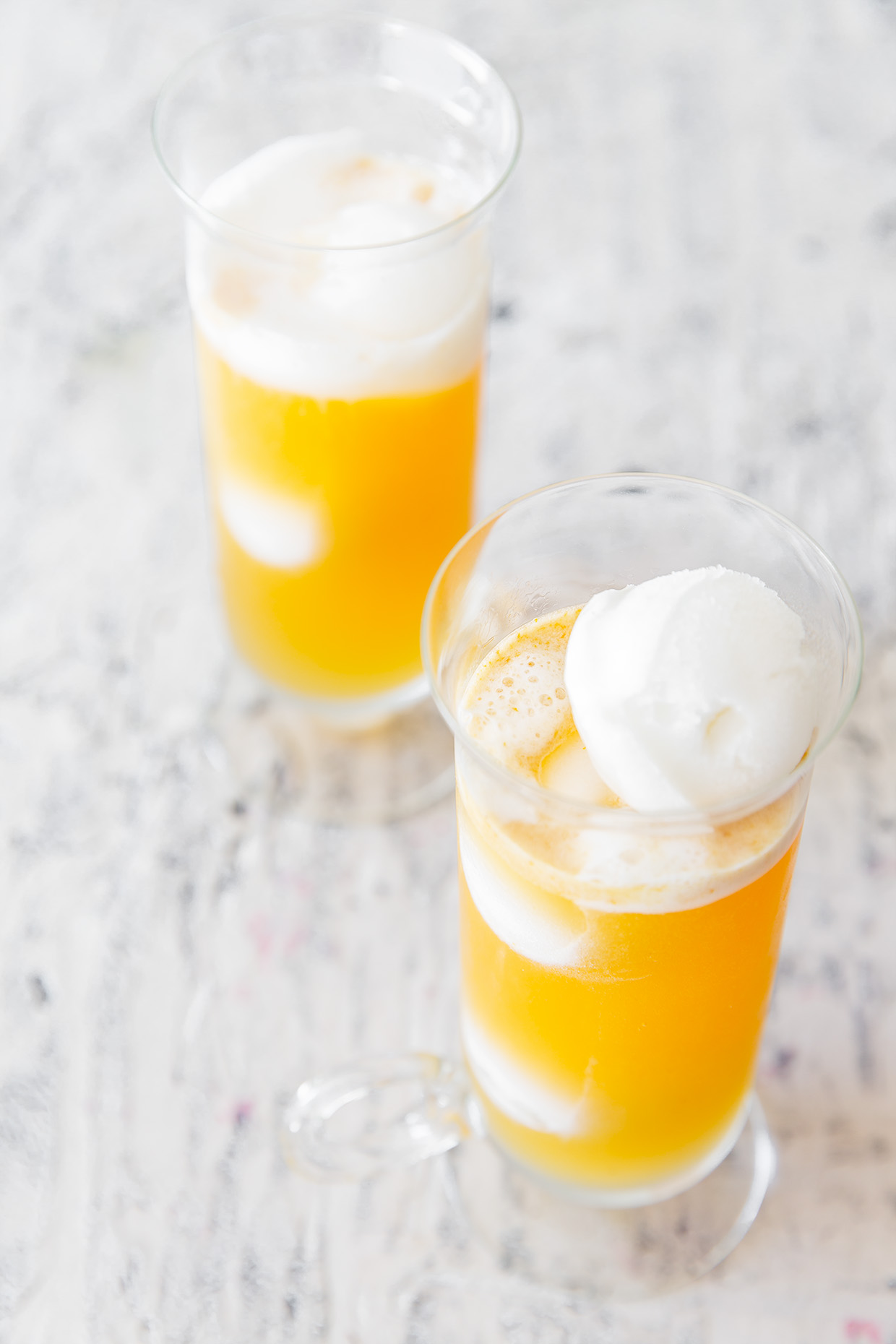 But more than anything, the significance of this sorbet float is more about lunch time with Naomi then the 80g of caffeine. It's the time when we can talk without kid filters, eat and drink without toddler interruptions for a new diaper and ignore our phones for an hour or so. It's glorious.
  **This is a sponsored post in collaboration with my V8 partnership. All opinions are my own.